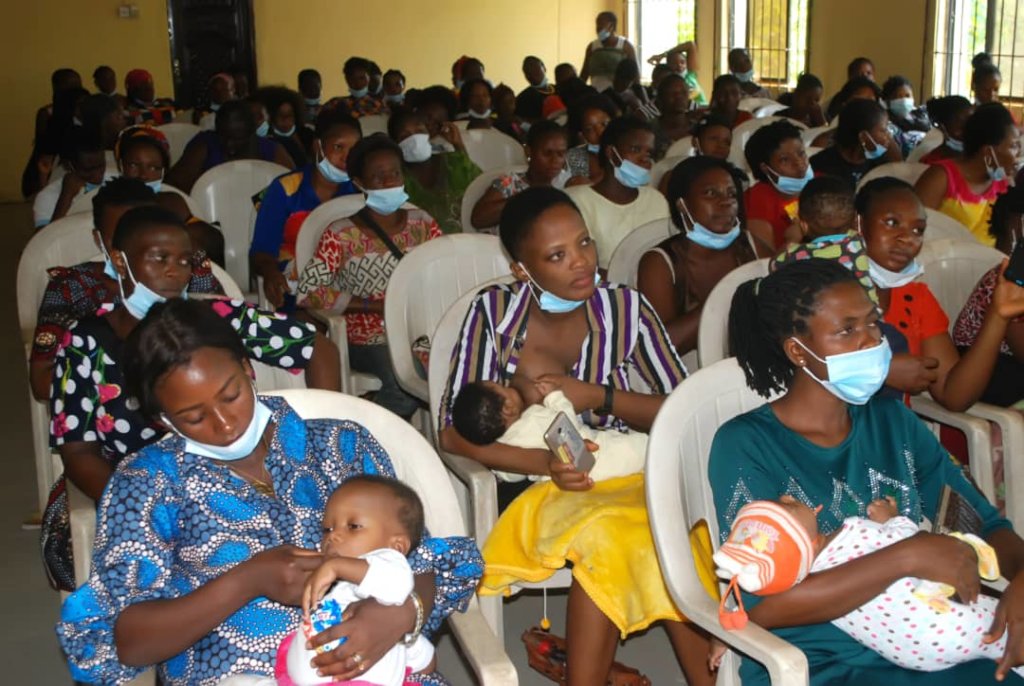 Mrs. Nkechi, a local woman from Umuahia Nigeria lost her first pregnancy at 5 months. The circumstances surrounding the loss of her pregnancy, could have been avoided if she had been equipped with the right information. Due to her family's financial situation, she was unable to register at an approved clinic for antenatal care, and therefore could not easily recognize danger signs in pregnancy and seek help immediately. The miscarriage was indeed a traumatic experience for her and this made her fearful during her second pregnancy.
All that changed when she participated in Nnadozie Foundation pregnancy health training for underserved women. The training which is organized in rural communities where there is limited access to health care, equips pregnant and nursing women with vital information regarding their health.
During the training, Mrs. Nkechi learnt how to identify danger signs in pregnancy, proper nuitrition, importance of antenatal & post natal attendance, delivery in a health facility, exercise in pregnancy to mention a few. It was indeed an eye opening experience and helped her feel more confident about her second pregnancy.
Many women like her, living in rural communities of Nigeria, lack access to vital information which can help them make informed decisions about their health in pregnancy. Nnadozie Foundation is helping to bridge that gap by mobilizing qualified health professionals to deliver training to the disadvataged women. We also provide clean birth kits for a safe and hygienic delivery.
Thanks to your wonderful support many women and babies are saved simply because they received the right information.
Every woman deserves a safe delivery and every baby a healthy start, no matter where they live.
To learn more about our work please visit- www.ndozie.org.