Project Report

| Dec 1, 2023
SANTI Building Construction: Progress and Potential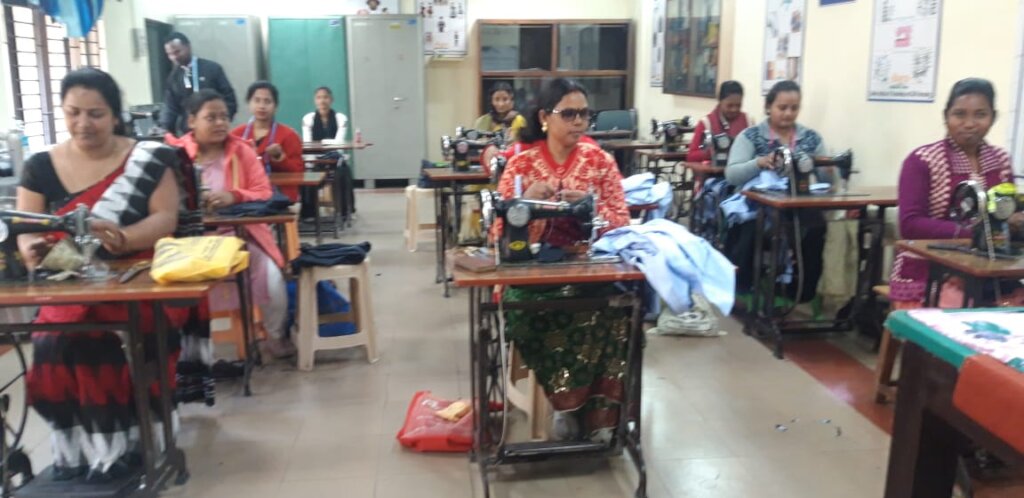 "Building the Future, One Brick at a Time."
I'm eager to update you on the SANTI Building Construction, a project close to our hearts. Currently, we stand at an important threshold. The main structure is up, but crucial components remain unfinished. The pending work includes the veranda, staircases, four bathrooms, and the septic tank. To bring this vision to full fruition, we are earnestly seeking additional funding.
Despite its incomplete state, the building has already begun serving our community. The Women's Self-Help Group (WSHG), who recently completed a substantial order for Dalmia Cement Bharat Ltd, utilized this space for their tailoring work. It's inspiring to see how, even in its unfinished form, the building has become a hub of productivity and empowerment.
Completing the SANTI Building is not just about finishing a construction project; it's about cementing the foundation of a dream. It's about creating a space where learning, skill development, and community empowerment can thrive. We envision this building as a beacon of hope and opportunity, not just for our current projects but for many more initiatives in the future.
I invite you to be a part of this transformative journey. Your support can help us complete the construction and unlock the full potential of this space. With each contribution, we move closer to realizing a future where the SANTI building is not only a structure of bricks and mortar but a home for growth, learning, and community development. Together, let's build a legacy that will empower generations to come.
Thank you,
Ashok Dandpat