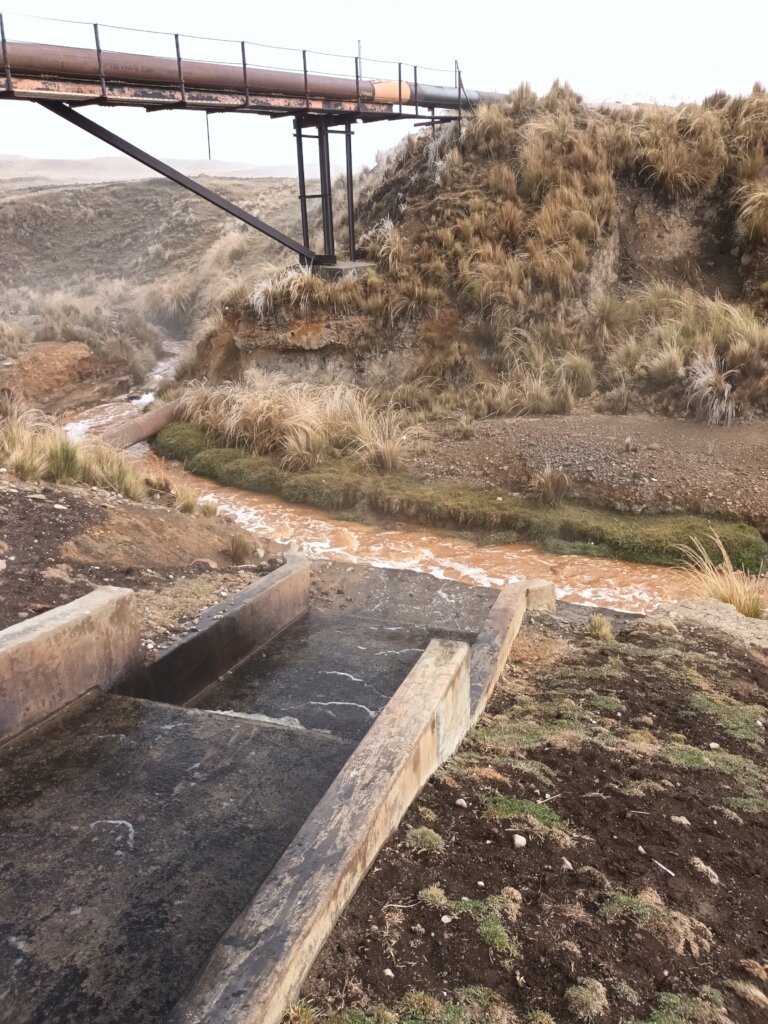 Our last travel to Cerro de Pasco has been planned to share our ten-year investigation results with citizens and local, regional and national authorities, including our previous study's results of October 2022 on soils and water assessment.

Firstly, on 16th August, we have planned a public event in Cerro de Pasco to present our 10-year environmental and health investigations. On this occasion, we also shared and presented our three printed books on the case: " Assessment of IQ in Children in the mining city of Cerro de Pasco", "10 Years Environmental Investigations in Cerro de Pasco" and "10 Years Health Impact Assessment in Cerro de Pasco".
At the beginning of the meeting, we also screened two documentaries that covered the case and Source International's work on the field: "Donde los niños no sueñan/ Where children did not dream" produced by Stefano Sbrulli and "Enfants du plomb/Lead's children" by Martin Boudot.
We recorded a huge citizen participation at the meeting, and we, together with our local partner Centro Labor, delivered the books to local and regional authorities.

Other activities on the field included a new water sampling in the main river's basins to update the water monitoring process for the legal process. During this field activity, the international team of Mongabay covered our job to spread out the information.
Finally, on Friday, 18th August, we organized together with Centro Labor and Red Muqui a public cultural event in Lima to screen the documentaries and talk about the Cerro de Pasco case, inviting to talk about it affected families, NGOs working on mining impacts assessment (including Accion Ecologica) and representatives of Health and Environmental's Minister.

Our next steps are to share data with Peruvian National Authorities (OEFA) to proceed with an Administrative Process according to the 115 environmental law violations we recorded in Cerro de Pasco.

We will share our following goals quite soon with you all!

Please continue to support our work!