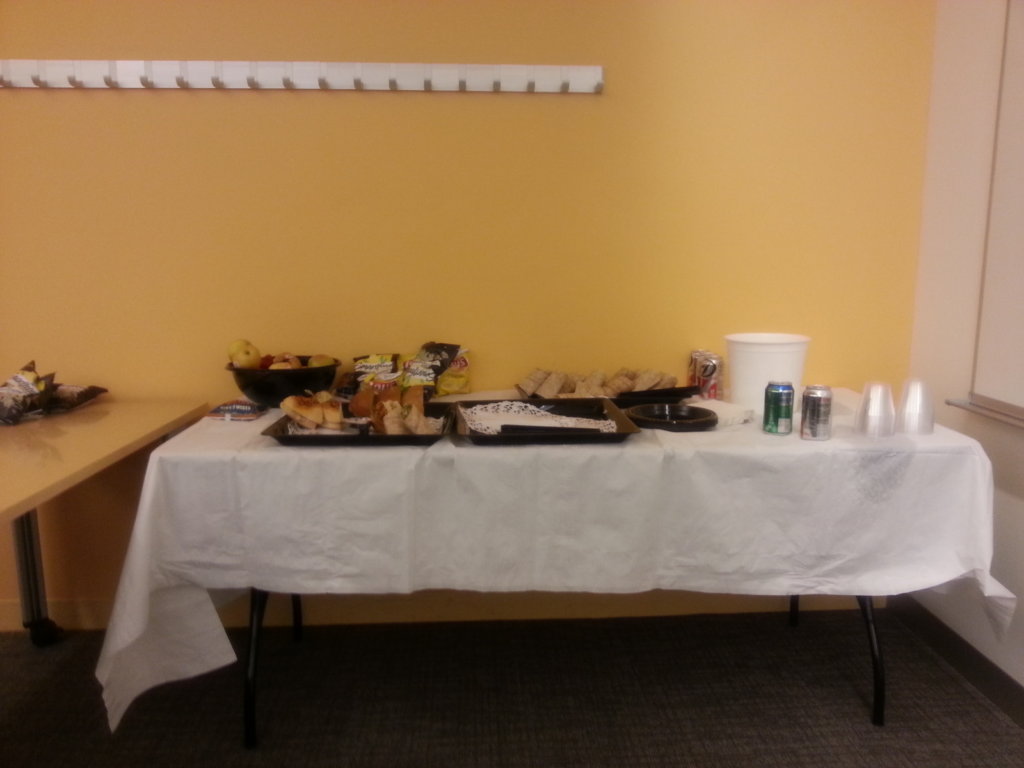 While we were a part of the Blue Ridge Labs Incubator Program @ Robin Hood Foundation, we participated in a session called "FailFest." This was a session where we celebrated failures instead of hiding them away in shame, because we are all able to learn from them and advance further than we could have without these failures. I wanted to share our story of miserable failure and celebrate this failure in helping us get to where we are today!
In the early days of Rescuing Leftover Cuisine, we experimented a lot because we needed to know what would work, and what should be tried again later. We had many restaurants on board working with us, but no other types of food businesses, and we were eager to work with catered events and catering companies. So we decided to try and enter this space by creating a catering clean up service. This service would allow companies to engage us to clean up any leftover food from an event, and we would be able to determine at that point what is able to be donated and what is not.
It sounded like a great idea to us, and we thought it was so great that we went straight ahead and launched it. We created marketing materials, went to prospective clients, and started pitching. After about two weeks of pitching, we realized that unfortunately, no one was interested. We were scratching our heads about why? When we looked at our approach, we realized we missed very basic but very important steps that we had used in the past but skipped over in launching this new idea.
We did not conduct some of the most basic principles of entrepreneurship such as going out there and talking to people. We did not ask companies and event holders what they did with excess food, and whether they would use this service. We did not conduct any research or surveys as to what price they would pay for the service. Though execution and moving quickly are paramount in our work, key processes are crucial and cannot be skipped. We learned that experimentation is important, but that experiments must have controls and well measured variables with results.
We continue to apply these learnings everyday when we experiment with different models of food rescue and types of transportation. Eventually, we were able to revisit this segment of office catered events after ensuring that we run through these basic steps, and we are now able to work with amazing companies such as Venmo, Etsy, and Tumblr to get their excess lunch catering donated! Without our initial failure, we would not have had the methodological procedures we have today.