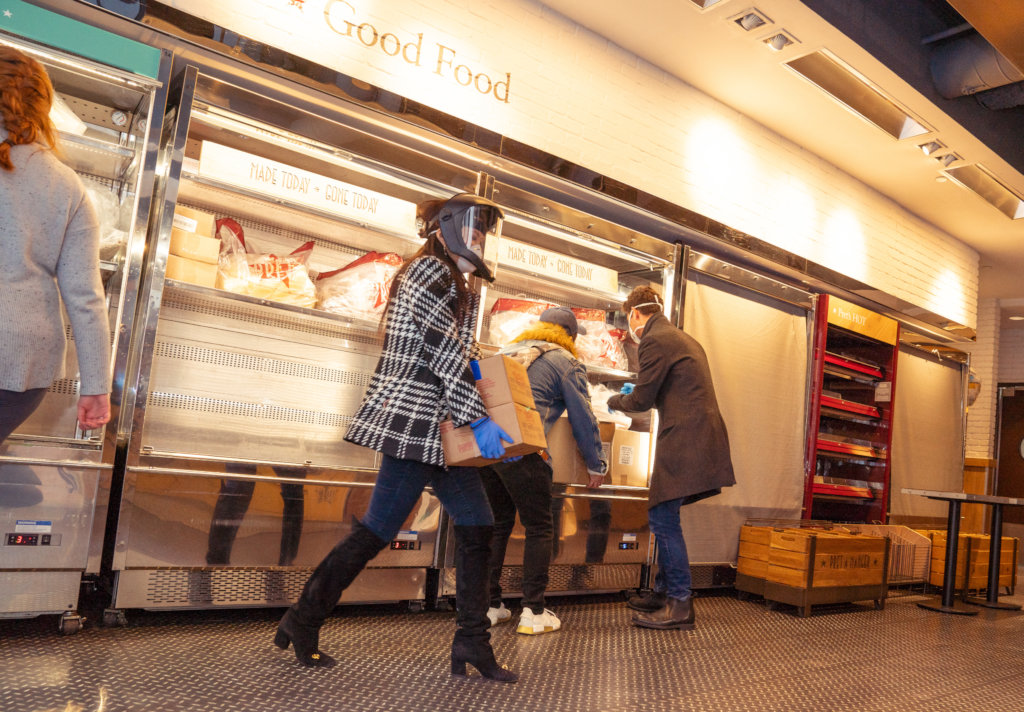 Recently, a rescuer who was profoundly moved by her experience after a food rescue from one of the Pret a Manger locations in Manhattan reached out to us:
...I volunteered to separate your donated bags of food into smaller containers for residents... I live in the building next door and was happy to help. I'm writing to you to thank you for the donation of food because I took a box back to my building and gave it to a family who'd just lost their husband and father to COVID-19 last week.
Diego Medina was our super and he was also my next door neighbor. He left behind a wife who was not working, two daughters (one of whom just had twins), a 17 year-old son, and grandkids. The virus takes people so quickly and the family, as you'd expect, is in shock. I gave them, from your donation, sliced turkey, ham, a roast, mango smoothies, a pie, assorted cookies, bacon, boiled eggs, feta cheese, quinoa, salami, coffee, liquid eggs, ground beef, ginger shots, and cayenne shots –a sampling of what we bagged up for people in the building.
On behalf of the Medina family and the many others your organization fed yesterday, thank you from the bottom of all our hearts.
When I knocked on the Medina's door yesterday to deliver the box, I was floored at the desperation I saw on Diego's wife's face. She doesn't speak English but I could tell how grateful she was for the food.
It's hard to believe we've already made it halfway through 2020, and to say it's been eventful would be an understatement. Here at Rescuing Leftover Cuisine, we are honored to be able to serve our communities during these tumultuous times, and we couldn't do it without your help. RLC has continued rescuing large sums of food that would otherwise go to waste to fill the stomachs of those who have been most affected by this pandemic.
RLC has the responsibility and the privilege to support families and make sure that hunger is the least of their worries right now. We're so glad to have you on board this mission. Thank you, thank you, thank you again for being a part of our community, and for your continued support. We will get through this time together and come out even stronger because of it.
Best,
RLC Team