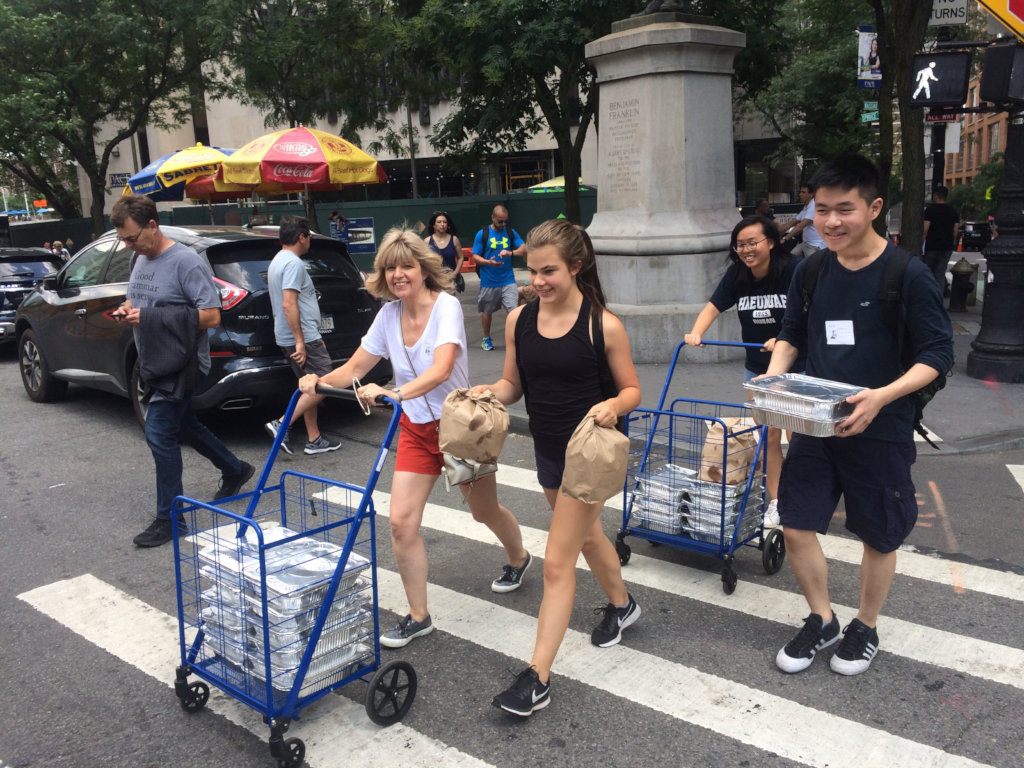 "I've had a really awesome experience with RLC. I've had some amazing volunteers and I've created a lot of meaningful relationships with the folks living at the human services agencies I'd bring food to, and the staff at these places, too. Thank you so much for all your help with my rescues. A lot of times things would go wrong and all of you at RLC helped me handle the situation in the most efficient way. Can't thank you all enough!"
- Eva McGill, Long-time RLC volunteer
Due to your help and the support of community members like Eva, we have now rescued 3 million pounds of food cumulatively since 2013. This means that 3 million pounds of food that would have gone to waste and emitted methane gases that would have impacted the environment by 562 pounds of CO2 equivalent was prevented. 3 million pounds of food was not hauled to landfills, and 3 million pounds worth of animals slaughtered, land, water, and other natural resource use was not wasted. Instead, 2.5 million meals were provided so far. Thank you for contributing to this impact.
One million of these pounds were rescued in 2018 alone. This means one third of our entire impact has been made in the past year. We are accelerating rapidly! We have some big plans for the future. We won't stop until food rescue and donating food become the norm instead of throwing food out. Every single food establishment should be donating their excess food, and we as consumers should hold all of our establishments to this standard. We intend on continuing to grow at this rapid rate, so thank you for joining us on this journey and making this happen!