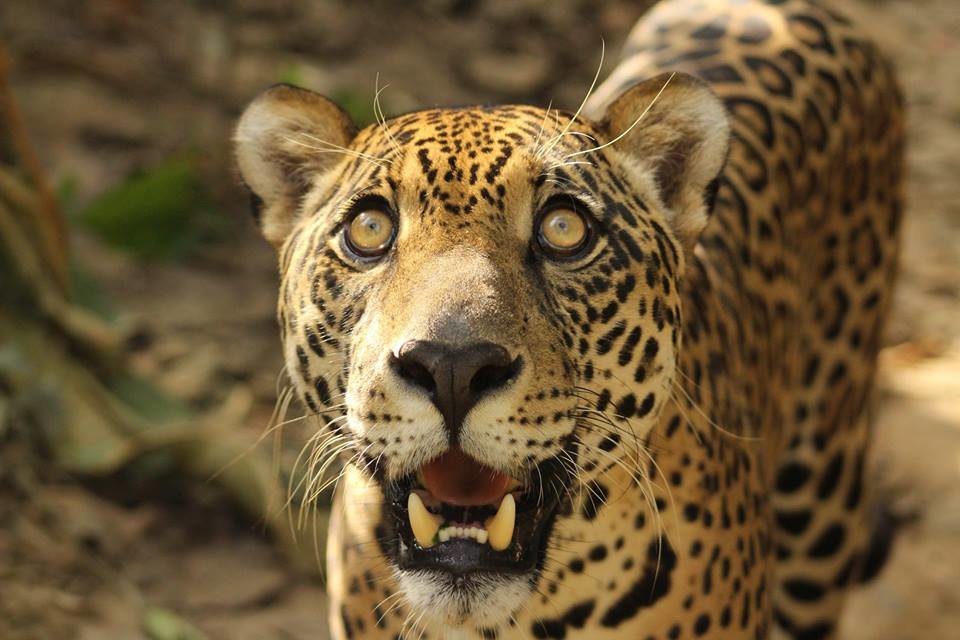 Dear Supporters,
In April we asked for help to create a new website and you came together to donate $1297, plus $253 in matching funds from GlobalGiving! The new website is coming along beautifully and we can't wait to share it with you soon. Thank you to everyone who contributed!
This month GlobalGiving is offering a different matching opportunity, for donations of $100 to $1000. The higher the donation, the higher the match. Gifts of $750 to $1000 will be matched at 50%! The match is ONE DAY ONLY: this Thursday, July 18, from 9 am to midnight (EST).
This is a great opportunity to band together with friends or family to make one larger contribution. We're raising funds for Kusiy the jaguar, who desperately needs a new enclosure. You can read his story and contribute here.
Kusiy's been through a lot in his first 4 years of life, and can sadly never return to the wild. Now an adult jaguar, he is testing the limits of his puma enclosure, which poses great risk to Ambue Ari's animals and volunteers, and to Kusiy himself. We hope to build him a large new enclosure where he can live safely and comfortably for the rest of his years.
We shudder to think of where Kuisy and all of CIWY's animals would be if it weren't for the incredible volunteers and donors who make all our work possible.
Thank you for your continued support,
Friends of Inti Wara Yassi
P.S. Keep up with all of CIWY's news by following us on facebook or instagram, and subscribing to our newsletter!