Project Report

| Nov 1, 2018
Improvement in Sita through physiotherapy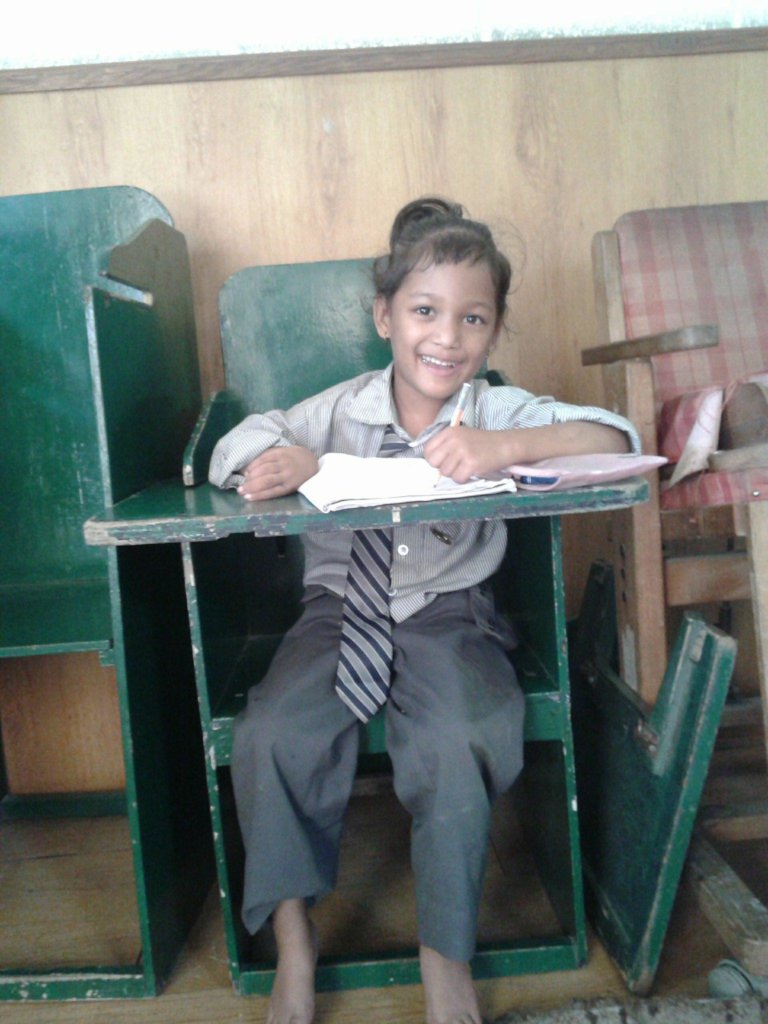 Greetings from Nepal! We have raised US $20,536 from 140 donors till now through GlobalGiving. Your continuous support and good wishes motivate us to strive continuously to bring changes in the life of children with disabilities. We hope with your support we can still do more in future.
This time we are going to report about importance of rehabilitation services like physiotherapy to improve movement and function in children with physical disabilities. Sita (name changed), aged 6 years has spastic cerebral palsy. She is the only daughter of her parents. Her parents are permanent resident of Bhedpu, Dolakha. She was born on June 3, 2012. She has been coming to Patan CBR regularly for four years. Her father works in a workshop where they make statues of metal. The mother already left the studies and stays at home. Their family comes from a poor socio economic background.
When the mother was pregnant with Sita, she was just 15 years old. The child was in inverted position before birth. So doctors had to do a surgery for delivery. After delivery, Sita was admitted in neonatal intensive care unit for 15 days. She was just 1 kg and 600 gm at birth. As she grew up, she was not able to roll from supine to side lying and she could not speak even a word. She used to lie all day. Her physical growth also was not good. Her left hand seem to have deformity and she won't use it at all.So they took her to Kanti Children's Hospital. At the hospital, counselling was done about the condition of child by doctors and parents were advised to do regular physiotherapy. Sita was also taken to another hospital at Banepa where they said she has cerebral palsy and needs regular physiotherapy.
When Sita was 2 years old, they were temporarily residing in Imadole, Lalitpur and one child with disability from their neighborhood used to come to Patan CBR regularly. The mother of the child told about the centre to the parents of Sita. Since then, Sita is coming to Patan CBR regularly. After Sita came to Patan CBR, her condition was assessed by the physiotherapist and a treatment plan was made. The physiotherapist gave stretching, strengthening exercise, exercises to improve neck control and trunk control. Activities were designed to improve balance and coordination in sitting and encourage movement of both hands. She also gets to learn through resource classroom. She is also getting day care facilities.
The physiotherapist says "Sita is very cooperative with the exercise regimes and we try to motivate the child by incorporating play therapy into physiotherapy sessions whenever possible." The aunt is very happy with the improvement in the child and shares" Before my child came to Patan CBR, she could only lie whole day. She couldn't sit or move. Now she can sit from lying position independently. She is able to hold into sitting position for 5 minutes continuously on her own. Her neck control has improved. She can reach to the things in her both sides while sitting with very less support. Now she can eat with spoon by left hand. She uses left hand to catch things. She also draws circles on paper. The right hand has deformity and mostly she won't use it in daily activities. However she uses it for balancing while sitting by weight bearing through both hands. Nowadays, she moves here and there by dragging her buttock. Her speech has improved. The slurred speech is getting clearer and she is able to speak many words. She is active socially and likes to communicate with everybody."
She further says "Patan CBR has brought life changing improvement in my child and I am very happy that in spite of being economically disadvantaged we are supported by services of Patan CBR. We are very hopeful about Sita's future."Patan CBR has been able to continue its services only because of your support. We want to express heartfelt thanks for this to all of you.