Project Report

| Oct 31, 2023
How will Karolina glue her life together?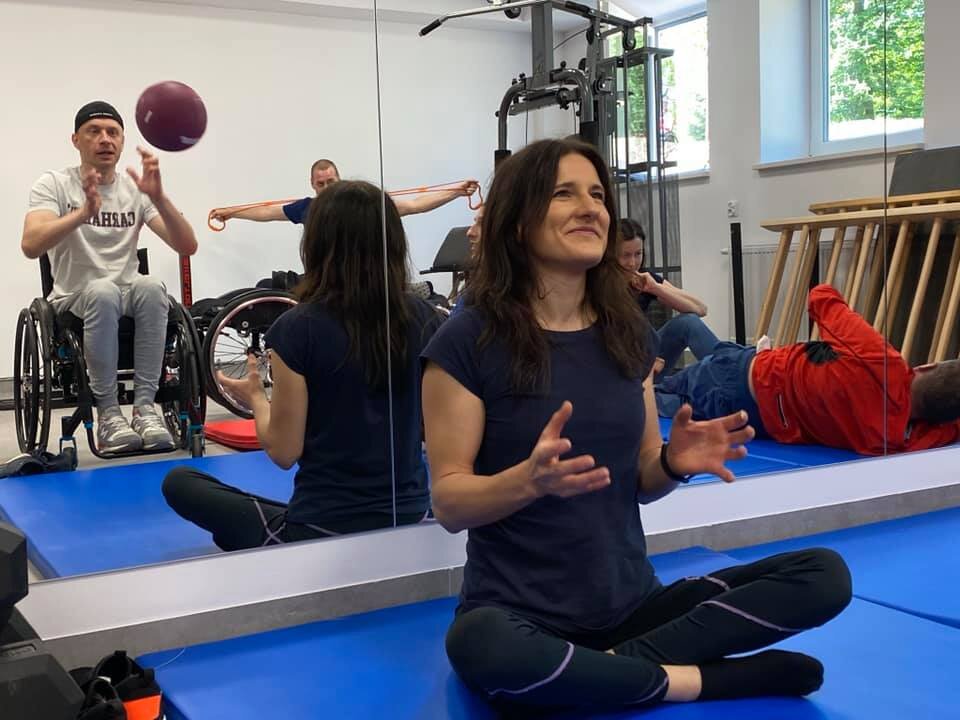 From an accident which happened in February 2020 I only remember the pain when my body hit the ground and then… I woke up in the hospital. Only that "later" was a week after. When I regained consciousness I quickly realized that I don't feel anything below my ribs. The doctors professionally described my condition as: paralysis of the lower limbs as a result of an explosive fracture of the body of one of the thoracic vertebrae and fragments of the vertebrae embedded in the spinal cord canal.
My life was ruined in a matter of seconds. I'm a woman from Podlasie. I was born and raised in Sokóka near the Belarus border. After graduating from high school I started studies in production engineering and spatial management at the Biaystok University of Technology and moved to this city. I lived in Biaystok and worked as a production technologist in a company producing equipment for heavy industry and machining. I loved walking, climbing mountains, sailing, skiing and skating. I also served in the Territorial Defense Army. And one day in February it was all taken away from me…
After many conversations with my parents and psychologist I realized that I probably will not walk anymore but I am still alive and I had to find myself again in this new situation. But how…? After 6 months of surgeries and rehabilitation I left the hospital in a wheelchair not knowing what to do with myself. The doctors cured my body but they did not prepare me for a new "type" of life that was ahead of me. So all I had was a wheelchair and hope expressed in one word: Konin.
My parents had found information about training apartments for people who suddenly became disabled run by PAY IT FORWARD Foundation. While still lying in the hospital bed, I searched on the Internet and found a boy from Podlasie who was in these apartments. He said briefly: You have to go there! They will help you. You will start living again.
In the training apartments in Konin I was taught everything that a person in a wheelchair should know. Not only how to transfer myself from my bed or a floor to a wheelchair, but also how to dress myself, move around the city and use public transport. Gym, swimming pool, treadmill – I took part in every physical activity and I tried to do my best every time. This wat, only nine months after the accident, I was able to do everything by myself in the bathroom, kitchen and "to dance" with a mop while mopping the floor.
I have currently stopped independence training. I am now facing surgery to remove the stabilization (screw from my spine) and then I will have to undergo further rehabilitation and build my endurance. I am stronger physically and mentally, but I still have a bit to learn. For example, how to deal with those unfortunate six steps that lead to my apartment, get in and out of the bathtub, drive up to a high curb, or put the wheelchair into a car by myself. I would also like to try several sports, choose one and practice it professionally.
I have a dream of returning to the training apartment in the Janaszkowo settlement, learn how to live fully without the help of others, and then become the first female instructor of independent living and sports for people with disabilities at the PAY IT FORWARD Foundation. And all of this just to help others to pick up the pieces of their "shattered" lives.
The text was written and published in 2021