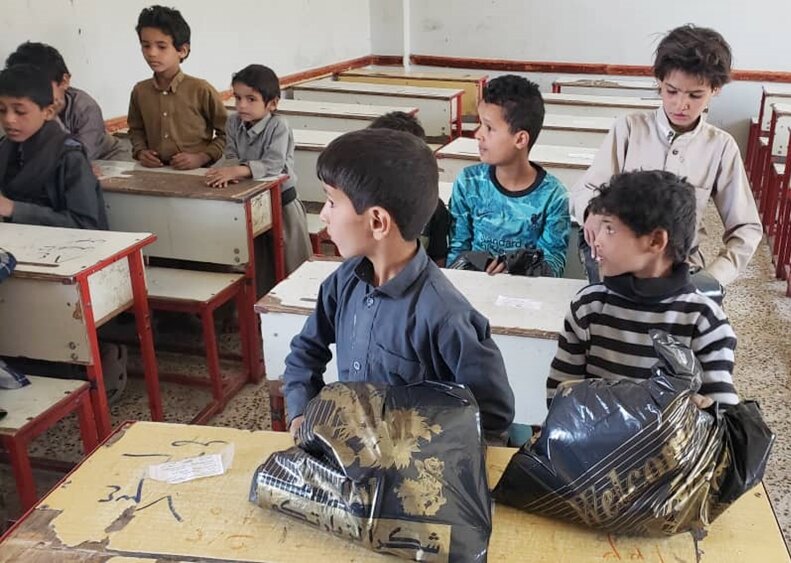 Dear GlobalGiving Donors and Supporters,
Summer Vacation has started in Yemen, and the Support Yemeni Society Organization's Team has prepared their Summer Rehabilitation Activities for Street Children. It's only with the support of GlobalGiving and your generous support SYS Team continues to implement its humanitarian project "Rehabilitate 150 Poor Street Children in Yemen"
Dear Generous Donors,
Throughout one year of implementing this humanitarian project, SYS Team has conducted several activities such as the distribution of school supplies, school uniforms, hygiene kits, and psychological sessions.
Dear Generous Donors,
During this Summer Vacation, we intended to conduct many rehabilitation activities for street children in Sana'a, Yemen. We have started the Psychological Support Program for the targeted street children. Besides, we have commenced the strengthening lessons of Reading, Writing, Math, English, and Science.
Dear Generous Donors,
SYS' goal is to include as many street children as it can in the Summer Rehabilitation Programs. We aim to raise good and educated citizens. It's only with your generous support we can continue our noble humanitarian mission.
Dear Generous Donors,
We warmly invite you to start a monthly donation. Even a few dollars a month will go a long way. This is the best way to ensure an ongoing impact. Please, also share this with your contacts and invite them to consider supporting this ongoing project.
My best regards.
Yours respectfully,
Ahmed Al-Qadhi