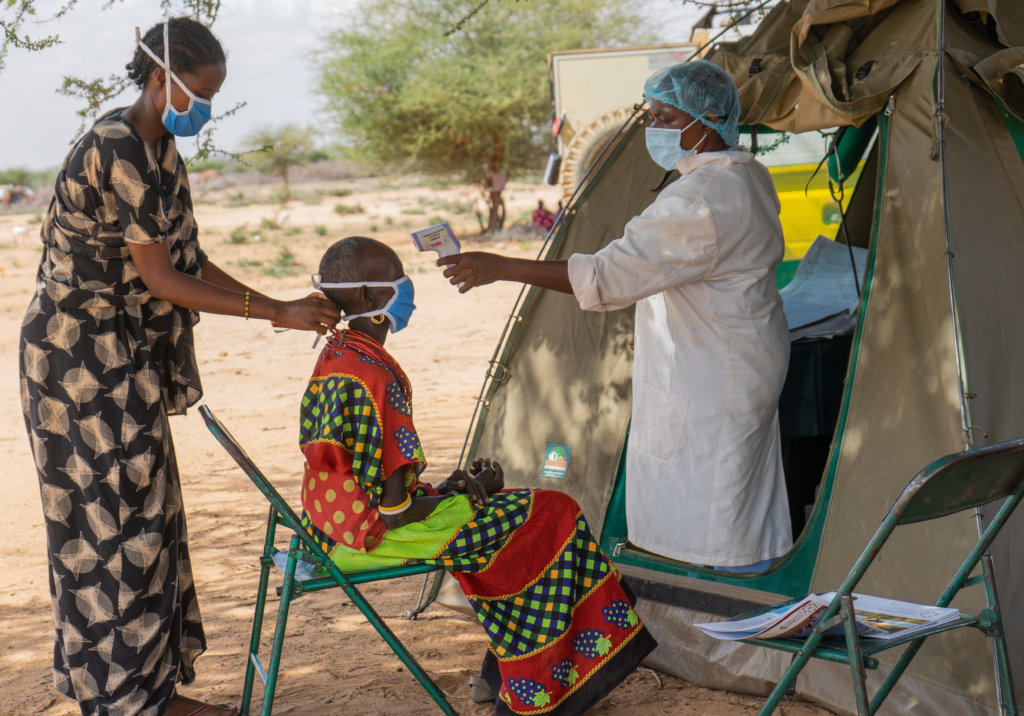 "Last August has to be the most memorable month in my life. Not that something good happened, but because it was the most scared I have ever been." CHAT CORP partner Agnes shared. "On a typical Wednesday morning, I had gone to the health facility, as usual, to follow up on some referrals I had done the previous week in the community. I first found the nurse asleep on her desk! I wondered what was wrong. I touched her hand to wake her up, but to say that it was burning up is an understatement. She was wheezing, and since she is asthmatic, I thought she was having an attack. I went to the outpatient department to seek help only to find the clinical officer on duty shivering and complaining that it was too cold. It was a sweltering day to be saying it's cold, so I decided to take his temperature and alas, it was high too!
I did not think it might be severe and just called another nurse to help with the two. Though he kept saying he was feeling lethargic, he managed their symptoms and let them rest for some time. Barely had three hours passed and the observation room was almost full of facility workers. They presented the same symptoms of high fevers, body aches and shortness of breath. Those remaining thought it might be safe to take C-19 samples for testing for those in the observation room. Taking measures to wear protective gear and closing the facility to do the test - just in case they turned out positive. All the people who had contacted them were held back and asked to quarantine until they had the results.
When the results came back, they were all positive. I was scared because I had interacted with them and had been to their spaces, so I might have contacted it, just that it was too early to tell. Everyone provided a sample for testing. They put the positive ones in isolation; as they recovered, the rest sat in quarantine, waiting out their fate.
In the end, I was among the lucky ones. Not being present in the facility for some days doing a door to door sensitisation saved me. I was scared and worried for those that got it. Though they managed to recover after some time, they struggled with the whole process. This experience gave me even more reason to encourage the community members to get vaccinated. Were it not for the vaccine I had, maybe it would have been worse for me!"
CHAT reached a total of 30,128 people with integrated family planning & COVID 19 behaviour change communication (bcc).
CORPs continue to distribute face masks, soap, hand sanitisers, provided 5 litre & 20-litre containers towards constructing simple hand-washing stations for C-19 prevention.
"I believe that ethically everyone should take the vaccine. It is an ethical choice because you are not only gambling with your health, with your life, but you are also gambling with the lives of others."
Pope Francis