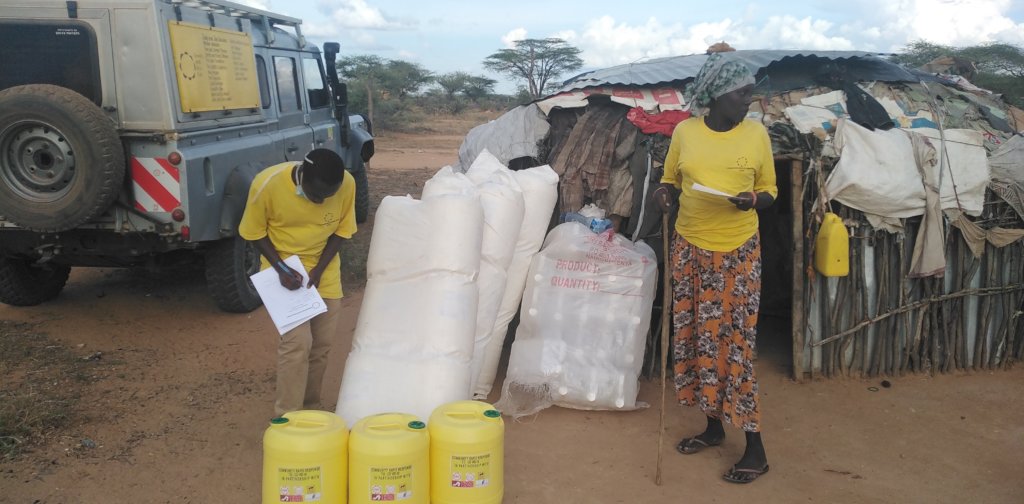 *not their real names
Its wee hours of the morning and the sun is rising from the east. Leshapua* is preparing to milk her cows, while her children are watching. There are no serious activities since schools were closed down by the government due to the Covid-19 pandemic. Lepurudati*, Leshapua's husband is seated outside under a tree listening to a tiny radio, trying to catch up on what is happening in the world.
A few minutes later, he is joined by his brother, Leshore* and his neighbor Ledokiaa* and a discussion started on what the Ministry of Health (MoH) had reported the previous day, that more people had turned positive for COVID -19 in different parts of the country. The number had risen to 278 from 266 where a total of twelve people had turned positive to COVID 19. Everyone in the village was talking about the Coronavirus pandemic but few seem to understand it well!
"This disease is spreading very fast, but our place is too far from Nairobi where these sick people are being reported." Leshore begun a conversation with his brother Lepurdati to which he responded "If it gets here we are doomed! None of us know how to protect ourselves from it!"
Fortunately, Safina (CHAT's Community Own Resource Person (CORP) – local grass-root partner) was moving door to door and this was the second household she was visiting that morning armed with all the required PPEs and COVID 19 prevention information to sensitize the communities. She is well known in her village for her good work of going door to door providing integrated family planning/PHE services. But today she is armed to respond to the pandemic which is becoming a 'headache' to almost everyone. When she got to this manyatta, Lepurudati welcomed her and they all settled down to listen to Safina as they took tea.
Safina noted that social distance was still a challenge as they were shaking hands as usual and very little consideration is being given to distance from each other when seated.
She explained to them that the disease is spreading very fast and everyone should remain vigilant. She added that social distancing is key in preventing the disease, washing our hands with soap regularly, and avoid regular touching of our faces. There was a long discussion together with the household members on how the disease is spread and the CORP was able to answer their questions as required. After noting that, the household didn't have a handwashing set up, she gave out a plastic 5 litre container donated through CHAT which she then helped them set up a simple handwashing system.
She explained that CHAT, in partnership, with other organizations and the MoH who is trying to support & coordinate community sensitization on COVID 19 as a way of prevention and prior preparation for any eventuality. They appreciated and asked Safina to continue moving around the community as most of the people are in darkness about what is happening around the world.
She bid them farewell and left for other households within the community and beyond!
In the last 3 months, CHAT has been able to reach a total of 252,109 people with behavior change door to door communication (bcc) information on infection prevention of COVID 19 as well as distributed masks, soap, provided 5 lit & 20 litre containers and help construct handwashing stations, and screened for sign and symptoms of COVID 19.
'If we continue behaving normally, this disease will treat us abnormally. Behaving normally under these circumstances is akin to having a death wish'
Mutahi Kagwe, Cabinet Secretary of Health, Kenya.