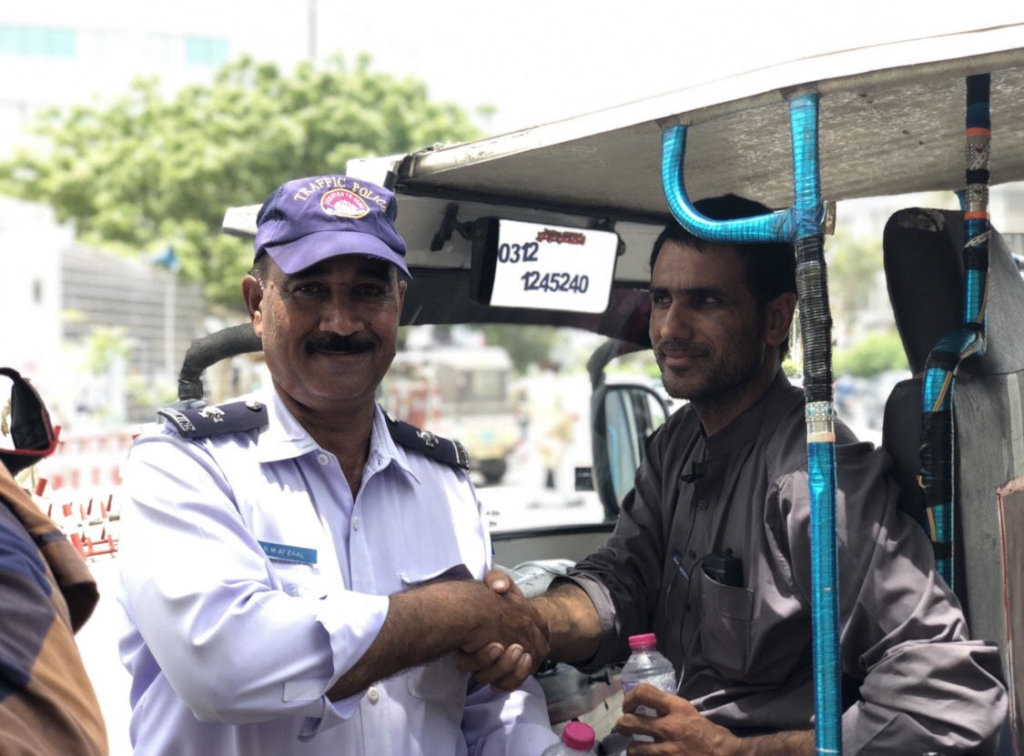 We have had an exceptional summer at The Rickshaw Project. Not only did we involve our fleet by 3 rickshaws, we have had an opportunity to involve our drivers in activities that enabled them to help individuals.
As this year has been labelled one of the hottest we have experienced, we took this opportunity to collaborate with Nestle, and help provide chilled water to traffic wardens across the city. One can only wonder and be astonished at how these individuals stand in the heat, despite the sun bearing down on them and slight increase in temperature due to the many cars on the road. Our drivers were keen to extend their thanks and volunteered their services for the day and contribute however much possible.
NOWPDP has embarked on an initiative to combat plastic pollution by developing eco-conscious, gender sensitive and disability inclusive sustainable tote bags. This is an initiative to contribute positively toward the United Nation's Sustainable Development Goals. Our rickshaws are deeply involved in this initiative, they offer their services by:
- Picking up cloth from mills that wish to donate their excess materials
- Delivering cloths back and forth for stitching, especially to women who stitch but are unable to leave their house
- Deliver to individuals who have purchased these bags
Currently our fleet has increased to 12 rickshaws, with your help we wish to cross the 20 mark by the end of 2019. It is truly a remarkable moment, when an individual who was helpless in the past is taking pride in contributing in helping humanity.
Links: