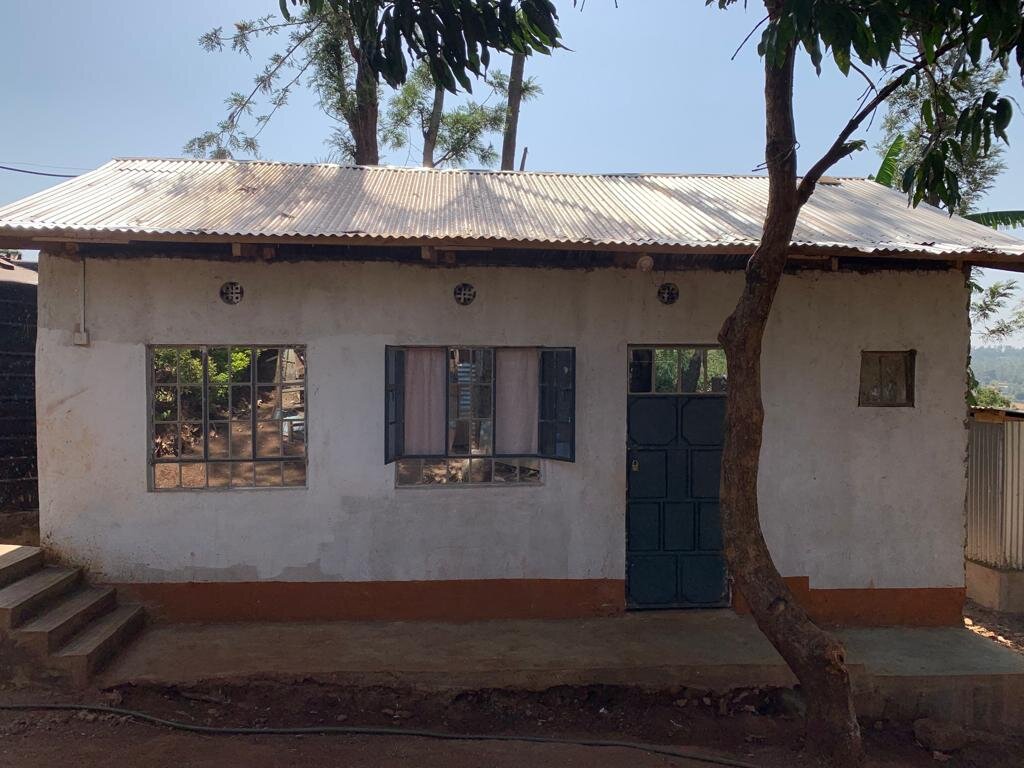 HERE'S HOW YOUR SUPPORT HAS IMPROVED THE EDUCATION WE GIVE AT ROKO 20 ACADEMY
You helped us to create a "safe haven" for vulnerable young girls
After 9 yrs providing a quality education to those children whose parents couldn't afford to enrol them in a Government school due to the many levies charged, Roko 20 saw the need to start a boarding facility to accommodate those at high risk living at home. The facility is operational during school days. It costs just £7 to accommodate a girl in the dormitory.
The girls started boarding on 23 January and to date we have 12 girl beneficiaries.
During this short period we have noticed the following improvements:
in speaking English as the girls interact with volunteers in the evenings
in their confidence during drama practice as they prepare for the upcoming festivals
having extra tuition and given ample time to do homework and extra-curricular activities after school
having more time to study as there is no need to walk a long distance to and from school
the removal of stress and ill-health due to lack of food
no longer being subject to abuse at home
Big thanks to Rebecca Winter and her team for the fundraiser that made this possible.
Volunteer Support
We have only reached February and already this year we've received five volunteers at Roko 20 Academy. The work they do is amazing, giving their time and energy assisting our teachers to improve pupils' performance. Volunteers tell us that their time at Roko 20 has positiviely changed their lives.
Here's a report from Vitor, who volunteered with us during January and February.
"Volunteering at Roko 20 Academy was a great surprise, although I already arrived with high expectations after talking to Tracey and seeing how serious and organized her project was.
The school is very organized and you can see it right away when you arrive! Job, the the school's director, is a very passionate and hard working man, who is always at school to guarantee the good functioning of everything. And he also knows the background of every pupil and every family, what ensures that they are really helping the ones that need the most! Specially now with the boarding pupils that can find a healthier environment to study and rest.
The volunteering itself was amazing and very satisfying. Tracey was always available to exchange about project ideas and Job was always there to help implementing them, both impressively open to listen to our impressions and opinions.
During my one month stay and got involved with a few different projects. At the beginning I had a small group of five pupils that would come every day for one week to have a special English class oriented to help them to catch up with their classmates, since they were struggling with reading and understanding English (that happened a week before the school opening on January).
After the opening and with a little more knowledge about the school we decided to start a few different projects dedicated to strengthening English comprehension and reading. Me and a couple of other volunteers started to offer special classes in early mornings, before their classes, to students that were behind on their English level. During the morning we would participate in teachers classes supporting or bringing new resources on the computer to improve the subject comprehension. In the afternoon we had a schedule with all the classes to improve English basic level (on the first two weeks we worked with alphabet and phonics).
And once a week we would have a special day for Arts or Sports. We started having some materials related to alphabet and phonics for coloring and on the next week we made an exhibition with all the pupils work and took the whole school to see it.
These are a few examples of what I did at Roko 20 Academy but there was so much happening every day. The teachers are amazing and also very open minded about having "intruders" at their environment so we could create strong bonds with everyone.
And I also couldn't forget to mention that even with such a short stay I could really see a lot of improvement in the pupils' English level, what fills my heart with joy!
And I can assure as well that after getting involved with other schools in Kenya, Roko 20 Academy offers outstanding conditions to the pupils and give them a better opportunity to have a higher quality education.
I can say for sure that it was very hard to leave and that I will always remember that experience! Thank you Tracey for the opportunity to be there contributing to your project! You are doing a wonderful job with a real impact for the local community."
Vitor
Considering Volunteering?
Volunteering at Roko 20 can mean supporting pupils struggling with reading and writing on a one-on-one daily practice, teaching the basics of using computers, promoting library use, helping out with homework, assisting with Physical Education lessons, music and drama.
Prefer to use your skills in the office? We always welcome support and ideas on ways to improve our operations. Whatever your skills you will find a niche here. A keen gardener? We grow vegetables and fruit on our school land for our school lunch programme.
By the end of your volunteering experience you will have learned new skills, significantly grown as a person, made new friends, and you'll take away a wealth of new memories and experiences that you can cherish for the rest of your life.
Interested? Please do get in touch with us by email (roko20academy@gmail.com) and we'd be happy to talk you through exactly what you can expect and answer any questions you might have.
This is our news from Roko 20 Academy. Without your support we would be unable to continue providing our children with a quality education and an holistic approach to their well being and development.
Thank you so very much.
Tracey