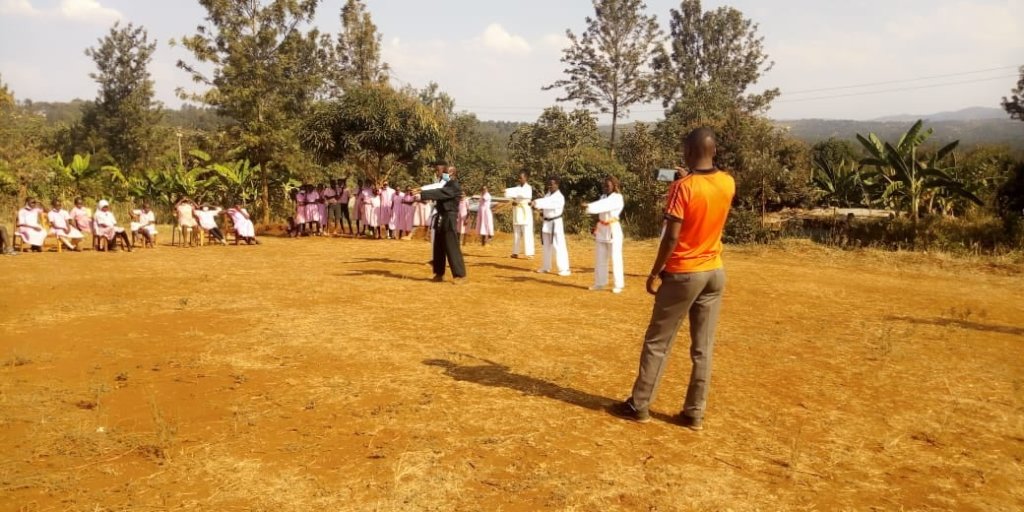 We have come to the end of our academic year and would like to thank you for your support throughout the year. This is an update on our work.
Examination and assessment:
There is much improvement in academics at Roko 20. Grade 3 sat for MLP (Monitoring Learner Progress) and all successfully completed the assessment. Our class 5 continued to be among the top 4 schools in Gikindu zone while Class 6 moved from 8th place to 6th in the Opener exam. We are using the assessment and examination to gauge the pupil's performance and be able to help them improve in their weak areas.
Extra tuition:
The current class 6 will be sitting for National Exams from 28 Nov. to 1 Dec 2022. We continue to carry out free extra tuition between 7.20am to 8.00 am and 3.20pm to 4.20pm in the evening. Due to limited time for the syllabus coverage we have provided an extra support programme for class 7 and 8 pupils which takes place on Saturdays.
Volunteer:
We received one visitor from America working with Open Door Kenya Mission. Phillip and his group have helped in guidance and counselling for our 12 years and above boys and girls.
We constructed a new classroom over April holiday for Grade 5 and computer lab. The children had a spacious room for computer lessons.
A group from Nairobi visited our school to give our pupils a taste of Karate. A fun day was had by all.
Community services
The school encourages community services for learning purposes. Pupils visit the sick, elderly or get involved in community programmes. Our Grade 3 helped in clearing bushes around Kambirwa's water reserve basin and also collected scrap metals which they sold using the proceeds to purchase classroom rulers and rubbers.
Grade 2 visited an elderly grandmother and gave foodstuff for the family.
As always, we cannot thank you enough for your kind support of the work we do at Roko 20 Academy. Without your generosity we would be unable to continue providing children with a full-time education and mentorship programme.
Thank you!
Asante sana!