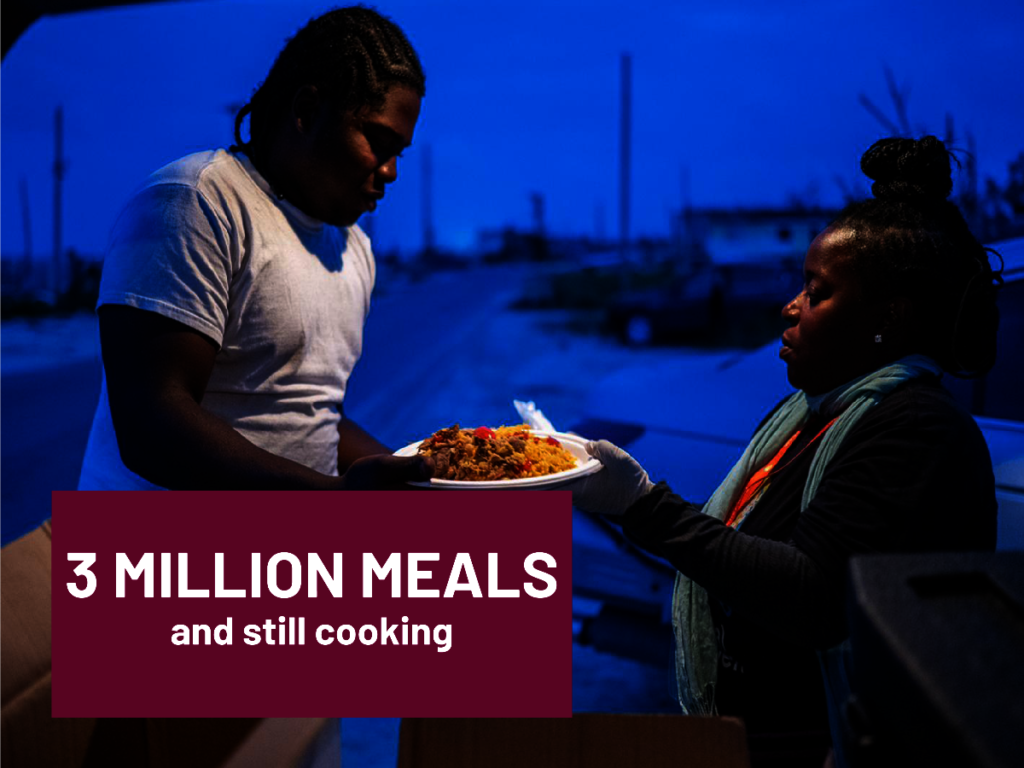 It has been nearly six months since Hurricane Dorian, the strongest and most devastating storm ever to hit The Bahamas, made landfall. World Central Kitchen (WCK) continues to prepare thousands of fresh and nutritious meals daily. Earlier this month, our Chef Relief Team surpassed 3 million meals served.
WCK's Food Relief Efforts
Since early September 2019, WCK has been distributing hot meals to shelters, hospitals, and community centers in Nassau as well as to communities around Abaco and Freeport — over 250 locations in all — helping people in need as they recover in the aftermath of Hurricane Dorian. Dorian crippled transportation to the northern islands of Great Abaco and Grand Bahama by damaging many ports beyond use. The airport in Grand Bahama was under six feet of water for a week. The quickest — and most efficient — way for us to reach as many people as possible was to find and deploy quickly a fleet of helicopters to communal areas as well as to remote areas where communities are more isolated and less accessible.
WCK was fortunate to work with more than 4,000 volunteers in The Bahamas. Locals and visitors, chefs and children, friends and neighbors, all came together to cook delicious meals, make sandwiches, distribute solar lamps, rebuild docks, deliver meals by truck, boat, or helicopter, and lend a hand to community relief and recovery efforts. It takes a huge team and network to serve three million meals!
Looking Forward
In addition to immediate food relief, WCK is focusing on empowering Bahamaians and strengthening the local economy now that the situations on Abaco and Grand Bahama have begun to stabilize and rebuilding is in its early stage. We have established programs to help residents begin cooking again at home and to reduce their dependence on WCK-prepared meals. We are subsidizing cookstoves for families and have launched a voucher program for families to be able to shop at small businesses.
WCK has also launched a series of farmers markets to distribute free fresh produce for families to cook at home.They are held three times a week around Abaco. As there is still only one operational store on Abaco, these farmers markets help families get the ingredients they need to feed their families.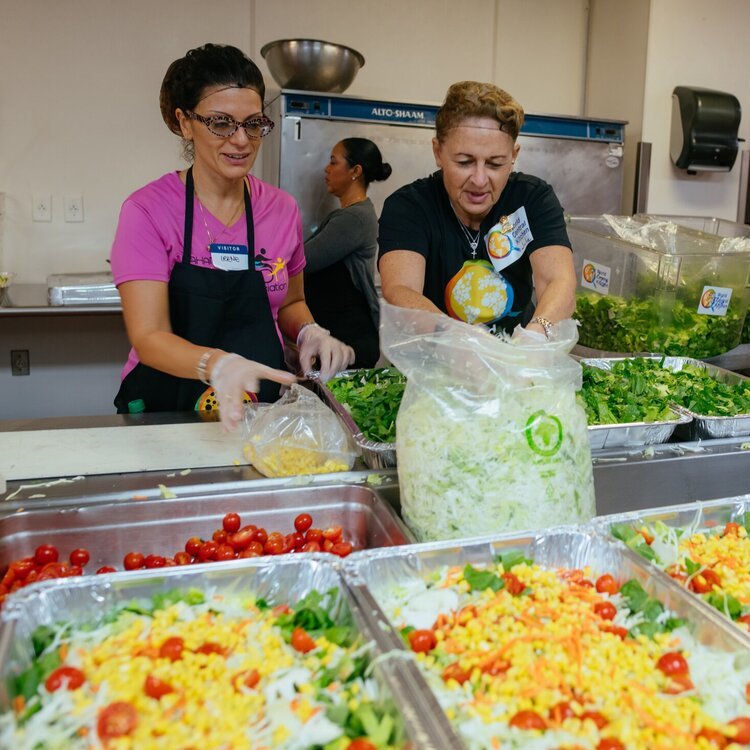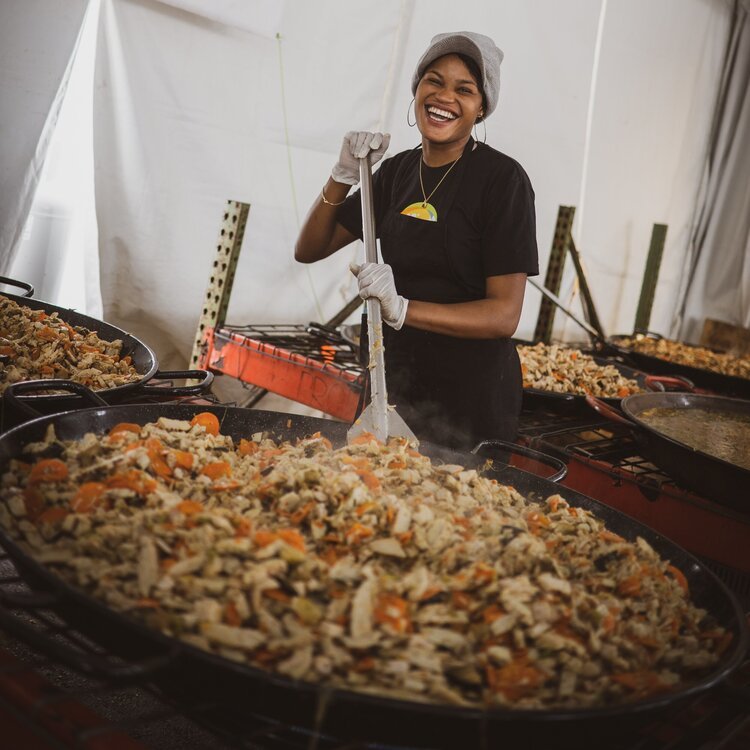 Links: