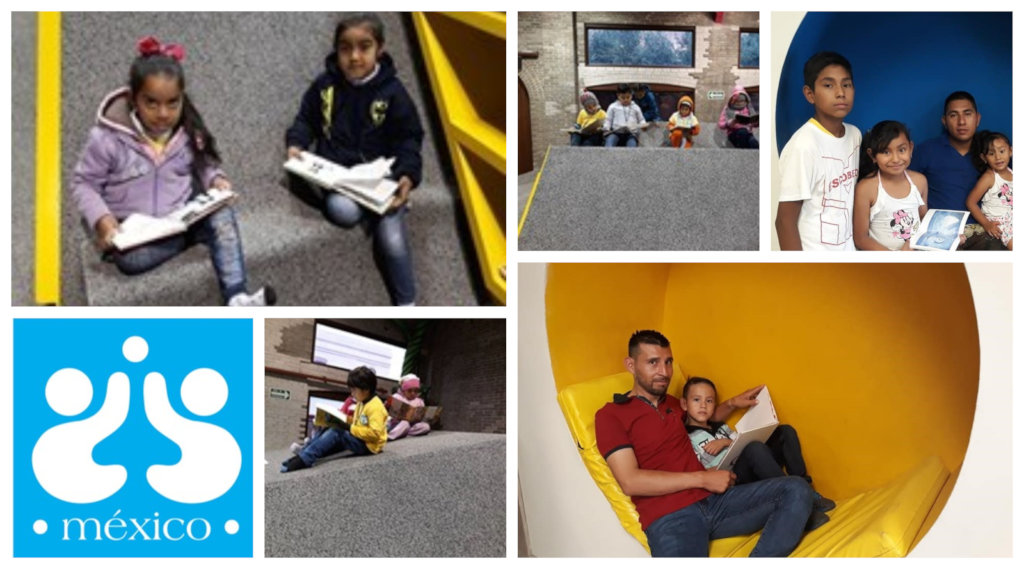 We improve the quality of life of 685 children and youth through the habit of reading, increasing their educational, personal and emotional development, preparing them to be in synchrony with the world and people, providing them with the tools to successfully venture into the world of work and break out the cycle of poverty.
With the reading habit, we will improve their social and human condition, they will develop cognitive aspects of the brain that will help them exercise the mind and be active for all the activities of their daily lives.
Challenge
In Mexico, the number of readers aged 18 and over has decreased by 8 percentage points as reported by the National Institute of Geography and Statistics (INEGI) through the Reading Module (MOLEC) based on the Common Methodology for Exploring and Measuring Reading Behavior, published by the Regional Centre for Book Development in Latin America and the Caribbean (CERLALC) and UNESCO.
In Mexico, an average of 3.8 books is read per year. With our project, 80% of children and youth who attend the Club, will read 10 books per year in order to reach reading levels of countries such as Spain, Korea and the United States.
Solution
– Encourage and increase the habit of reading through a program that becomes part of the daily routine.
– Encourage reading at the family level, through parent-child activities.
– Identify children and young people's reading preferences and expectations according to their interests.
– Reading a book in the reader's voice, in order to identify advances in pronunciation and use of accents .
– Conduct debates on the main and circumstantial ideas of certain literatures to promote contact and dialogue.
– Outdoor activities to motivate the reader with their ability to concentrate in a location other than the library.
– Carry out complementary activities related to reading and reading comprehension.
Long-term impact
More healthy girls, boys and young people as reading stirred up their minds and slowed down the progressive deterioration caused by age.
Better students by increasing their memorizing and learning skills.
Girls, boys and youth with an analytical thought regarding what exists around them.
Girls, boys and youth who are empathetic with their families and communities.
Girls, boys and youth with better communication abilities by increasing their leadership skills.
Links: