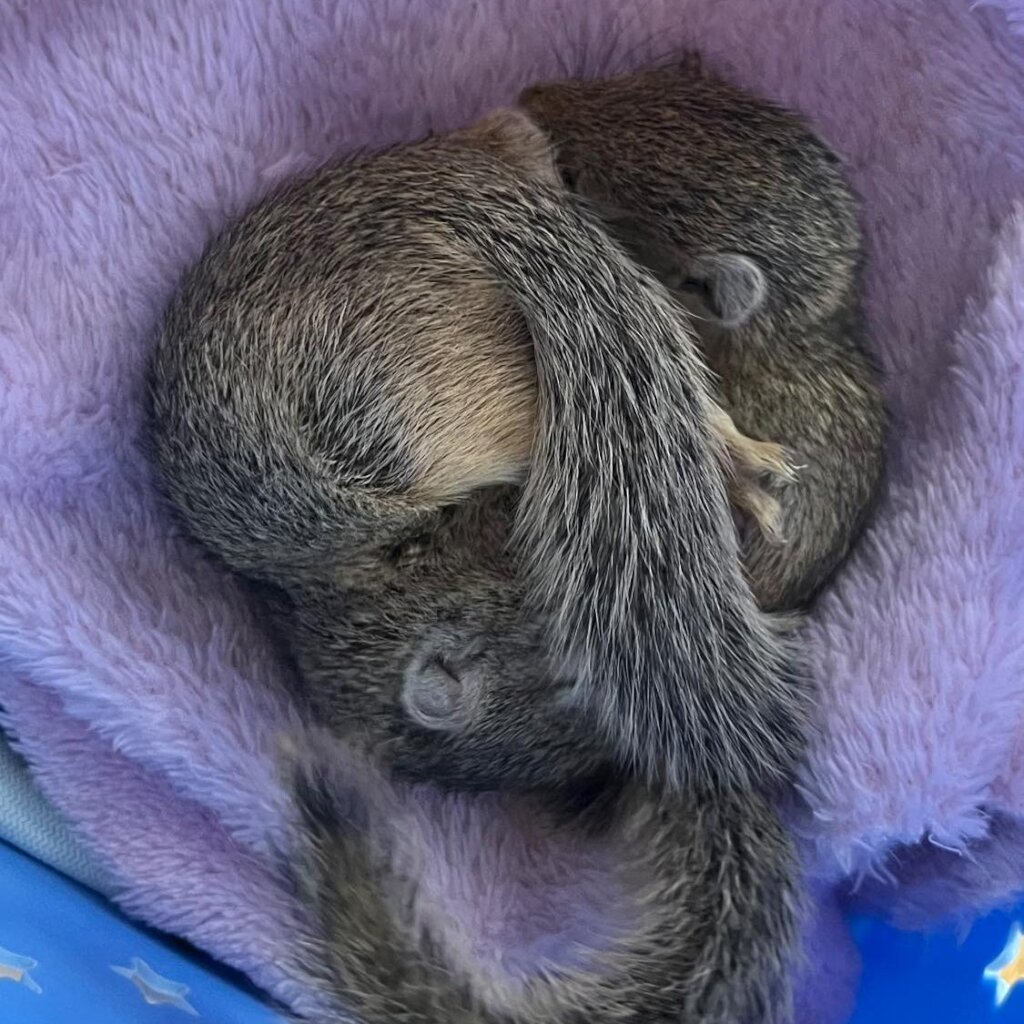 In recent undertakings, we experienced the absolute delight of setting free a Bearded Woodpecker back into its natural surroundings,
marking the triumphant conclusion of its rehabilitation journey at ReWild. This resilient avian friend sought our assistance after colliding with a glass sliding door, resulting in a shoulder injury. Over two months, our dedicated team nurtured him back to well-being, leaving his unique mark on our aviary—a testament to woodpeckers' unmistakable traits. Celebrated for their captivating attributes, woodpeckers wield an impressive tongue for extracting insects from tree crevices. Despite the little fella's tweaks to our aviary, reflecting his woodpecker identity, we feel privileged to have played a role in his return to the wild, highlighting the enduring resilience and distinctive qualities of these avian wonders.
Reflecting on the passage of time, it feels like just the other day when our hand-raised animals were little fluff balls needing frequent milk feeds. Now, they've grown up and established their territories. Tanya, pictured below, holds her territory with two other hand-raised orphans, Mitch and Hayley. Monitoring them post-release informs us about the success of our preparation methods, and looking at Tanya, her belly size hints at the prospect of her soon raising her own babies.
With the arrival of spring comes the first babies of the breeding season. Meet Nando, the adorable little boy, and Fern, the slightly older female. Nando's early life is shrouded in mystery, found without his mother. Fern's story is tinged with sadness, discovered alongside her deceased mother. Despite different backgrounds, these two orphaned baby Tree squirrels quickly formed an inseparable bond, finding solace and joy in each other's presence. Hand-raised with care, their goal is to prepare them for life in the wild, showcasing the enduring friendship formed during their early days.
An incredible story unfolds with a Pied Crow at ReWild, found with a left-wing injury. Initially bleak, the vet's prognosis suggested it might never soar the skies again. Despite the challenges, the dedicated team at ReWild believed in a glimmer of hope for recovery. This resilient crow has made a remarkable and complete recovery, and just last week, the team had the privilege of releasing it back into the wild, witnessing its graceful flight—a truly heartwarming sight of resilience and success.