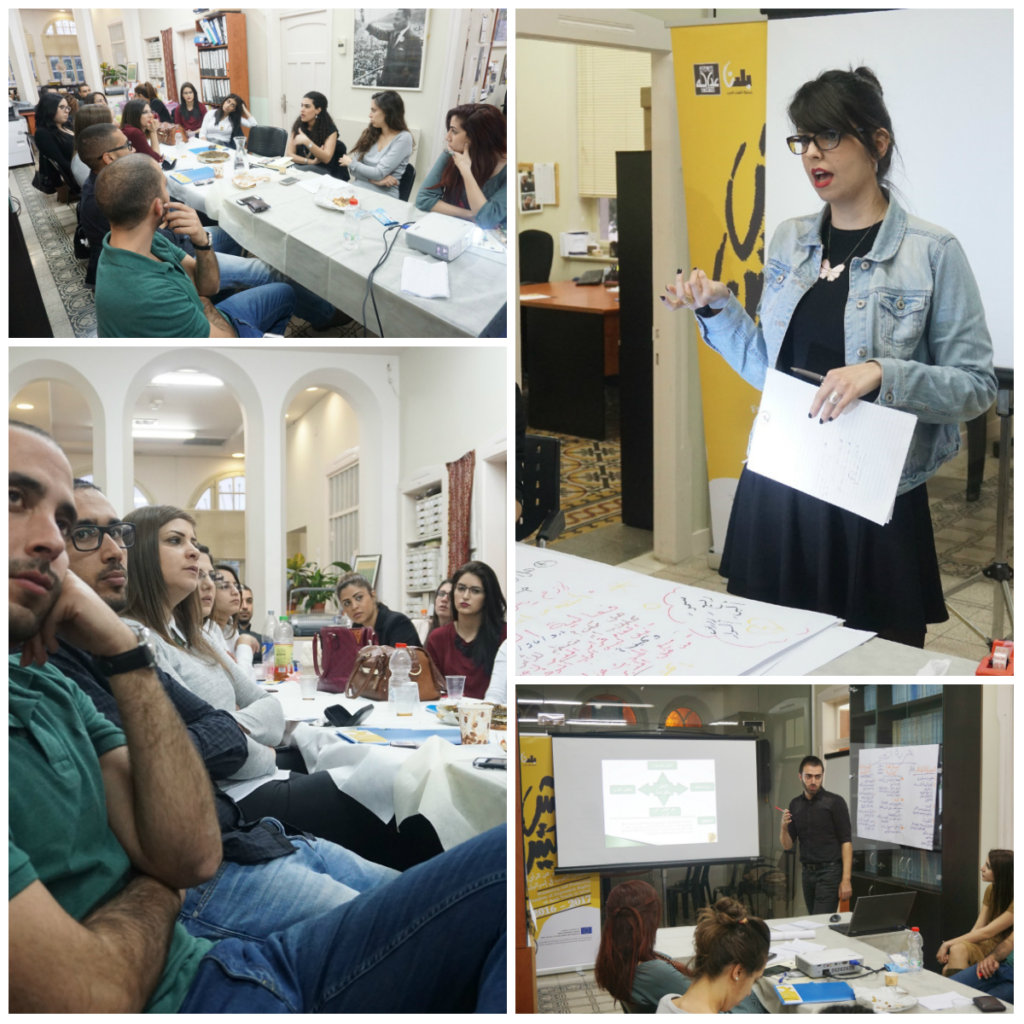 Greetings to you from Adalah. We are writing to let you know how your kind donation is making a real difference in the ability of Palestinian citizens of Israel to protest to defend and promote their rights. At the height of the protests from late September 2015, we represented 30 individuals, many of them minors, who were detained for participating in and/or organizing demonstrations. We also worked with volunteer lawyers throughout the country to make sure that everyone who needed legal representation at police stations and in courts got it.
Here's a short update on how we're working to fight against illegal police actions and to expand the space for Palestinian citizens of Israel to demonstrate for their rights:
1. We shared with you the stories of the young detainees, Shaymaa and Sujood (on youtube), who were arrested together in early October 2015. We filed official complaints to 'Mahash' (the Police Investigation Unit) on their behalf against the police for their violent treatment of the girls. In total, Adalah filed four complaints to 'Mahash', including for two brothers, Mohammad (minor) and Obaida who similarly were beaten by the police.
2. We also submitted a comprehensive letter to the Israeli Attorney General demanding the opening of an investigation in to the serious violations of the human rights of Palestinian citizens on account of numerous illegal police practices. These practices included the illegal dispersion of demonstrations, arbitrary detentions and arrests of activists and in some cases, their fathers, restrictive conditions to prevent demonstrations, and several violations of the rights of children who were arrested (e.g., night arrests, questioning them outside of the presence of their parents, among other violations of the Youth Law).
3. We're representing Anas (19-years old) in a criminal case against him for his status updates on Facebook. He was charged with the inflammatory offense of "inciting to terrorism" for posting "Jerusalem is Arab" and "Long Live the Intifada", among other political expressions. Notably, several Israeli political leaders, who have made far worse statements and whose words influence large constituencies, have escaped indictment. A positive development that we've noted is the wide extent to which social media users are discussing Anas' case. Many young activists have approached us to learn more about their rights in online fora, including on Facebook.
4. We've also initiated legal work on a number of related issues such as trying to compel the Israeli police to publish the new 'open-fire' regulations, the potentially unconstitutional mandatory minimum punishments of those convicted of stone-throwing, including the penalization of their parents through the imposition of fines.
5. Training of Young Lawyers in Free Expression Rights: We conducted three days of our freedom of expression (FOE) rights legal training course for 20 young Arab lawyers, 15 women and 5 men. These lawyers will soon give human rights awareness educational workshops to youth groups on FOE-related subjects, including the right to demonstrate, police arrest procedures, free expression on social media and protest laws.
Your kind donation makes all of our work over the past three months possible. To show our appreciation, we've made a short video for you!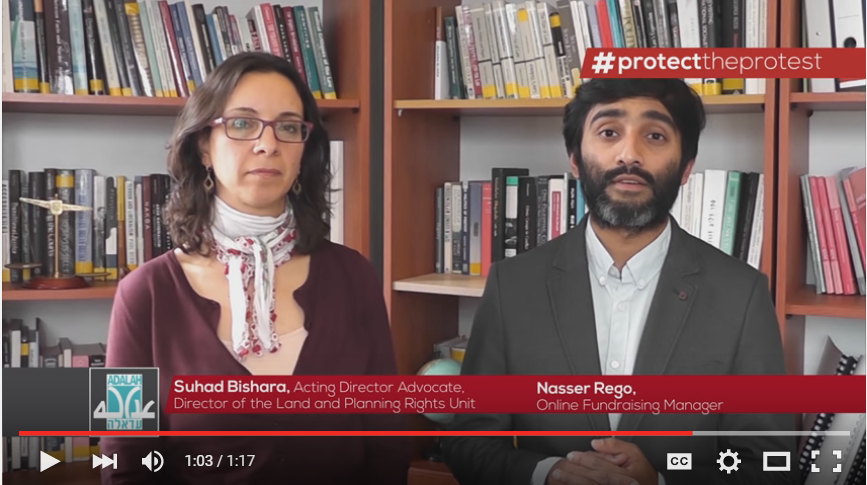 Links: