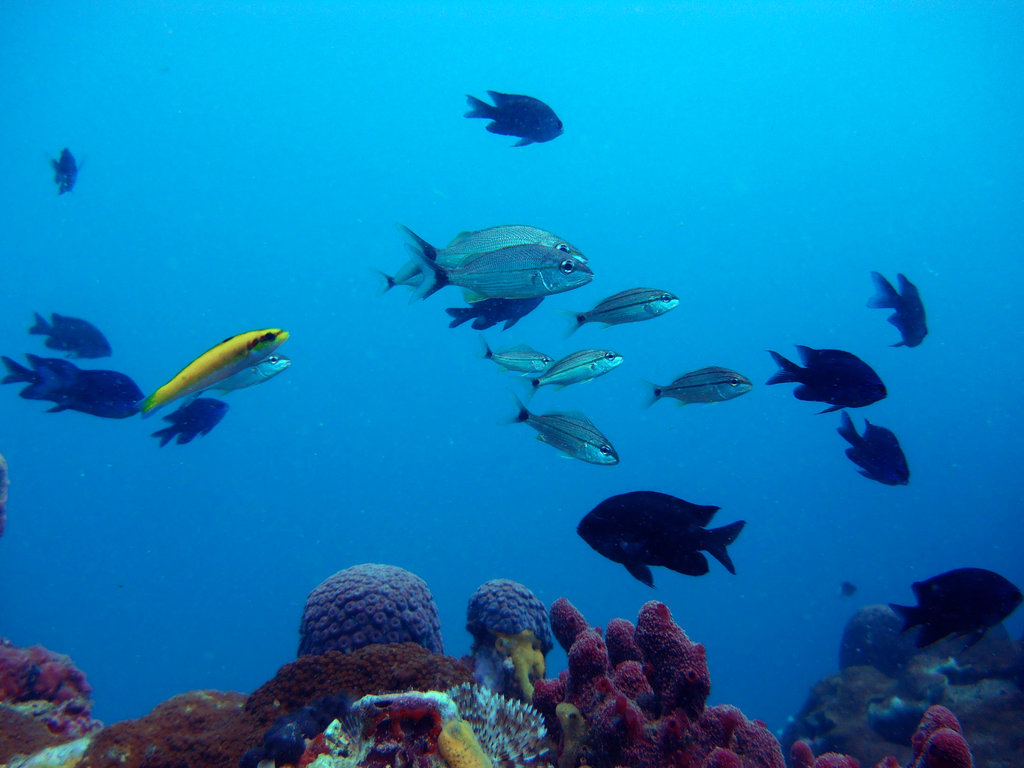 In the Gulf of Mexico, 27 coral reefs form a submerged mountain range that runs between six islands in an area stretching for miles. Hundreds of colorful fish species, sea urchins, starfish, and sea grasses share the reef with an abundance of other life forms. This is the magnificent Veracruz Reef, the largest coral ecosystem in the Gulf.
The Veracruz Reef System is one of Mexico's National Protected Areas, and listed as a wetland of international importance under the Ramsar Convention.
Unfortunately, however, the reef and the creatures that depend on it are at risk. Development of the Port of Veracruz was proposed in 2013, and expansion was recently approved. The project will also harm the nearby Los Tuxtlas Biosphere Reserve, a jewel of Mexico's Emerald Coast, because developers will mine it for rock to use in port construction.
In response, AIDA and the Mexican Center for Environmental Law (CEMDA), representing 13 organizations and individuals, sent a letter (in Spanish) to the international Secretariat of the Convention on Biological Diversity. The letter requests that the Secretariat assess the harms that the expansion will cause and ask Mexico to stop the project because of the serious impact it will have on the diversity of life on the reef.
AIDA's marine team also recently produced a report on the status of reefs throughout Mexico and proposals for their protection: The Protection of Coral Reefs in Mexico: Rescuing Biodiversity and its Benefits to Mankind (in Spanish). The report has been distributed to advocates and decision-makers in Mexico and internationally. Primary objectives of the report are to raise awareness of the threats to corals, and to advocate for adequate protections.
"We want to interest and inform people working in wetlands protection that there is a diverse array of legal tools at their disposal," said Sandra Moguel, an AIDA marine attorney. "In addition to describing our strategies to protect Mexico's corals, we discuss the power of international treaties and commitments that nations must abide by."
AIDA selects emblematic cases like these of Mexico to illustrate environmental problems that recur throughout the hemisphere. By targeting such cases, we aim to set precedents for improved protection and management of natural resources throughout Latin America.
Your donation supports our work to provide advocates and decision-makers with the practical resources, recommendations, and tools needed to improve coral reef protection in the Americas.
Thank you for your support!