Project Report

| Jul 11, 2022
Advocating for Coral Reefs Protection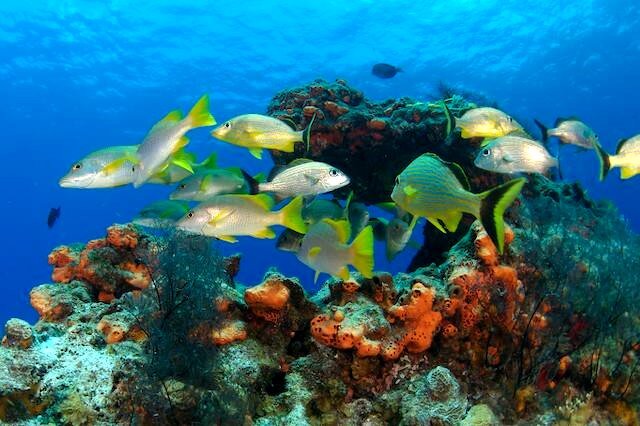 The Mesoamerican Reef is the largest coral reef barrier in the western hemisphere and extends over 1,000 kilometers along the coastlines of Mexico, Belize, Guatemala, and Honduras. Uncontrolled and intense coastal development, anthropogenic interventions, and degradation of ecosystems over wide extensions of these coasts are among the greatest threats to the MAR region. While all four countries have made concerted efforts to manage, conserve, and protect coastal ecosystems, there has been a lack of transparency in the governance framework, poor implementation, a disconnect between management and research, and geopolitical differences, which have played a role in reducing management efficacy.
AIDA has developed the report "Assessing Legal Opportunities to Improve the Health and Resilience of the Mesoamerican Reef" to document and analyze opportunities to improve the protection of the region, including of course Mexico. To produce the document, we have collaborated with local, national, and international partners to collect ideas and compile the most promising opportunities from the legal perspective to revamp management and conservation in the MAR region, with a particular focus on policy and litigation strategies.
In doing so, one of these recommendations is to set up a "task force" to solve the great problem of contamination of the MAR, caused by the lack of sanitation of the rivers that flow into the area. Excessive use of pesticides, inadequate management of solid waste -especially plastic-, lack of wastewater treatment and tremendous deforestation are some of the causes that contaminate the riverside ecosystems and end up in the ocean, where the MAR's coral reefs are found.
AIDA is leading the formation of this task force, and we will continue to accompany our partner organizations with our legal expertise. We are also reviewing the possibility of a regional litigation to ensure the compliance and enforcement of legal dispositions regarding the prevention of pollution of rivers that flow directly to the MAR.