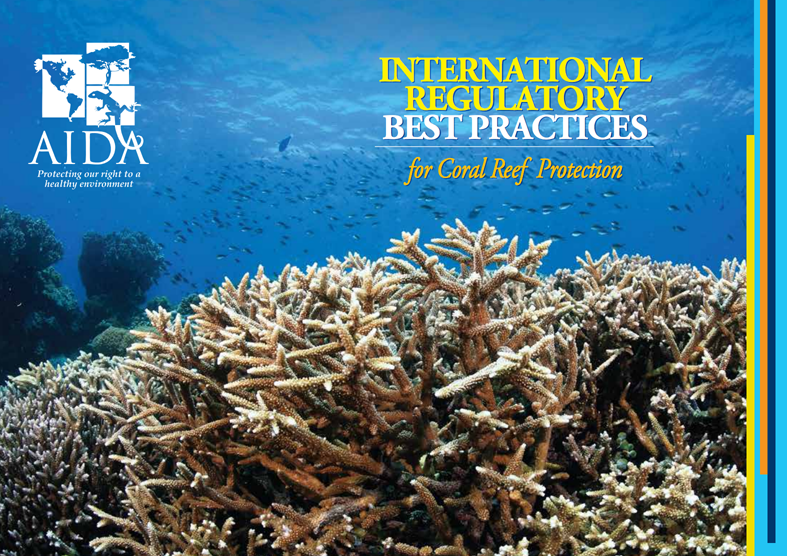 In the crystalline waters of the Caribbean Sea, off the coast of Nicaragua, hundreds of species of brightly colored fish dart gently amid lush and healthy corals. They live in the highly productive reef system that surrounds the tropical islands of San Andrés, Providencia and Santa Catalina, where light blue waters lap in to verdant mangrove swamps, seagrass beds and white sand beaches.
This is UNESCO's Seaflower Biosphere Reserve, a protected expanse of marine territory that forms Colombia's only island department.
Roughly one year ago, the idyllic tropical scene was suddenly, and nearly fatally, interrupted. On an otherwise normal day, a Panamanian transport vessel ran aground on the reserve's coast. The ship was fractured in four; a thousand gallons of diesel and more than a thousand tons of toxic construction material threatened to leach out into the sea. Authorities on both sides were slow to offer resources to remove the ship. Media reports called it a ticking time bomb.
We knew we had to apply pressure to get the Colombian government to act. First and foremost, the reef had to be saved.
Informed by the authorship of our corals report, International Regulatory Best Practices for Coral Reef Protection, we submitted comments and an official request to authorities to move the boat. We did so alongside our partner at the Consultorio Juridico de la Universidad del Norte, effectively contributing to national pressure to deal with the dangerous situation. Soon thereafter, Colombian authorities contacted the ship's owner and requested its removal from the protected area.
Taking action in the face of such an urgent environmental threat is just one way that AIDA's marine attorneys have applied the tools and recommendations offered in our corals report. As an organization, we're committed to distributing the valuable information it contains and educating those working with corals of the best ways they can conserve them.
We have also used our guide to improve the management plan for Cabo Pulmo, Mexico, a rich marine ecosystem that we have been working to protect from irresponsible development since 2007. Suggestions gleaned from the guide have steered the government's management plan and given them new insight into laws and practices that can help to maintain the health and integrity of their coral ecosystem.
In Costa Rica, we have been working alongside partners at Conservation International to educate decision makers on the need for a legal tool that guarantees the conservation of the country's reefs. In a nation where 93 percent of the reefs are in danger, taking official action to ensure their protection is an urgent and necessary step forward. By meeting with government officials, we have been able to encourage the process and provide references to legal and regulatory tools that would enable the implementation of stronger protections for Costa Rica's sensitive coral resources.
AIDA's marine team will continue to promote and distribute the corals guide to decision makers and academics in the region, as well as to international agencies such as the United Nations Environment Programme. Our attorneys have utilized international conventions—such as the recent Meeting of Signatories of the Memorandum of Understanding of Migratory Sharks, held this past February in Costa Rica—as an opportunity to get the guide into the hands of decision makers from governments around the world.
Our attorneys have been relentless, and will continue to be so, until we've reached the hands and hearts of government authorities, conservationists and decision makers throughout the region. To date, we've reached upwards of 50 decision makers in governments through the region, as well as many contacts in NGOs and academia.
With your help, we can continue our mission to raise awareness throughout Latin America about the benefits corals provide, as well as concern about the threats they face and the urgency with which we must act to protect them.
Your support means we can attend international conventions to spread our message; take meetings with decision makers to educate them of the tools at their disposal; write briefs and opinions to influence local and national policy.
Your support means our attorneys can do their jobs, thus enabling the coral reefs to safely and healthily do theirs. They protect our shores, shelter the countless creatures of the sea, and create a more productive and beneficial marine world for us all.
Links: