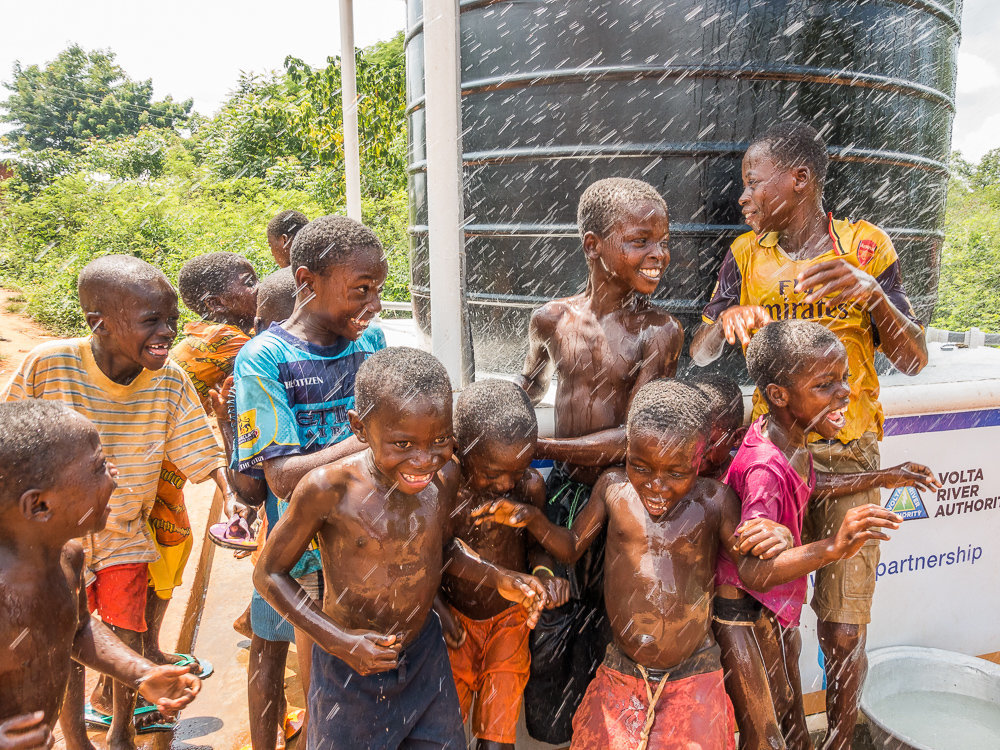 Dear Project of the Month Club Member,
We hope you had a wonderful July! You and the other 551 club members collectively raised $21,833 in support of Rescuing Leftover Cuisine, Inc., a GlobalGiving partner based in Flushing, New York, and their Diminish Food Waste by Rescuing Excess for Hungry project. This project takes fresh, unsold food and transfers it to organizations for donation. Your support made it possible for them to reach even more food-insecure individuals and also help protect the environment from the methane released by food waste!
This month, your Project of the Month Club donation will support Project Maji Foundation. At Project Maji, their mission is to get clean water to rural populations of sub-Saharan Africa through solar-powered water kiosks. Water scarcity affects over 1.1 billion individuals. This problem disproportionately affects the women and children who need to travel far distances to fetch water that may still be unsanitary. Not only this, but water scarcity causes people to suffer from water-borne illnesses, stunted growth, and more.
Project Contributor Rosemary Irons wanted to express her gratitude to you and the rest of the Project of the Month Club supporters for helping them change the statistics:
"The transformative effect of clean water in rural communities is truly demonstrable; with less time devoted to fetching water, women have more time to pursue and improve their economic situation; and with less sick days and less time walking for water, children have more time for school. Simply put, clean water access restores and transforms time, health, and education in rural economies. With the support of GlobalGiving and its Club Members, Project Maji's sustainable solution will continue to drive significant change across the continent, transforming the lives of those who have been left behind. Thank you from all of us at the Project Maji Team!"
Your donations this August will go to Project Maji's Sustainable Solar-Powered Water Kiosks in Ghana project. Through this project, they will be able to build and maintain two new kiosk installations and provide water, sanitation, and hygiene (WASH) trainings for existing sites across Ghana. The water kiosks are designed to work in harsh environments with low running costs and minimal damage to the environment. Also, Project Maji team members engage community leaders during installation as well as remotely monitor the kiosk post-installation to ensure people have a safe, sustainable water source for years to come.
She also wanted to share how your gift will help the organization reach even more people in the future.
"Project Maji is truly grateful to be selected for GlobalGiving's Project Of The Month this August....Currently serving more than 50,000 people with 60 million litres of clean water per year, our innovative, fit-for-purpose solution is replacing the thousands of broken hand pumps across the continent, sustainably serving off the grid communities who are otherwise left to fetch water from distant, unsafe water sources...Our vision is to provide 1 million people in sub-Saharan Africa with sustainable access to clean water by 2025. Thanks to the support of GlobalGiving and its Club Members, we are well on our way to achieving this ambition. "
You can follow along with their impact in Ghana by staying up to date on their project reports. Thank you so much for your incredible generosity! We're excited to share where your donations will go next month.
Warm wishes,
Alix Guerrier, GlobalGiving CEO