Project Report

| Jun 27, 2019
Field Intervention Report: April, May & June 2019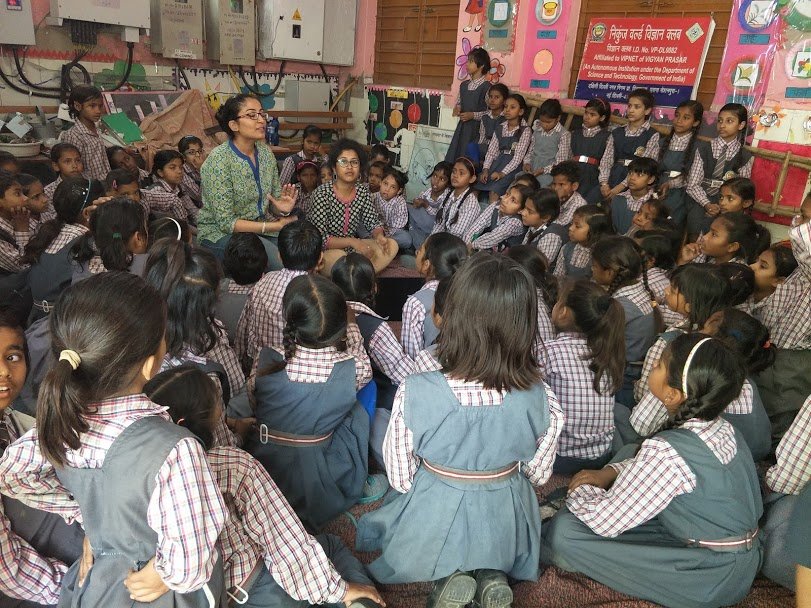 Session on Child Sexual Abuse
This workshop was organized in MCD Primary school where a hundred girls participated from the fifth standard. It is important to discuss good and bad touch with the children so they could be safe and could reach out to us if something goes wrong. Through these workshops, we make them understand about safe and unsafe touch; and that they are not wrong. Also, we try to fill them with confidence to immediately reach out to family members or teachers at school.
Session on Life Cycle of a Butterfly
This session was organized in the community in Dharampura where fifty children participated from the de-notified caste communities. In this workshop, we taught children the life cycle of a butterfly. The different stages from egg to larva to pupa to adult butterfly. We used pictures, flash cards and colors. After the session, all the children were provided with the life cycle printed on the sheets for coloring.
Art Workshop on the theme ' My Community'
This workshop was organized in the community in Dharampura where seventy children participated. At the art workshop, we asked the children to draw their own community. The paintings witnessed men enjoying hookah and playing cards; and piles of garbage at every corner in the community.
Session on a monument: Humayun Tomb
This workshop was organized in the community in Dharampura with twenty-five children. We shared the history of the Humayun Tomb with them. We also talked about the other monuments made by the same ruler.
Community Classes
The community classes are held in the evenings for school-going and drop-out children. Apne Aap members help the children finish their homework and teach the drop-out children basic English, Hindi, and Maths.