Project Report

| Jan 2, 2020
Field Intervention Report: Oct, Nov & Dec 2019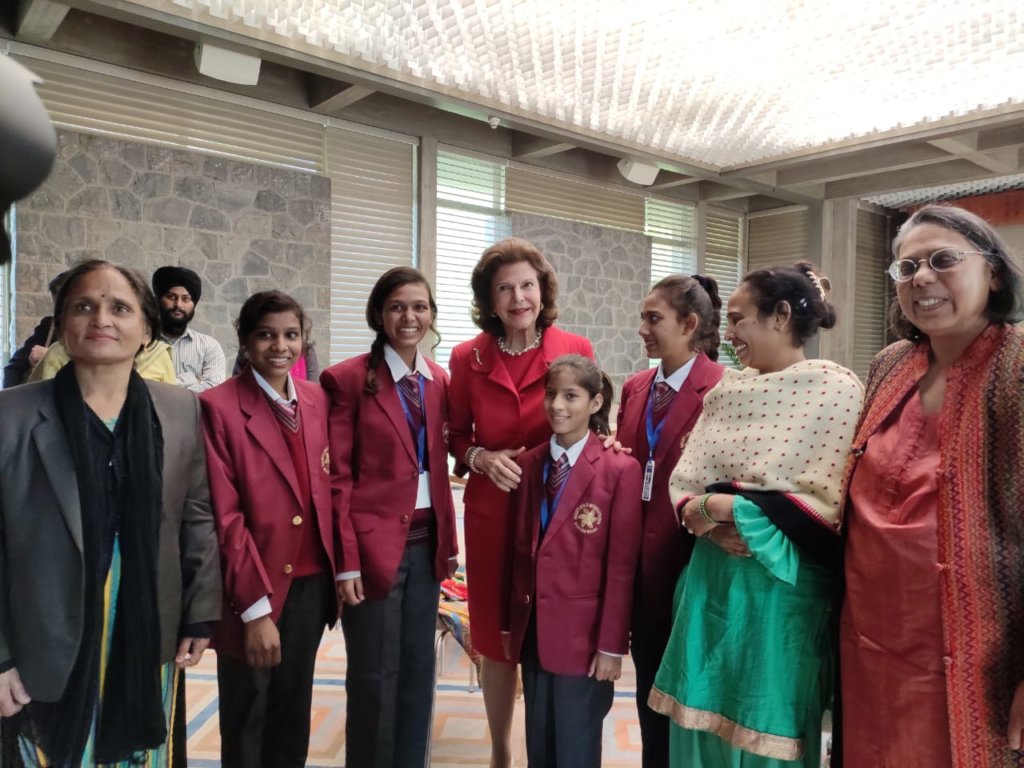 'What's done to children, they will do it to society'- Karl Menninger.
Apne Aap girls meet Queen of Sweden in New Delhi
Apne Aap sponsors eight children at a residential hostel in Delhi which acts as a safe space for the children. In addition, children are also able to access quality education and nutritional support at the hostel. They come from communities practicing inter-generational prostitution.The four apne aap girls met Queen of Sweden and discussed the challenges the girls face in their community and also shared the dreams of brighter future and dignified life.
Road to a better life: Admission to the hostel
A fourteen year old girl along with her two younger brothers from the Nat community in Bihar practicing inter-generational prostitution were admitted to the residential hostel in Delhi to protect them from trafficking and prostitution.
Menstrual Health Workshop & Distributing Sanitary Napkins
Apne Aap members conducted the workshop on menstrual health of girls and women in Dharampura in Najafgarh. The unavailability of toilets in many households and lack of financial resources push these girls and women in the community to adopt the harmful practices leading to various infections. Apne Aap discussed how they can have safe periods and also distributed sanitary napkins to the participants.
Art Resilience Workshop
Apne Aap organized an art therapy workshop for the girls in the primary school so they could express themselves freely. We asked them to just use pencil on the first sheet and to use colors on the second and then in the second part we discussed the drawings made by the girls.
Community Classroom
Apne Aap organize an evening classes to help school going children with the home work and drop out children to continue learning the basics of the subjects like English, Hindi, Maths, Social Sciences etc in the communities trapped in inter-generational prostitution and are at high risk of trafficking.