Project Report

| May 13, 2022
Dalit Community Distribution Food & Medecines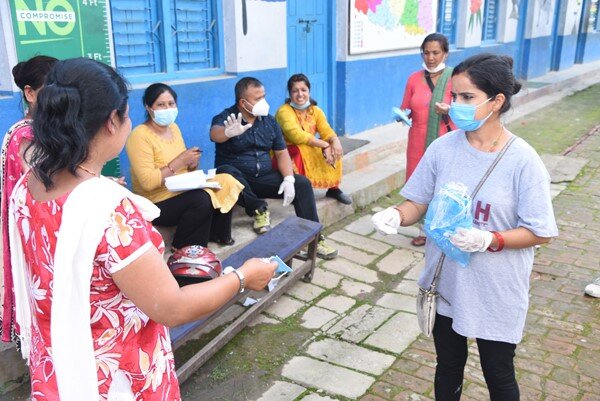 Nepal Project 2022.
"The COVID19 pandemic won't be over anywhere until it's over everywhere"
Since the beginning of the pandemic, the FOH has stood with the people of Nepal in the ongoing fight against COVID-19 by supporting/supplying basic food items including essential medicines for the protection of the most vulnerable community/individuals of Nepal from the impact of the corona virus.
Target Group and location:
Dalit community, Manthali Municipality ward No 2 of Ramechhap district, Nepal.
Dalit -The term Dalit is a self-applied concept for those called the "untouchables" and others that were outside of the traditional Hindu caste hierarchy "wikipedia"
Distribution date; 16th April 2022
Target Family/Households 65
Methodology:
*Coordination among the ward chairperson and local NGO/social groups, for the identification of the right person, facing difficulties during the Pandemic.
*Raise awareness within the community with some basic tools and techniques to reduce the risk of transmitting coronavirus, Like; the Importance of social/physical distancing, Washing and sanitizing hands, using masks properly, etc.
*Support and supply of FOH basic food packets including essential medicine. like; Sinex, Paracetamol, D-cold, etc. to a vulnerable community..
Attachments: