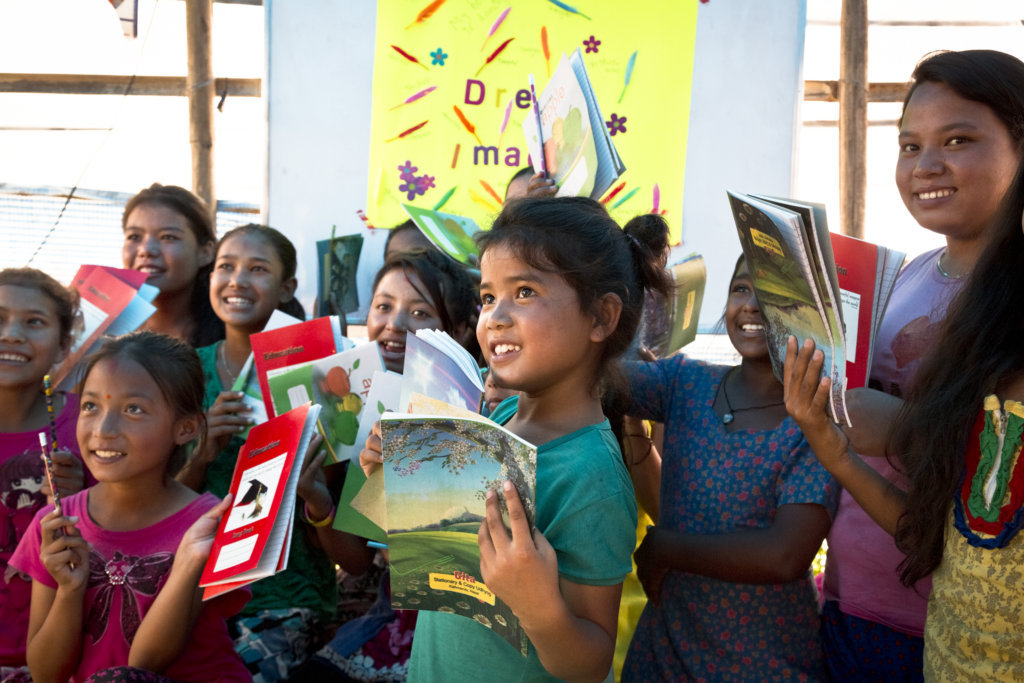 It's been just two years since the world learned the shocking and sobering news that nearly 9,000 people were killed in the earthquake that struck Kathmandu, the capital of Nepal, and sent equally devastating shock waves into the most rural villages. Just two years since search and rescue teams looked nonstop for loved ones, since flattened infrastructure left remote areas isolated from receiving help, and since aftershocks rivaling the initial earthquake's impact foiled relief efforts for consecutive months. And over the past two years more than 43,000 donors just like you stepped up and assisted an entire country by supporting GlobalGiving local nonprofit partners.
GlobalGiving is honored to work with 89 projects in Nepal that continue to rebuild a country after it suffered the most destructive earthquake in eight decades.The rebuilding process is extensive but your donations are making it possible! In honor of the two-year anniversary of the earthquake, starting April 25th at 9:00am EST GlobalGiving will be matching donations at 50% up to $1,000 USD per donor for projects that are providing disaster relief in Nepal! New recurring donations will be matched 100%!
Here are just a few updates from the projects that your past donations have supported and that will benefit from the match. Thank you for stepping up for them over the past two years!
Journey Home Foundation has focused their efforts on supporting earthquake survivors in remote villages. In the past two years, they have distributed tents for temporary shelters, initiated a midwife training program in the absence of medical care, and most recently started a new water sanitation project.
Mindful Medicine Worldwide is close to completing a new clinic in the village of Chanaute. This will be the only healthcare facility of its kind in the surrounding area. Earlier this year, one of their clinic volunteers shared what rebuilding the community of Chanaute is like after the earthquake.
Aura Freedom International took action after the Shree Bhumimata secondary school was damaged by the earthquake. Aura Freedom began building a temporary school shelter and then constructed permanent classrooms. Their efforts has made it possible for 250 girls to receive an education they can count on!
The Ama Foundation supports children who found themselves without homes and without families after the earthquake. Your donations are giving children who have suffered unimaginable loss the emotional and physical care they deserve. This month they shared a story of a young boy who lost both of his parents in the earthquake.
The Mountain Fund has spent the past two years building schools, disaster centers, radio towers, and emergency shelters in Nepal. In a recent report, they said much of their work is spent addressing what very few people want to talk about- the next earthquake. Your donations are going toward programs that will help prevent loss and protecting lives if another natural disaster strikes in the future.
We are excited to honor the two-year anniversary of the Nepal Earthquake and all the work our nonprofit partners are doing to support those impacted through matching your donations starting April 25th. Thank you for your commitment and compassion!