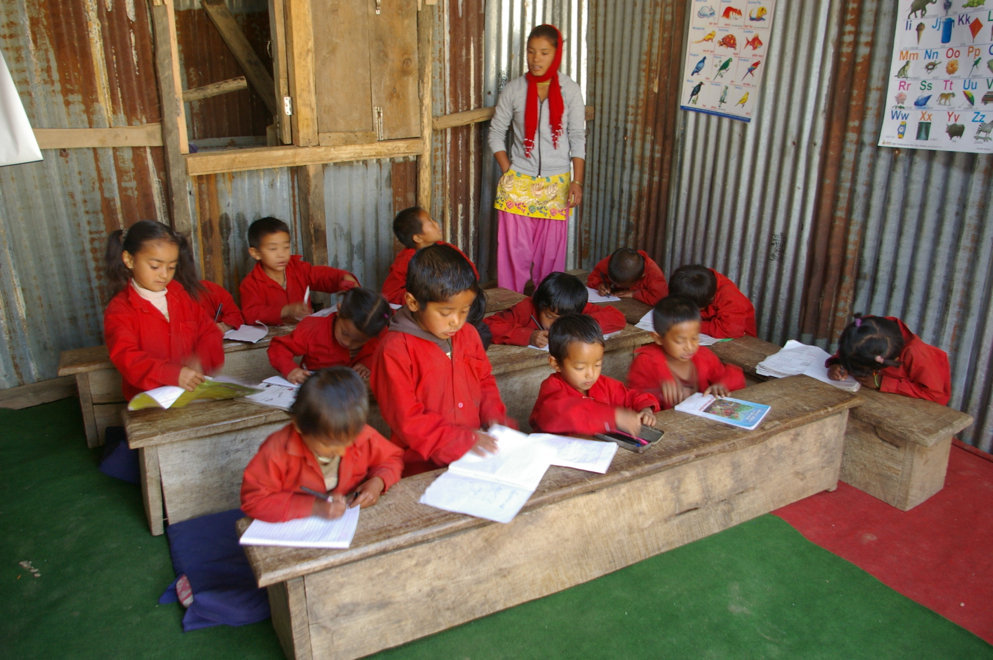 In the past 15 months, your donations to the Nepal Earthquake Relief Fund and funds raised through our matching campaign have reached nonprofits that are giving out sanitary pads, rebuilding homes, providing health care, trauma training, and more. Today, we want to share how your generosity has provided relief through education, ensuring that Nepal's future generation of leaders are able to go to school, learn, and grow.
Educate The Children has been partnering with Nepal schools since 2014. When all of the 30 schools they worked with were destroyed, they were there to help them rebuild. Since the earthquake, they've built temporary learning centers and brought students back to school. They are determined to give their constant support.
GlobalGiving supporters like you are helping Educate The Children achieve their mission to repair, rebuild and re-supply Nepal Schools. Your donations enabled them to support all 30 schools and begin the rebuilding process. They recently completed their first school structure and more is to come!
"We know that an improved school benefits its entire community, and given our extensive organizational expertise in this area, it really makes sense all around for us to put a lot of emphasis on schools in terms of our ongoing quake rebuilding efforts," says Lisa Lyons, ETC Project Leader.
Educate The Children is not alone in this goal.
International Disaster Volunteers is also committed to ensuring a strong future for the communities and students. On June 15th 2016, they announced that they will be breaking ground on five permanent classrooms. This progress is a result of your kindness! More importantly, your donations will have a long term impact.
"To tackle these underlying issues at their root, children need to be in school and receiving a quality education. Otherwise, communities will remain incredibly vulnerable to future catastrophes when they inevitably strike again, and the Nepali people will remain trapped in a cycle of poverty," says Andy Chaggar, IDV Chief Executive.
Your support over the past year and three months has not just impacted those working in education. You have done so much more! We are so proud to be partners with all the nonprofits participating in the Nepal Earthquake Relief Fund, and look forward to seeing what your donations allow them to do next!
As always, thank you for your continued support and generosity!