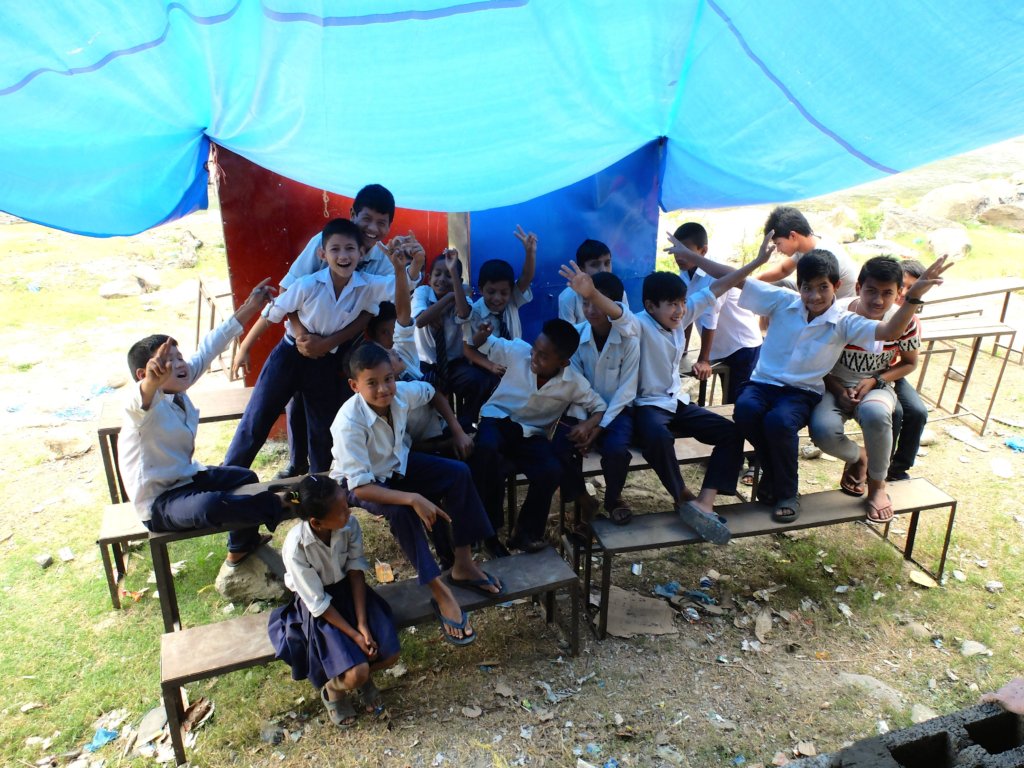 Thanks to your amazing generosity it's shaping up to be one hot summer in Nepal.
In an update last month we explained how we were just starting work on five permanent classrooms at the Shree Bal Shiksha school in Sindhupalchok.
Since then work has progressed quickly. So, to keep you updated, we wanted to share a quick "photo report" from the school.
This progress is only possible thanks to you. Since April 25 you've given over £4,000, or around $6,000, to support this project via GlobalGiving's 100% Nepal matching campaign. That means we've actually raised over £8,000, or around $12,000!
We know you've already given so much, but next week there's another great opportunity to help even more if you can. This June 15 donations to this project will be matched by an incredible 50%.
Matching will start at 2pm in the UK, or 9am Eastern US time, and donations up to $1,000 will be matched per donor while funds remain. In the UK matching will start at 2pm and up to £1,000 will be matched per donor.
What's more, if you previously donated less than $1,000 then further donations, up to this total amount, are still eligible for the ongoing 100% Nepal matchfunding if made via GlobalGiving.org*. So, that's a possible 150% match in total.
So, please consider making a gift on June 15, and please also spread the word about this incredible opportunity.
As always, if you ever have any questions, please don't hesitate to email Andy@IDVolunteers.org. I would be delighted to hear from you. Otherwise, we hope you enjoy the photos.
*Donations made on GlobalGiving.co.uk on June 15 are eligible for the 50% match, plus an additional 25% in GiftAid if made by UK Taxpayers.