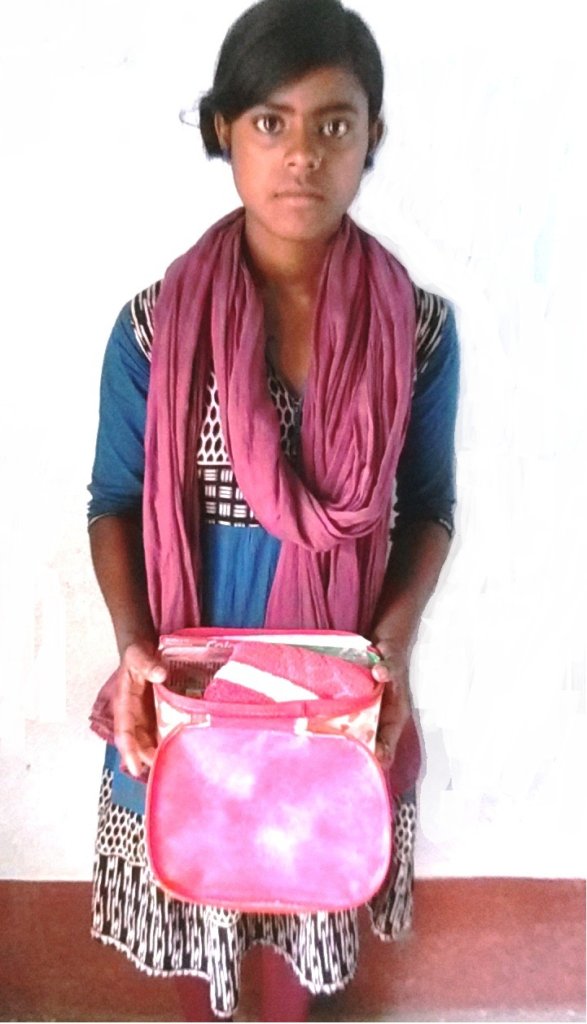 "Nayantara "Programme of Sabuj Sangha is aimed for the adolescent girls who want to continue their education, but cannot complete it because of several socio economic obstacles in their path. In Sunderban, girl's education has no importance in most of the families. The parent's literacy level is mostly very poor or completely illiterate and therefore, these girls could be termed as first generation learners.
Most of the adolescent girls are dropped out and engaged in household work, look after their siblings or elderly persons of the house, often they joined as child labour or as maid servant in near or distant locality and became the victims of child trafficking and child abuse. Most of them are compelled to get into the trap of early marriage and become the victim of adolescent pregnancy. Risk of maternal and child mortality, poor health condition of child and mother, including the problem of malnutrition are the obvious outcome of this practice.The girl children are very much neglected in all respect and deprived of their basic rights. This is culturally accepted by the parents and other community people & continuing generation after generation.
Sabuj Sangha believes that the curse of poverty can be removed by education and empowerment. This concept develops the Programme "Nayantara" where adolescent girls of 13-18 years old are ensured to access education. The Programme also helps them to learn vocational courses after 18 years and other extracurricular activity which helps them to earn in future.
Suchitra is in class IX and studies in Nandakumarpur High School. She stays in the village of Nandakumarpur in South 24 Parganas district of West Bengal, India. She is a very studious girl and wants to study. She lost her father two years ago who was a cancer patient. Suchitra is the middle of her another two sisters and one brother. Her mother was a housewife before and illiterate also. She did not do anything except household work until her husband was alive. But after his death she suddenly falls into limitless misery. Her husband's treatment takes entire of their savings and all the assets. She is an illiterate and so it was hard to earn money to run her family. Somehow she gets a job of maid servant in neibourhood. Suchitra has an elder sister who reads in class XII, a younger brother who reads in class III and a sister who reads in class VII. Her sister has a tumor in her forehead. She need to treat immediately but cannot get minimum treatment for their poor economic condition.
Through this Programme, she is getting support in various aspects like coaching support in subjects namely English and Mathematics with experienced teachers for 6 days a week; she is supplied with all the study materials like text books, exercise books, pens, pencils, eraser, geometry boxes etc; monthly examination has been taken and she is getting good numbers in class tests and in school.
Also getting nutritional support consisting of low cost food like puffed rice, Bengal gram, roti with vegetables, banana and breads etc is another feature; classes to enhance physical and mental abilities are also getting focus.
Hygiene support consisting of hygiene kits containing sanitary napkins, comb, toothpaste, tooth brush, hand towel, cream, shampoo and soap for her personal hygiene maintenance.
Suchitra is also taking active part in various life skills training programme.
Suchitra is very much interested about the coaching class and the supports she is getting through this Programme. Her family decided that they will also support her to complete her education. She wants to be a teacher in future and she will definitely succeed by the help of this support.
More of such support is required for these underprivileged adolescent girls so that they could move towards education and empowerment gracefully.