Project Report

| Aug 15, 2023
Saving native forests helps prevent wildfires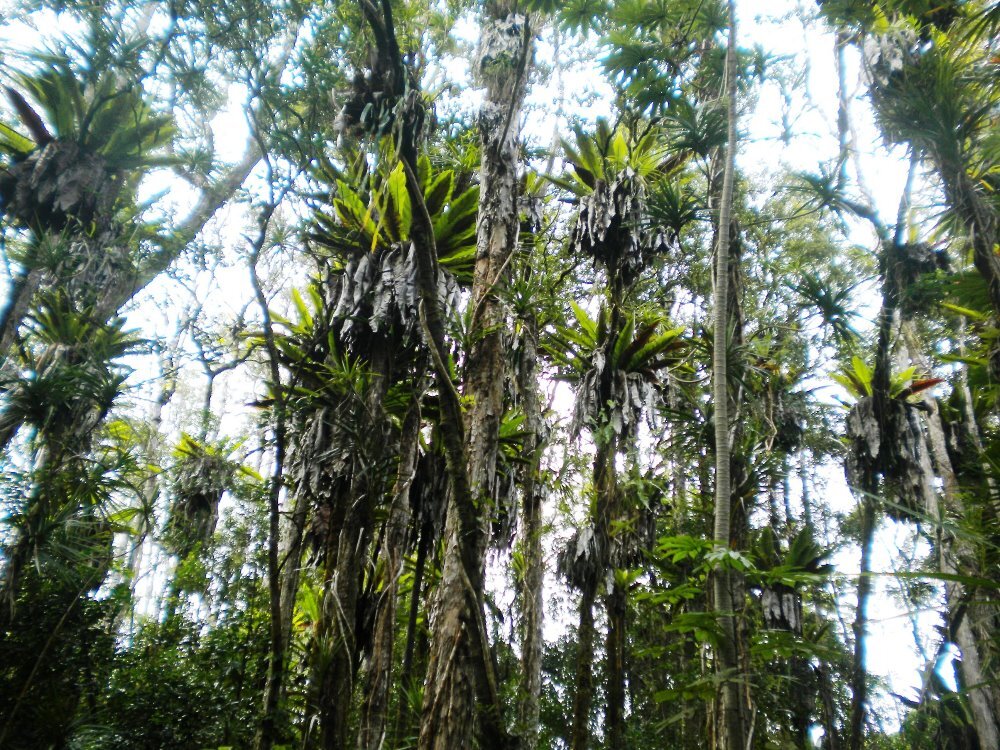 Aloha friends,
The recent wildfires on Maui have left us deeply saddened by the loss of life and land. Amidst this overwhelming situation, we feel it is crucial to highlight the significance of safeguarding our remaining forests and restoring native trees. This proactive approach is essential in mitigating the occurrence of wildfires.
Indeed, the reforestation of native forests plays a pivotal role in wildfire prevention, including in tropical regions like Hawaii. Here's why:
Reduced Fuel Load: Healthy native forests typically possess lower flammability compared to invasive species or non-native vegetation. This translates to a reduced availability of fuel for fires to ignite and spread.
Increased Moisture Retention: Restored native trees, shrubs, and ground cover help retain moisture within the ecosystem. This leads to a more humid microclimate that discourages the ignition and propagation of wildfires.
Dense Canopy and Litter Layer: Native forests often feature a dense canopy and a well-developed litter layer on the forest floor. These natural attributes act as barriers, inhibiting flames from advancing from the forest floor to the tree canopy, where fires intensify.
Natural Firebreaks: Native forests can establish natural firebreaks due to less flammable plant species and rugged terrain. These characteristics slow down wildfire progression, facilitating control and suppression efforts.
Biodiversity and Ecosystem Health: Restored native forests support greater plant diversity, enhancing ecosystem resilience. A diverse forest is better equipped to recover after a fire event.
Root Systems and Soil Health: Extensive root systems of native trees stabilize soil, reducing erosion and minimizing conditions conducive to fires.
Wildlife Habitat: Reestablishing native forests provides vital habitat for native wildlife. Healthy forests support animals that contribute to pest control and undergrowth management, indirectly lowering wildfire risk.
Community Protection: Reforestation creates a buffer between developed areas and wildland interfaces. This helps safeguard communities from wildfire spread.
Traditional Ecological Knowledge: Integrating Native Hawaiian ecological knowledge enhances reforestation practices. Indigenous approaches often emphasize balanced ecosystems less susceptible to catastrophic fires.
Education and Outreach: Reforestation projects educate communities about fire prevention, responsible land management, and the importance of preserving native ecosystems. This knowledge promotes fire-resilient landscapes.
Through the reforestation of native trees in Hawaii's remaining lowland forests, you play a vital role in preserving and restoring a fire-resilient ecosystem that benefits both the environment and local communities.
As part of our efforts, we'd like to draw your attention to other fundraising initiatives on GlobalGiving. The links below support wildlife rescue on Maui and broader reforestation endeavors across Hawaii.
Links: