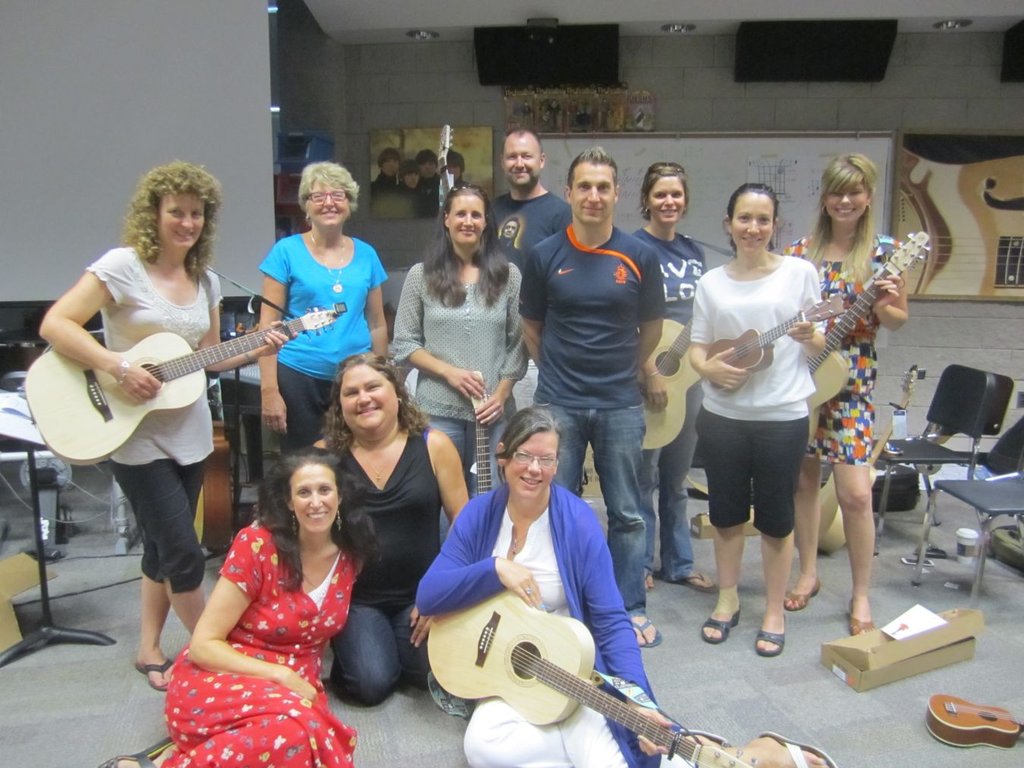 Dear Friends,
Thank you for helping GITC (git-see) come such a long way this summer. It's amazing how far your show of love can go when you want to help little children through music! We are seeing so much improvement, hope and joy in the schools.
This summer thanks to you, we have taken early childhood musical training to Ontario, Canada- our first official international program! We have also been able to work with early childhood educators in Boston and San Diego, bringing our new collection of songs for the early childhood classroom into preschools, kinders and Head Start programs! We expect to distribute 600 ukuleles to classrooms between now and December. Everyone in our programs is now learning to play ukuleles with their young students- in addition to guitars- and the kids have been making the most amazing discoveries as a result.They love to strum and sing together and are finding they can not only make beautiful music and share it, but they can teach it to their siblings and parents- a surprising find, indeed.
This past week, teachers in San Diego wrote 2 beautiful new songs for kindergarteners in order to help them overcome their nervousness on the first day of school. Both teacher groups worked with the melody of Ben E. King's song "Stand By Me." One group with teachers Kelly Creeden and Sarah Carvahlo wrote words about feeling scared and not knowing who your friends are on the first day of school with the chorus, "I won't cry, I won't cry, no I won't shed a tear just as long as someone plays with me. Some someone, someone play with me, o-oh play with me, oh Someone won't you play with me." The teachers will substitute the name of each student for the word Someone when school starts.
The second group of teachers including Wendy Aardappel, Belen Jacot and Joanie Hartman wrote these beautful lyrics:
When the day has come for the
first day of school and your
family says goodbye to you
Oh don't be afraid – ohh don't be afraid
You'll make friends and have lots of fun, too.

Chorus:
So Children, Children you'll be okay cause our class is a team. We'll learn together and become a family
We'll read books and sing songs and play together too.
We'll eat lunch and learn about our school
We'll be kind to our friends and listen to them too
Our teacher will be proud of us*
Chorus:
So Children, Children you'll be okay cause our class is a team. We'll learn together and become a family!
Thanks for being a part of the Guitars in the Classroom family. Let's keep making this vision of musical access for all children starting in preschool a reality everywhere. Together we can make a tremendous difference for the children when we train, inspire and equip their teachers to shape their lives every day through song.
With gratitude, wishing you happiness,
Jess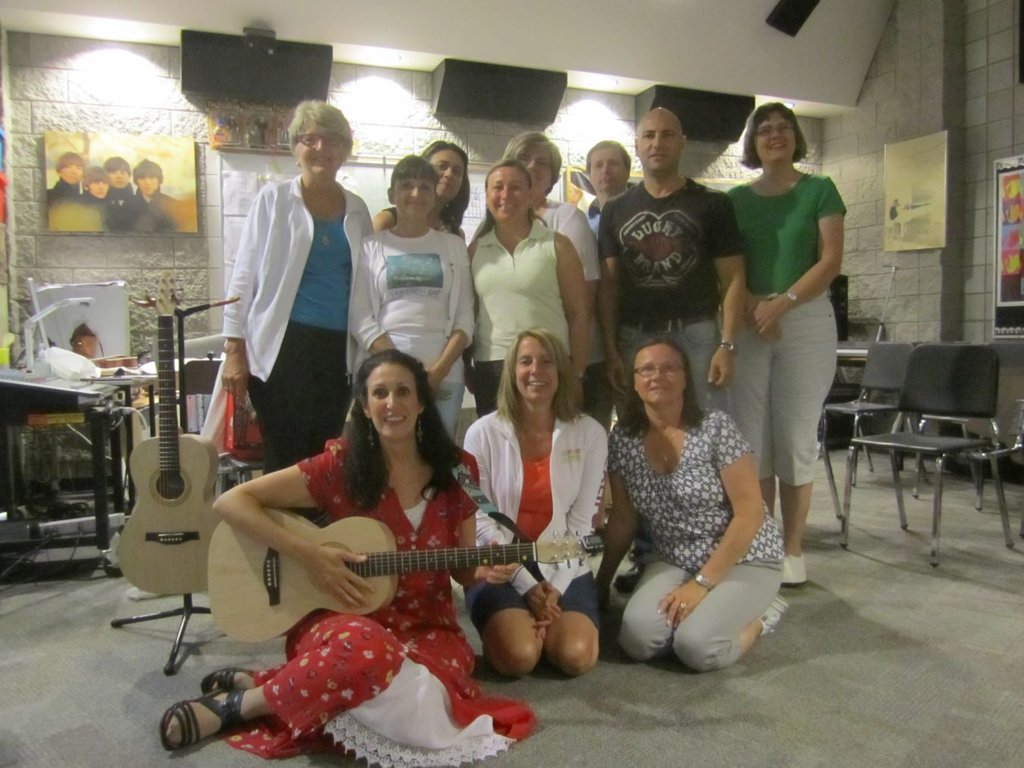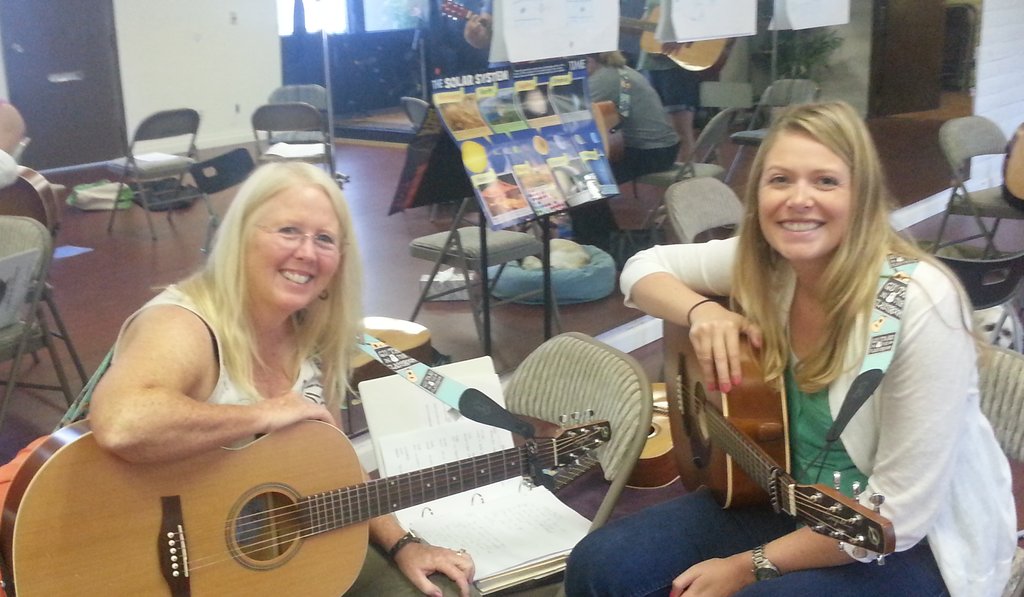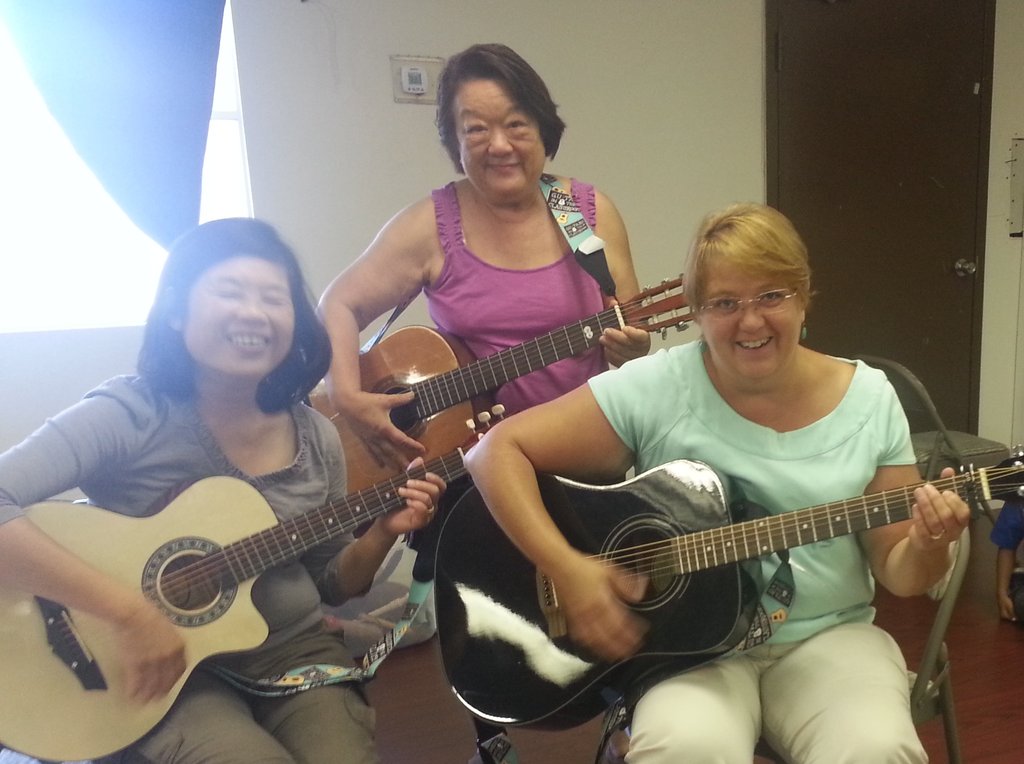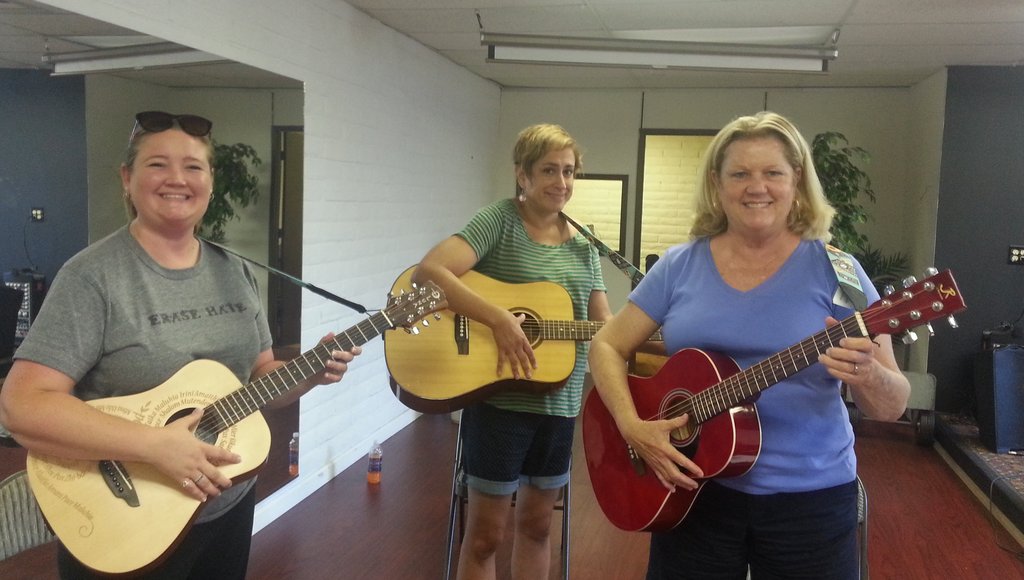 Links: