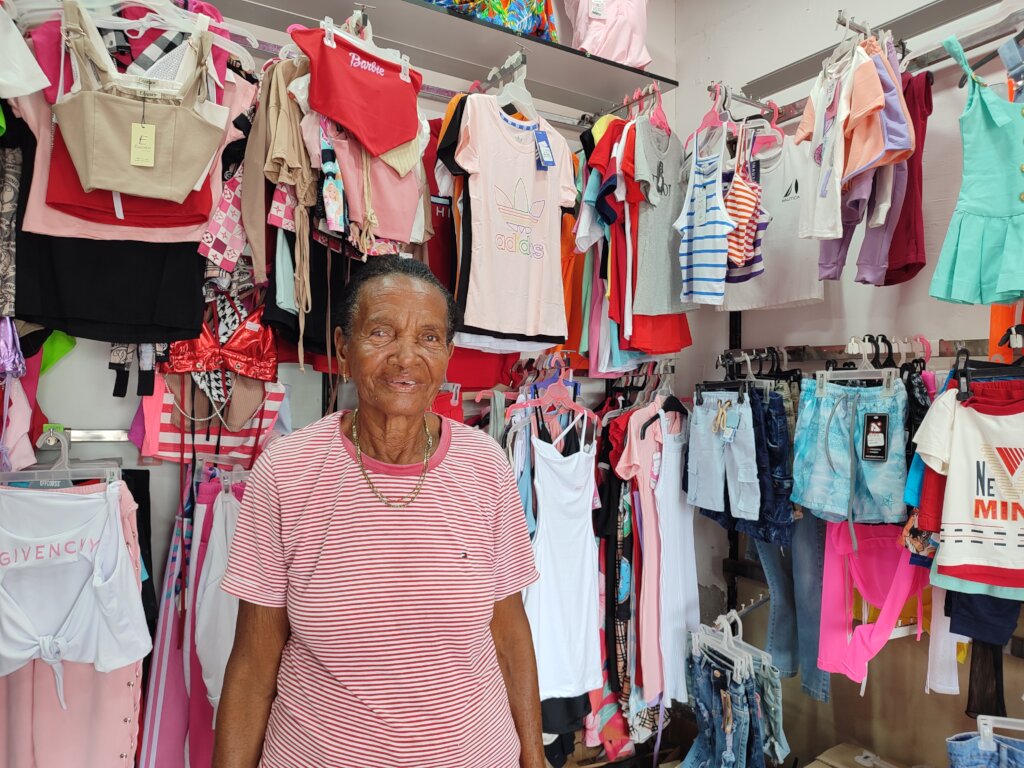 About 14 years ago, Ana started her business.
At the beginning, she sold clothes in her living room. As the clothes had a good acceptance among the people in town, she separated a room of her house and turned it into a store, in which she currently also sells hats, shoes, bags and accessories.
When asked about the secret for success, Ana said:
"I am in business! Since I started this business, I knew that I had to identify what my clients liked in terms of fashion and what brands they preferred, so that I could buy clothes that I could easily sell.
I soon learned that, since we live in a small town, there is a possibility that people go to a party or reunion wearing the same clothes, which to my clients would be the "end of the world", as they like to wear exclusive models. This is why, I travel to different cities in the country and bring products that suit their taste, but that are different from what is normally sell in Cartagena. I like mixing colors and styles so that everyone looks different. I think this is one of the reasons why people choose to buy their clothes in my store over the others in town.
Also, I am always kind and understanding with my costumers. I give them recommendations on what clothes would suit them best and I always treat them with respect and affection.
Finally, my business is open from Monday to Monday so that my clients can always buy clothes when they need it. My mother has been my permanent support with the store. When I travel or when I have a medical appointment, she remains in charge. Without her, this wouldn`t be possible", concludes Ana.
Links: