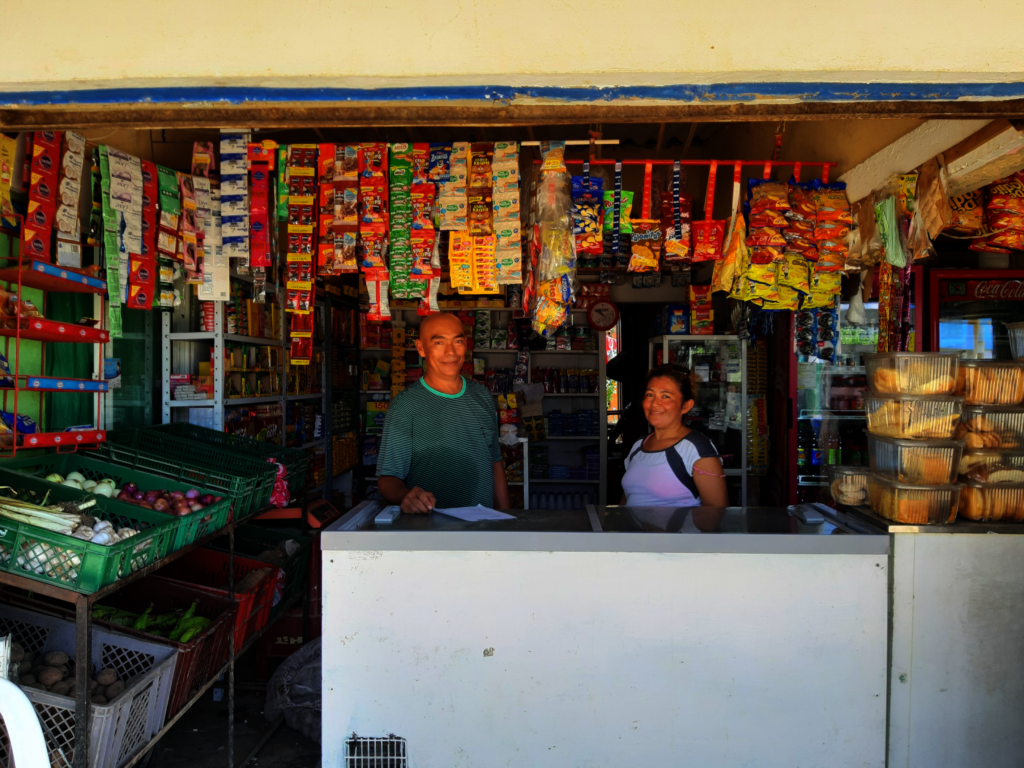 On April 16, we celebrated in Colombia the World Entrepreneurship Day. It is a date to recognize the effort and courage of those who face every day, the challenge of offering competitive products and services to their clients, generating enough profits to cover the fixed costs of their businesses, satisfy their own needs and stay in the market.
According to the Microbusiness Survey Report, carried out by the National Statistics Department (DANE), in Colombia at the end of 2022, there were 5,150,956 microbusinesses.
This makes us wonder, what leads so many people to start a new business? According to this report, the main reason given by microentrepreneurs who started a business between 2019 and 2022 was because they did not have another income alternative (38%), and secondly, because they identified a business opportunity in the market (30%).
The above, are the same reasons expressed by Martha and Roger, a married couple from Santa Ana community in Baru Island, to start their business a few years ago:
"About 8 years ago, we were both looking for a job for several months, but we could not find any, so we thought about starting a business to generate the income we needed to live, but how? What could we possibly sell or do? So, we made a list of the businesses located in the sector where we lived, and we realized that there were all kind of businesses except for a store.
At that time, you had to walk up to 4 blocks in dry weather and in rainy weather, due to the flooding in the sector, you had to go around the street where we lived until the end and go all the way down the next street to get to a store.
This was when we had the idea, like "sent from heaven" to open our store, which we called the "Mustard Seed Store".
Our store is in the first room of our house. Here, we sell food and groceries in general and although it has not been easy and they recently opened a store a few meters from ours, we are always trying to satisfy our clients' needs and maintain our sales".
In the Hernan Echavarria Foundation, we are very proud of Martha, Roger and all the entrepreneurs that participate in the project "Microcredits for Baru Island entrepreneurs".
Links: