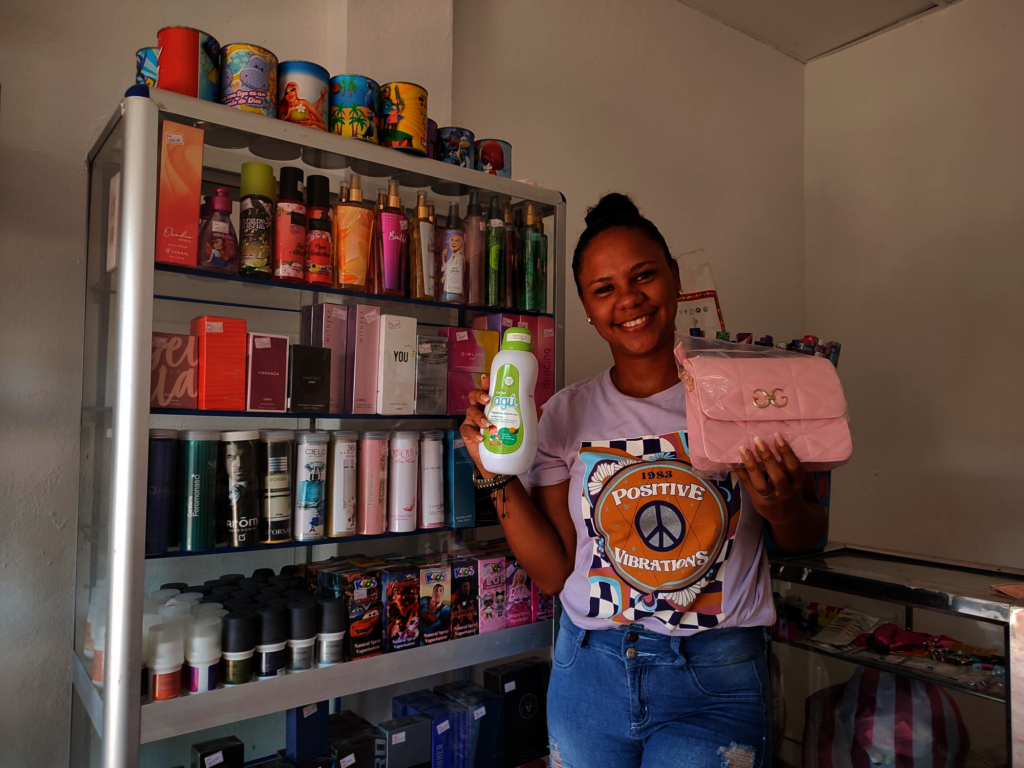 Rosy is a young woman from Baru, a Psychologist, who decided to start a business so that she could improve her income and achieve her economic independence.
Two years ago, when the pandemic started, people were afraid to go to the city, so she took a risk and found a way to bring personal hygiene and beauty products to sell in Barú. She started with a showcase on the terrace of her house.
"Before Covid - 19, I had applied for a job, but that didn´t happen. So, I said to myself, let's move! 2021, was a good year, because, thanks to the profits that the business had left me, I bought 2 more showcases and started selling products by catalog, added shoes, bags and sheets to my products. 2022, has been even better, although it has only been 5 months. Why? Easy, because I already have my own place", says Rosy excited.
Thanks to the support she receives from her husband, who has been unconditional from day one, this year she wants to concentrate in adding more furniture to her store, since he is a talented carpenter.
At the end of our talk, Rosy highlighted "my business is a goal in my life project. Therefore, I am always thinking about how to maintain it. I have learned to identify the best sale and advertising strategies. I have been using social media to promote it. Definitely, my business means growth to me!"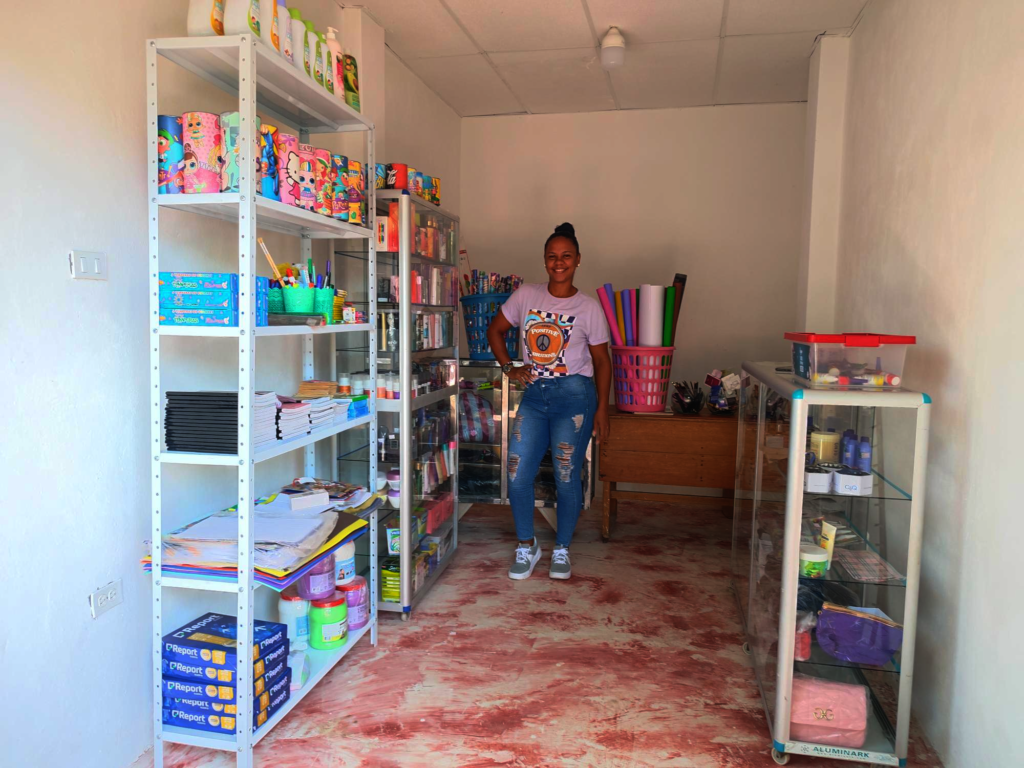 Links: