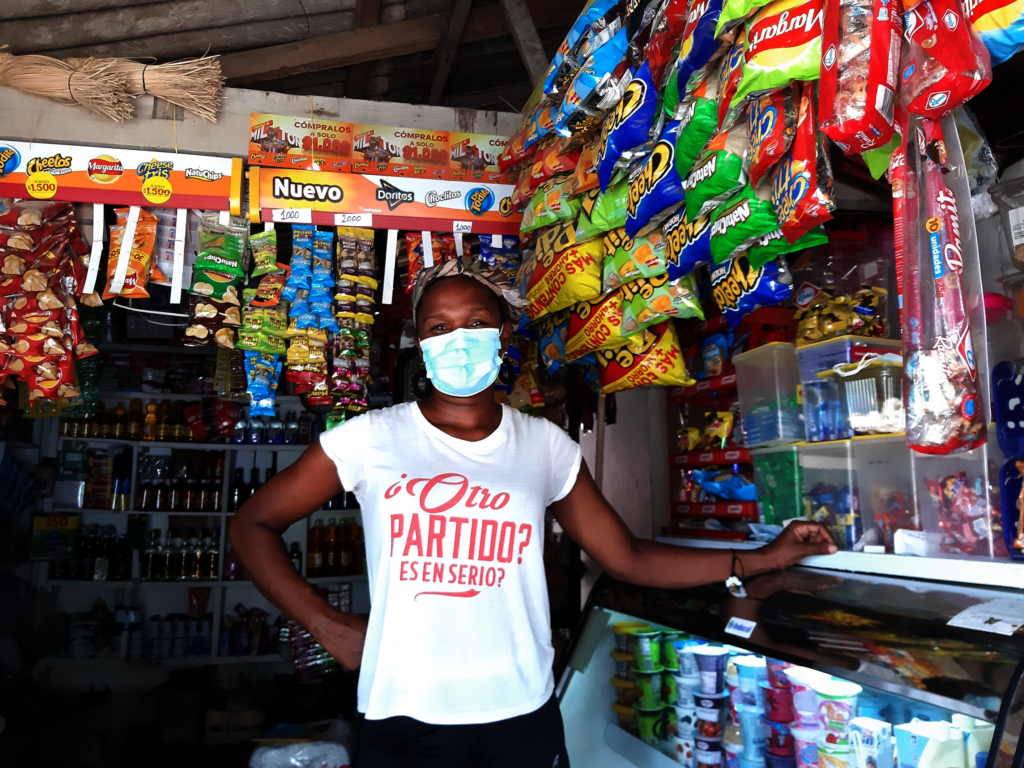 ¡2021 was a great challenge for the Baru Island entrepreneurs!
In January, February and March 2021, they began to adapt to a new way of living: "At that time, everyone just talked about biosecurity protocols, social distancing, hand disinfection and the use of face masks, to be able to do basic activities, such as coming to the store for bread", says Yoleida, one of the project's participants.
It was like living in an alternate reality. However, every business started to adapt and at the end of March and during April, there was hope again among the community. According to the local media, 29 hotels in the insular zone of Cartagena (including Baru) had reactivated and this immediately reflected in the local economy of the island.
Then, between May and June, the third peak of the pandemic was declared by the Colombian Ministry of Health, to reduce the speed and number of infections. This, without a doubt, was a small setback for the local businesses.
Fortunately in July, the long-awaited vaccine arrived to revive hope, and although at first there was a bit of resistance and many myths surrounding it, the community started believing in the vaccine's benefits.
According to the Cartagena District Health Administrative Department reports, in August 2021, 100% of the population over 18 years in Baru was vaccinated.
Between September and November, despite the threat of a fourth peak of infections, the reactivation was complete, so when December arrived, the island received hundreds of tourists, and business profits went from 10% to 30% and 40%.
Baru island entrepreneurs (example of strength and resilience) are confident that the local economy will be strengthened, as they all went back to work on their businesses.
Links: