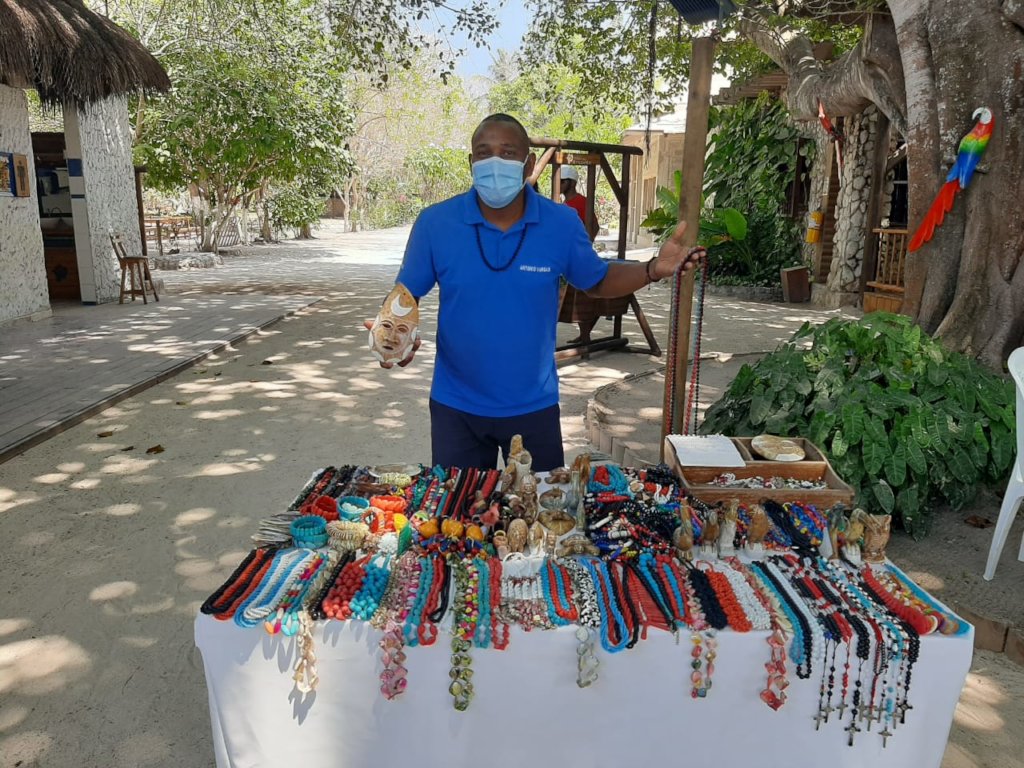 In March 2020, because of the global pandemic due to COVID-19, the entire tourism sector in Colombia, including islanders, suspended their activities and services.
Shops, hotels and restaurants were temporarily closed, affecting owners, employees and independent workers such as Antonio, an artisan by vocation, who for more than 15 years has sold his handicrafts inside the hotels of Baru.
"In December 2020, after 9 months of crisis and desperation, the hotels began to open and their owners called us again to start selling our products as before. But first, they trained us in biosafety protocols, and they gave us face masks and alcohol to disinfect our products and tables", says Antonio.
"At the end of December 2020 when I served my first client, it felt like me again; I felt as if my soul returned to my body and for a moment, it felt as if everything was just like before the pandemic. My family and I prayed a lot for this moment to come, we never lost faith and we knew that sooner rather than later, I would go back to work".
"Sales are still far from being the same, but every day is better and I am convinced that as long as we all follow the protocols, we can control the virus. Every day we take one more step to defeat it. Thanks to the arrival of vaccines in our country, in the name of God, from now on, everything will be better", points out Antonio.
Links: