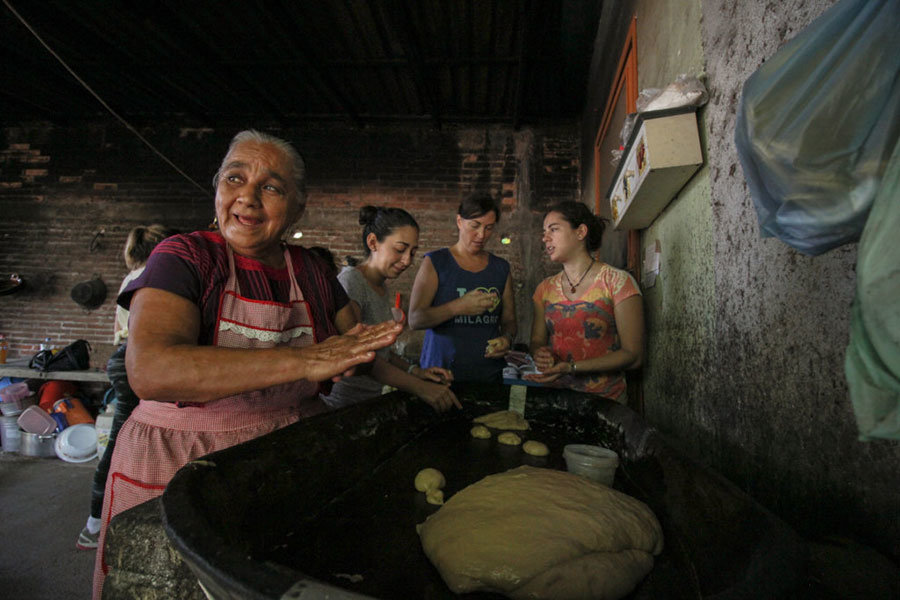 A year and a half ago, an 8.2-magnitude earthquake rocked Mexico and was followed just days later by a second, 7.1-magnitude quake. The devastation was widespread and the recovery is still ongoing—and donations like yours are making a difference.
This past October, GlobalGiving hosted our first class of Disaster Feedback Fellows, a group of ten leaders in disaster recovery who came to Washington, D.C. to attend and speak at the 2018 Feedback Summit, promote their disaster recovery projects to peers and funders, and to learn from other community response teams.
Take a look at what two of the Fellows are doing at organizations like Fondos Semillas to give women a voice in recovery and Cooperación Comunitaria to build back stronger and more resilient in Mexico!
Here's a look at the work being done by GlobalGiving partners with your support:
Manos Que Reconstruyen Oaxaca, A.C. is hosting workshops for local women affected by the earthquakes to safeguard local knowledge and crafts as well as generate more income for themselves and their families in order to rebuild their homes.
Construyendo Comunidades Integrales, A.C. is harnessing the power of volunteers to join with their construction workers to rebuild a kindergarten classroom destroyed during the earthquakes. The materials used (galvanized steel wire of high strength) will provide a long term safe space for the students. They are also helping rebuild the homes of the Torres and Nava Juarez families.
Fundación San Ignacio de Loyola, A.C. is hosting community workshops and restoring the homes of 20 families. They are including each family in the design of their home through "participative construction" guided by construction specialists.
Fundación Comunitaria Oaxaca, A.C. is working to provide holistic disaster recovery from the reconstruction of homes to psychosocial support; from establishing detection, prevention, and response techniques to strengthening the local economy through small businesses.
Pro Ayuda a La Mujer Origen, A.C. is promoting psycho-emotional support, facilitating the reconstruction of housing, promoting sustainable economic growth through local artisanal textiles and embroidery, strengthening social bonds through meeting spaces and community input, and promoting community resilience through response plans and risk mapping.
IsraAID is further developing their Safe School program in which they support public school communities by providing a holistic, participatory and educational Disaster Risk Reduction approach and tools.
Thank you again for your generous support of the continuing work of helping communities in Mexico recover and rebuild. We're looking forward to sharing more stories of progress with you in the coming months.
With gratitude,
Belén + the GlobalGiving Team