Project Report

| Aug 22, 2023
Update on our work in Ukraine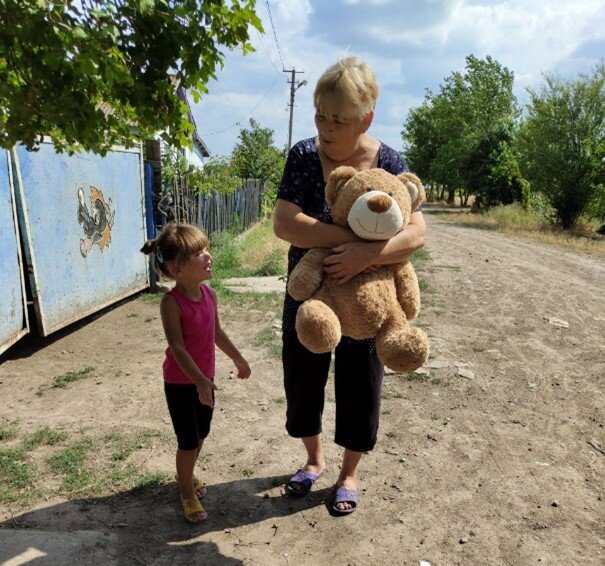 In just one week, Kidsave's Angels of Hope distributed 1,420 packages of food for families in need and provided 14 children with a much-needed field trip to the Balvone village, where they played games, swam in the river, and roasted corn. Our team also brought three large tanks of drinking water to Kobzartsi village, where residents are in desperate need of clean water. At the same time, part of the team has been picking up and delivering humanitarian aid from the Polish border.
One of our volunteers, Irina, who helps us deliver medicine to remote villages, shared some of the stories of the families we helped. "There is a family with two children in the village of Vasylky, Mykolaiv region. The children were born with underdeveloped fingers, creating challenges in their daily life. Tragically, the mother disappeared during the occupation, and their grandparents are doing their best to raise the children. We show our care and compassion by helping them with medicines, clothes, toys, and food."
"Another family from Vasylky village with 12 children and a father who lost his leg in a mine explosion during the occupation faced many difficulties. When our team of volunteer medics came to the village and examined the children, we found out that they all had infectious diseases and PTSD, reflecting the traumatic events they had experienced. We took care of their physical and psychological health, providing them with medicines, clothes, and access to a psychologist," said Irina.
Irina also shared, "A mother, her child, and grandmother from Liubomyrivka village were all trapped under the rubble of their house when it was destroyed during the occupation by an enemy armored vehicle. The husband desperately cleared the rubble to save his family. Our team is providing them with food, medicine, and psychological services. Kidsave is also providing the family with supplies to build a shed for temporary shelter, which is not only a step towards ensuring their physical comfort, but also gives them faith in the future and their ability to recover from the tragedy." These harrowing stories from just three families illustrate how your support of our efforts is making a real difference in the lives of Ukrainians, helping them overcome adversity and find hope during such difficult times.
Kidsave and our Angels of Hope continue to address the urgent needs of Ukrainian families while also providing our mission-driven work through Family and Corporate Mentoring to older children in institutional care. Saturday, August 12th, Kidsave's mentoring program invited more than 70 children, mentors, and business partners to celebrate its 5th anniversary connecting older youth and teens aging out of institutional care with caring adult mentors, workforce readiness training, and educational opportunities. The event was at a bear rescue shelter, and then later went to a park where we had a picnic and played fun games. The event was also an opportunity for potential mentors and mentees to get to know one another, and we hope for new matches to arise. Hosted by our program alums - the "Supermentors" - the celebration was a great success! The corporate mentors, business volunteers, and the children are already looking forward to the next event. We are grateful to provide a safe place for celebration during wartime.
Kidsave's commitment to the children of Ukraine began long before the war and will continue long after it ends. Support from donors like you makes all of this work possible – thank you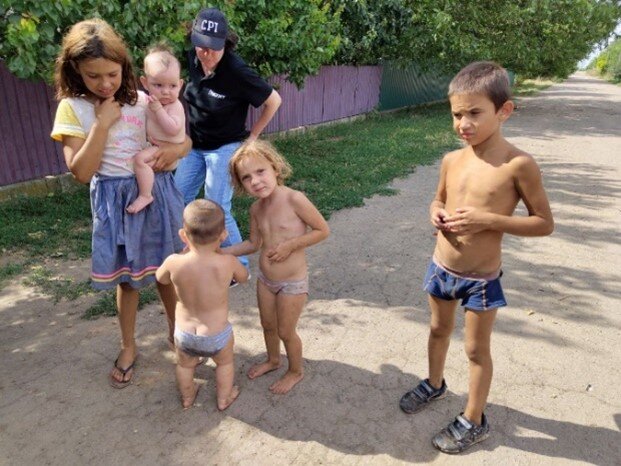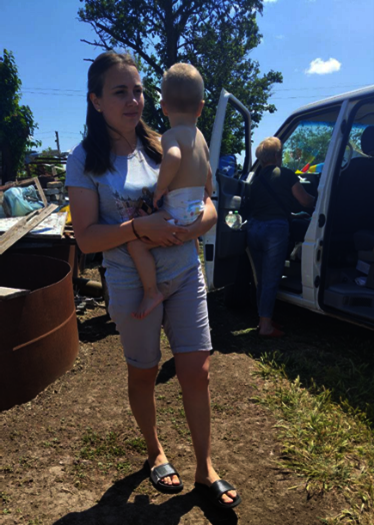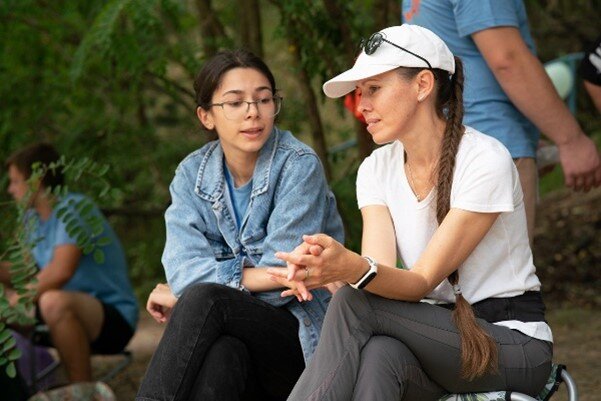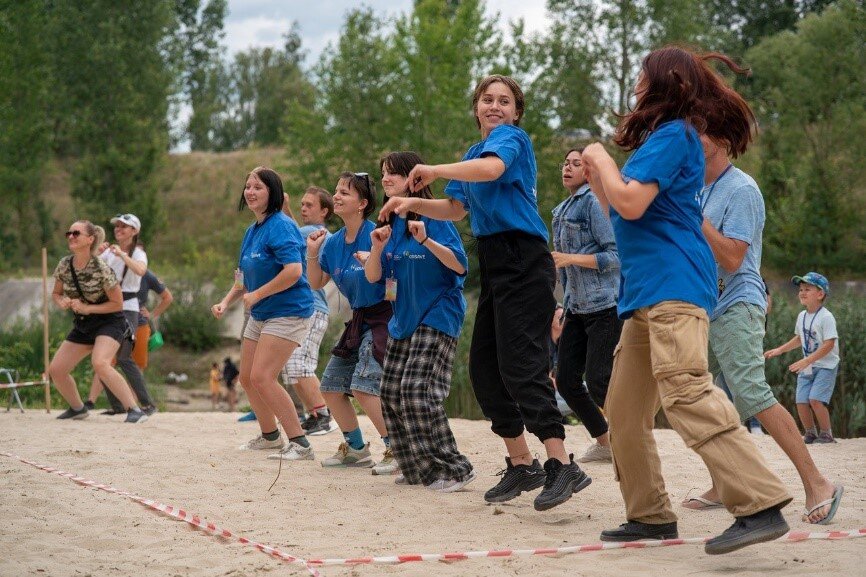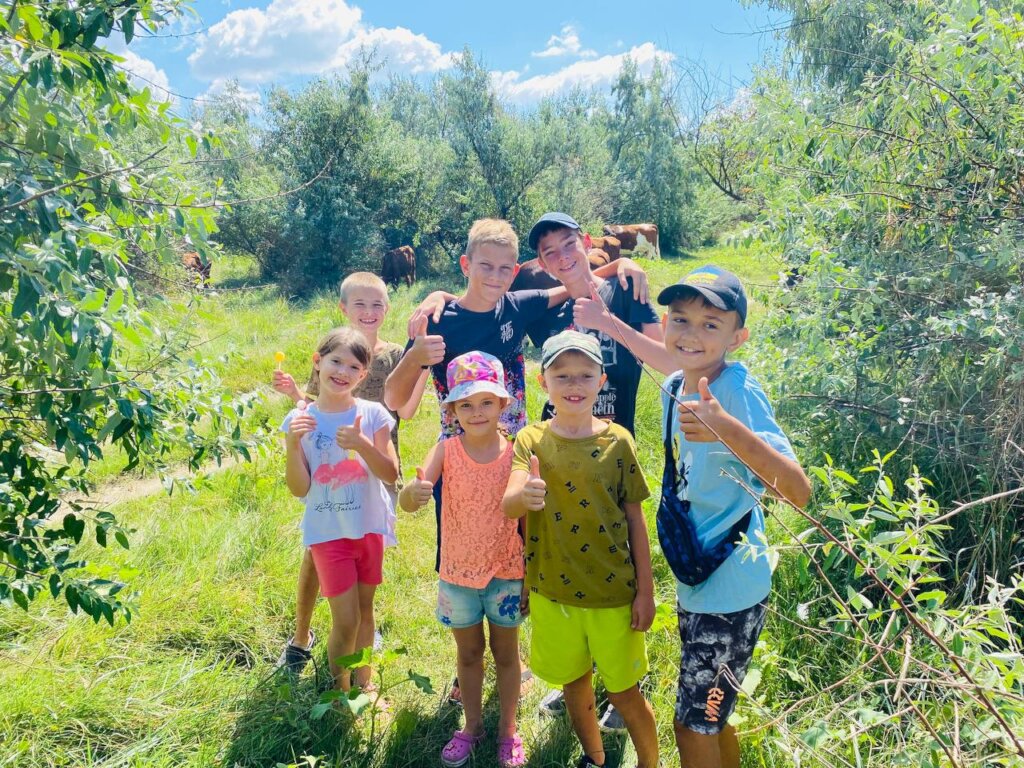 Links: