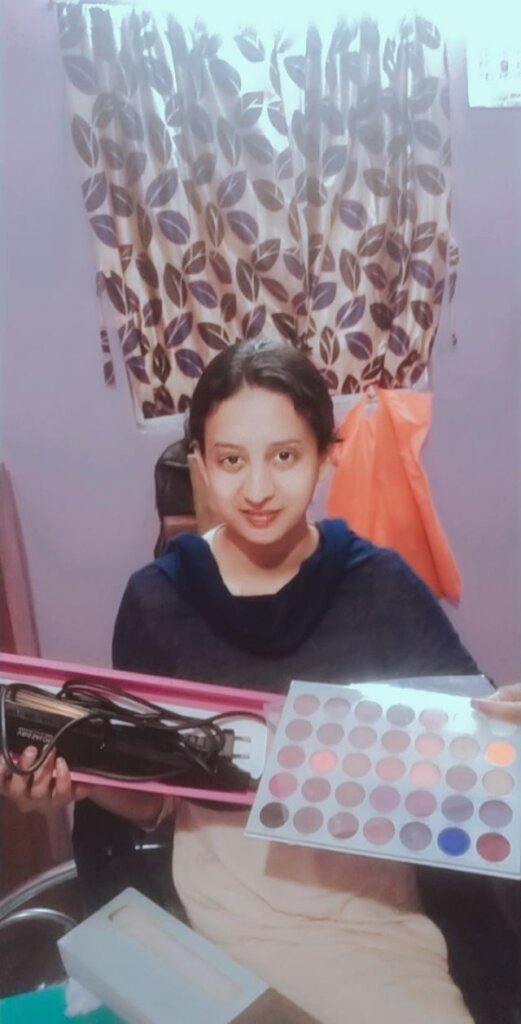 The typical life story of a girl born into a very poor family in Kolkata would tell how she drops out of school, marries at 18 and bears several children. Living in a single room or a makeshift shelter, she worries daily how she can feed her growing family. She is functionally illiterate so when things get desperate she turns to ragpicking or becoming a maidservant.
We work with girls who want to break this narrative and this cycle of poverty.
Raushan is 23. Her mother died when she was a child. She lives in a single room with her father, a tailor, and her brother and sister. Both siblings dropped out of school when their mother died and they are now on low wages as shop assistants. Raushan fought to stay in education and even went to college. When Tiljala SHED offered a 6 month vocational course in hair and beauty she jumped at the opportunity and has set up her own business as a beautician. She found she had a talent for make-up and hairdressing and is also a talented henna artist. She is in great demand for weddings.
Many girls do this kind of work, but it is not well paid. So Raushan decided to expand her business: she took a Rs20,000 loan (£200) from Tiljala SHED's Livelihood Programme and bought new equipment and products and has also started training other girls.
When she first started her income was around Rs6000 per month, but now she earns at least Rs20,000. She repaid the original loan very quickly and is now in the process of applying for a second loan so that she can expand her business further.
We are so proud of Raushan: she is a talented and determined girl who is an inspiration to other young women. We are also proud that we were able to provide her with the initial vocational skills and then the necessary investment to build her business.
Now - if she wants to - she can marry. She is financially independent.