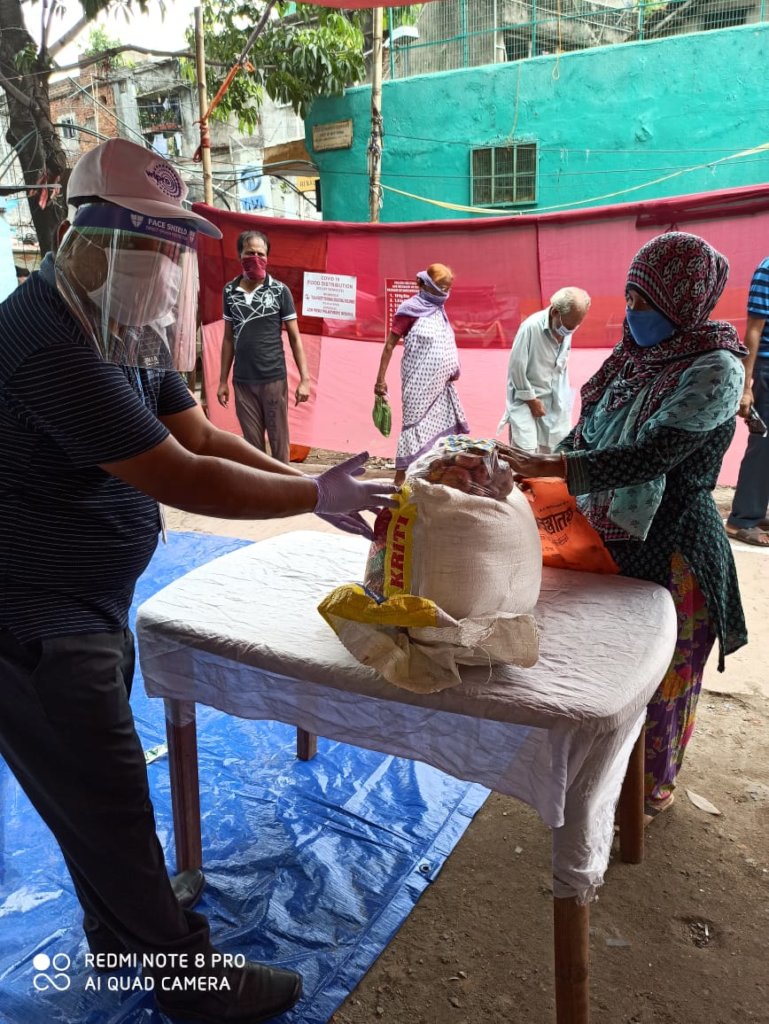 I last reported on this project on 24th March just as country after country around the world was going into lockdown, including India.
Overnight, India's informal economy was forced to a halt. The daily labourers, rickshaw drivers, street vendors, domestic helpers, beggars and ragpickers found themselves unable to earn the daily wage that fed themselves and their families. Starvation was only days away for many. Vast numbers of migrant workers lost their jobs in the city and headed home to their villages, many on foot as public transport stopped. The news media reported tragic tales of people collapsing and dying on marathon journeys.
Tiljala SHED's target beneficiaries are exactly such people. Swiftly Tiljala SHED's staff was reduced to the few who lived close enough to reach the target communities and an emergency office was set up in T SHED's Beauty Training Parlour. We could no longer run this livelihood programme but instead we needed to ensure all these beneficiaries and their families were well and able to eat.
Donations began to roll in from local philanthropic groups. Sacks of rice, lentils, flour, onions, biscuits, masks, gloves, hand sanitiser. We set up fundraising pages at GiveIndia and here on GlobalGiving. Support began to roll in and our amazing staff rolled up their sleeves and got to work. Since early April Tiljala SHED has distributed food aid to well over 30,000 people. The team is exhausted but they are doing an incredible job. Crowds of destitute people line to alley way beside the emergency office begging for help. Staff take names, distribute coupons, purchase vast quantities of supplies, package it for individual families and then distribute. All through the hottest time of year, through Ramadan and now through the monsoon.
And when this is all over, we need to regroup, and most importantly to get these families back in their feet they will desperately need the microloans from this project, so that they can start up their businesses again, buy stock, repair rickshaws etc.
Tiljala SHED itself is also going to need institutional support: our immediate crisis is the vehicle. Our 12 year old van is finally worn out. Without it we cannot bring the aid to people who still desperately need it, so please consider today a donation towards replacing the van. We also still badly need donations for emergency food relief
Thank you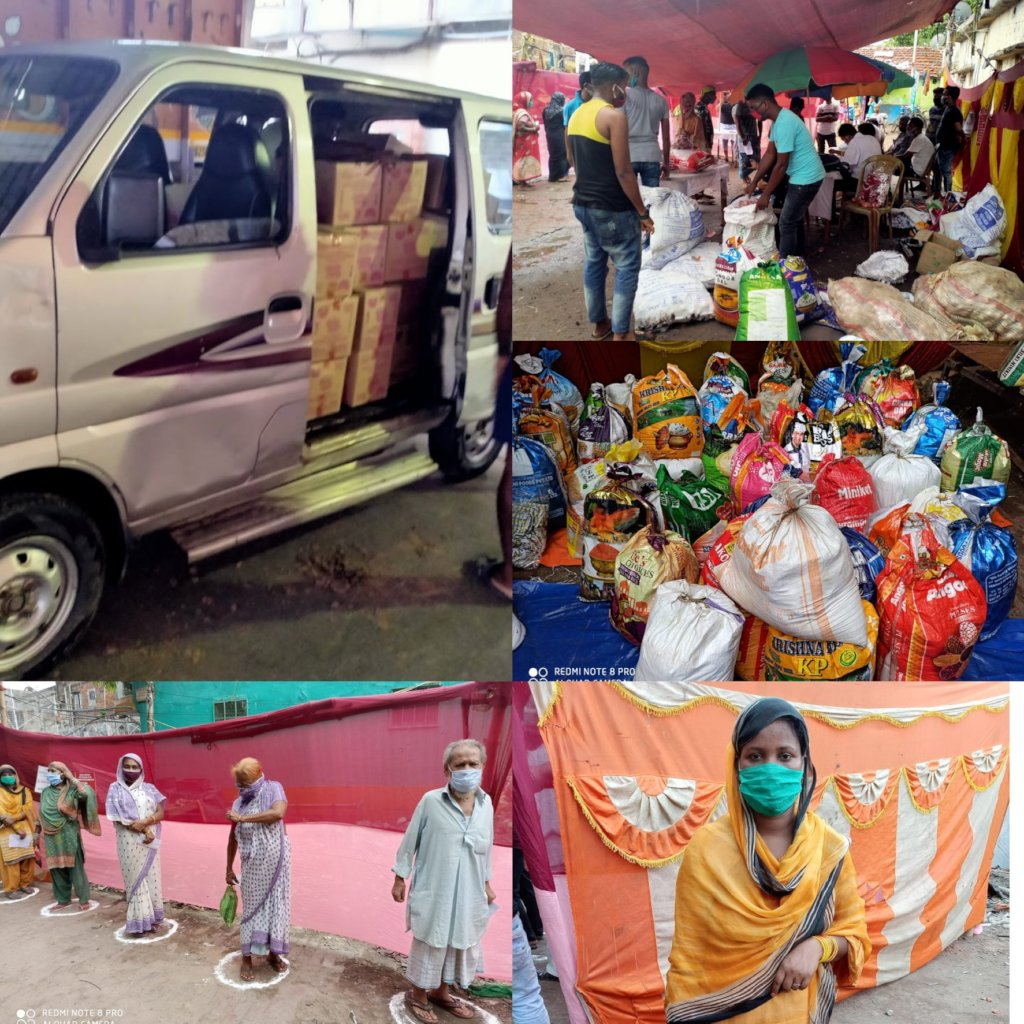 Links: