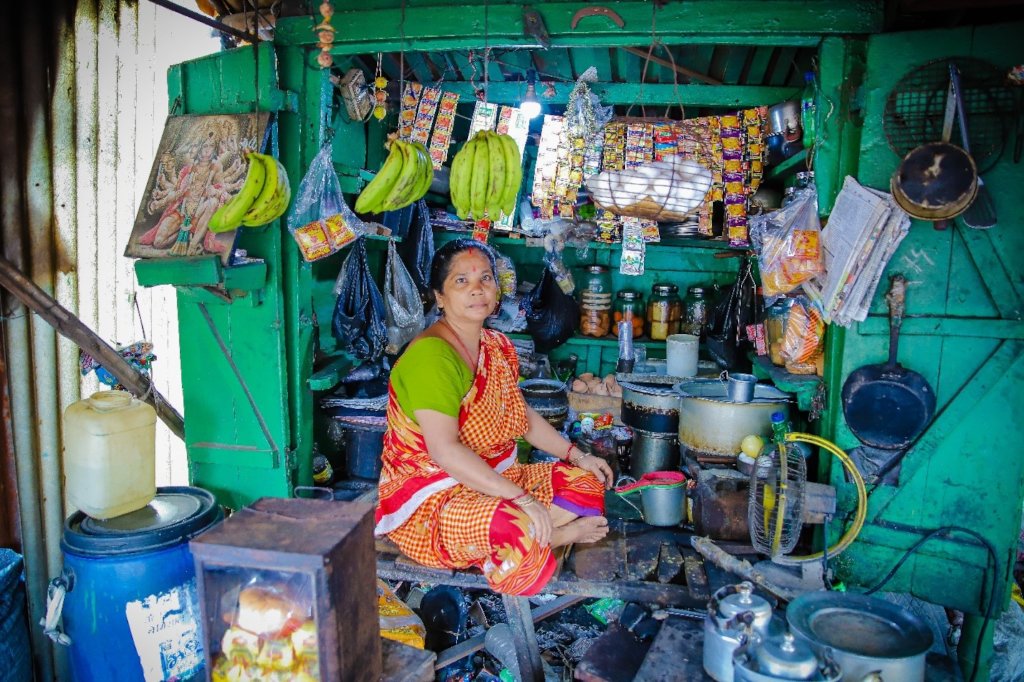 A case study from the field:
Purnima, 45 yrs old, was a rag picker in Topsia canal side settlement (Mazdoorpara). Life was difficult and full of struggle and hardship. She was involved in rag picking with her husband and used to earn an average of Rs.200-250 per day. ( $2.80 - $3.60 or £2.70 - £3.00 a day)
She has 2 daughters & 1 son. She took a loan of Rs.10,000/ initially to start a small tea stall where she used to sell tea and biscuits with her husband. She successfully repaid in 10 months without any delay. She earned the respect and also the chance of getting another loan. She took another loan of Rs.20,000/ and time she had extensive plan to expand her business. She introduced Paratha, Googni (popular traditional breakfast in India), along with fruits. Since her tea stall was close to bus stand, many of the bus and truck drivers came as her valuable customers. Tea and snacks was already giving her profit. She is repaying on time.
She is now earning an average of Rs.800 to 1000 per day. With the money she earns she admitted her daughter into a Nursing institution where she got her training as a nurse. She completed her training successfully and is now working with Flaming Hospital as a nurse and contributing to her family.
Since this very successful project began in April 2016, 371 small loans have been made to rag pickers and other destitute women. Of these 33 have been so successful that, like Purnima, they have been able to take out a second loan to expand their businesses further.
Over the entire project the repayment rate is 98.7%. This is a tribute not only to the beneficiaries themselves but also to Mita and the rest of the Tiljala SHED staff who are managing the project so well.
There are 100 women waiting to set up small businesses of their own. All we need to be able to help these 100 women is the funds to lend to them. Please consider a special donation this holiday season. £200 would help a woman like Purnima set up a small business and enable her to keep her children in education. It is almost unheard of for a rag picker family to be able to send a child to college. A small loan helps a family to help itself and to transform its future.
Wishing you a very happy holiday season
From all the staff and beneficiaries at Tiljala SHED