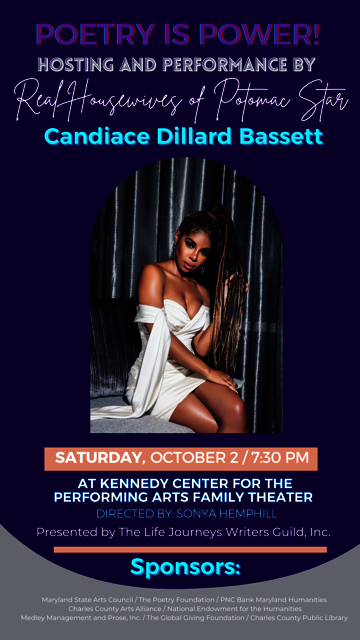 Dear Givers and Lovers of the Literary Arts,
Our Life Journeys Writing and Mentoring Project is funded, in part, by generous donations to our GlobalGiving Online Crowdfunding Campaigns: 1. beginning with our inaugural Accelerator campaign (June 2020), 2. our GivingTuesday campaigns of December 2020 and November 2021, and 3. the ongoing gifts of generous souls like you—even throughout the COVID-19 Global Pandemic, sadly now heading into 2022! You have empowered us to utilize the precious and effective tool of writing to engage all those who want and need to enhance their voice and validation and join in our monthly virtual workshops to relieve stress, isolation, and more. The funds received kept our presence on social media and maintained our website to continue to build our outreach in multiple communities in various regions throughout the United States. We were able to supplement writers monetarily, hire our Administrative Coordinator, maintain our valued workshop facilitators, who also mentored those who wished to creatively self-express themselves.
The LJWG gave back to its home state, Maryland. In the latter part of 2021, and early 2022, LJWG donated to Maryland Humanities, Life Inc. (an organization that serves the disabled community), The Center for Abused Persons, WETA/PBS, Two Educational Grants given by the American Library Association and Families in Recovery (in-kind). Via our writer's coaching/editing and financial support, LJWG has gotten two writers to the finish line of authorship. And we are on track to do more.
On October 2, 2021, our last Big Quarterly of the year, we produced Life Journeys Writers Guild Presents Poetry is Power at The Kennedy Center for the Performing Arts in its Family Theater. It was an in-person event, featuring celebrity guest host and vocalist Ms. Candiace Dillard of The Real Housewives of Potomac. Even during the COVID-19 Global Pandemic, it played to a nearly sold-out crowd. Our poetry and prose performers spent the year prior working on their literary works by attending our Life Journeys Writing and Mentoring Project. That's how their talent came into our awareness. Our GlobalGiving donations also helped us provide stipends to participating musicians, dancers, poets, and prose artists/actors and supply whatever it took to make the production happen. We entertained and made solid social commentary to create a better world! Poetry is Power; its unique post-production is streaming now on https://poetryispower.link/support
Our latest news: LJWG's 15th Annual Season Opener/Big Quarterly takes place Saturday, February 12, 2022. During this virtual event, our guest speaker, coming to us from London, England, is Bestselling Author and Disney Producer Kwame Alexander. In celebration of his valued appearance to inspire and inform other writers, he has partnered with us to donate 200 of his children's book titles, purchased from Black-owned booksellers, to schools in need throughout Maryland, USA. We can't wait!
Kindly, I hope you will spread the good word on the wealth of writing, how we're working hard to make a difference, and that even a modest monthly gift such as $10 (tax-deductible) can make all the difference—in our outreach and work!
All in all, we are very grateful! Thank you,
Yvonne J. Medley, Founder
***The Life Journeys Writers Club, Inc. (our DBA is Life Journeys Writers Guild) is a 501(c)(3) nonprofit charitable organization celebrating fifteen years, serving those passionate about the Literary Arts and making a difference in the world around us. The LJWG serves as an economic and empowerment bridge of access to the Literary Arts and its therapeutic benefits through Literary Therapy. www.lifejourneyswritersguild.org 240.427.LJWG (5594)
*** DONORS, a copy of Life Journeys Writers Club's current financial statement is available by writing LJWC, 1282 Smallwood Drive, W., Suite 107, Waldorf, MD 20603 or calling (240) 427-LJWG (5594). Documents and information submitted under the Maryland Solicitations Act are also available, for the cost of postage and copies, from the Maryland Secretary of State, State House, Annapolis MD 21401, (410) 974-5534.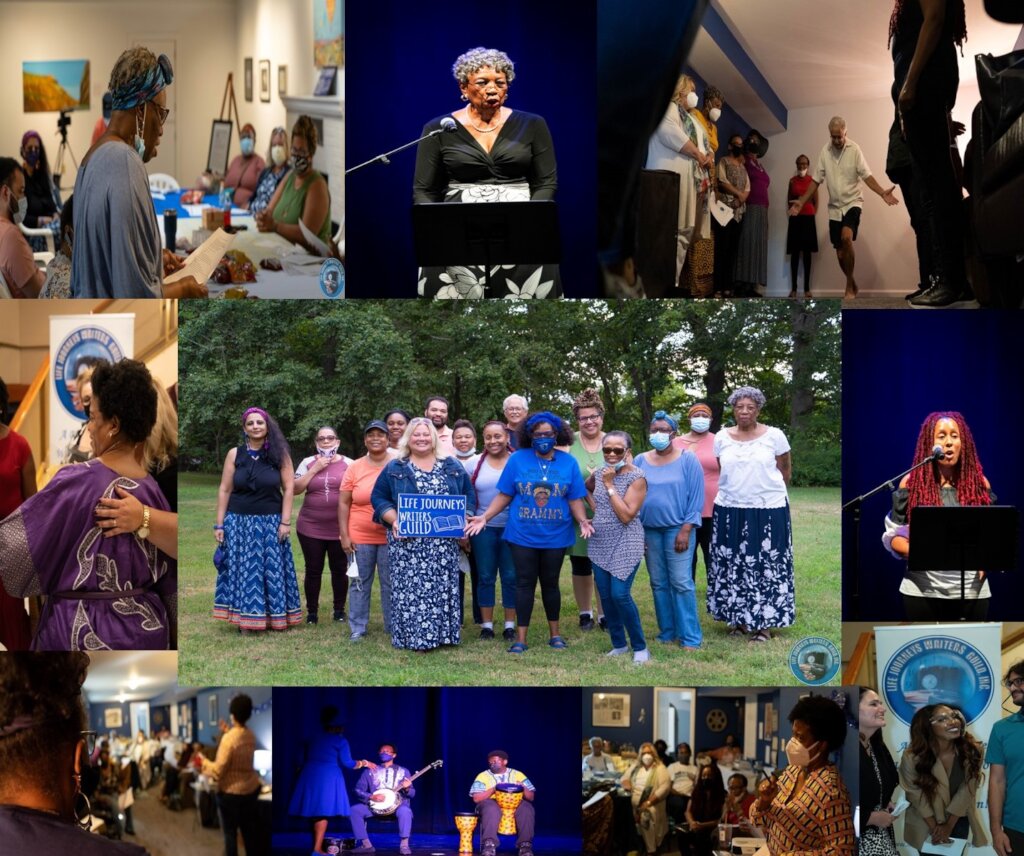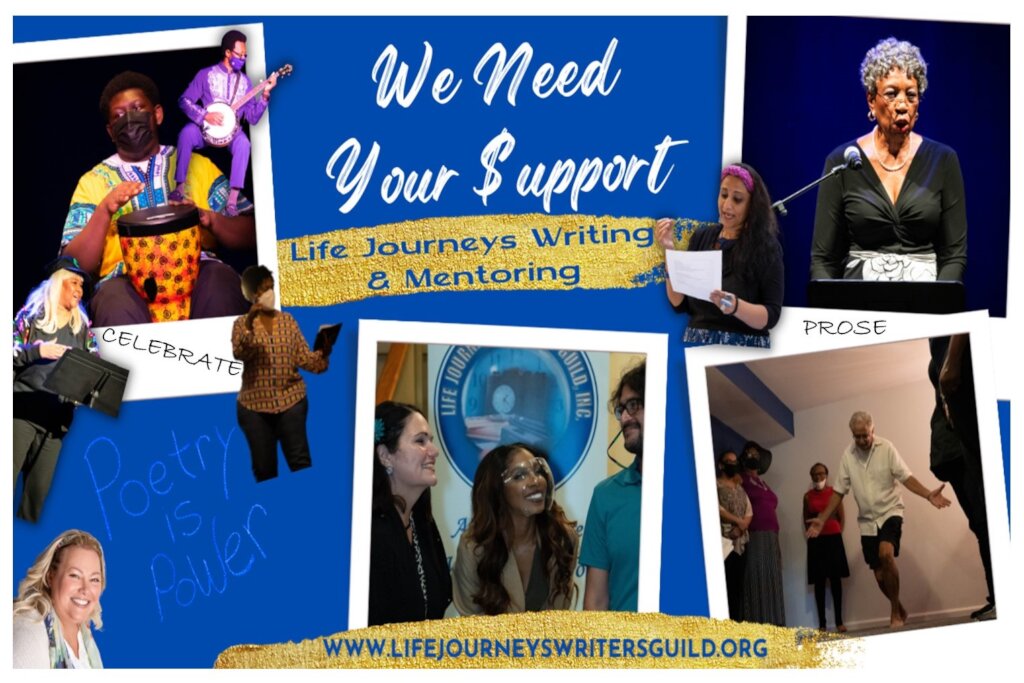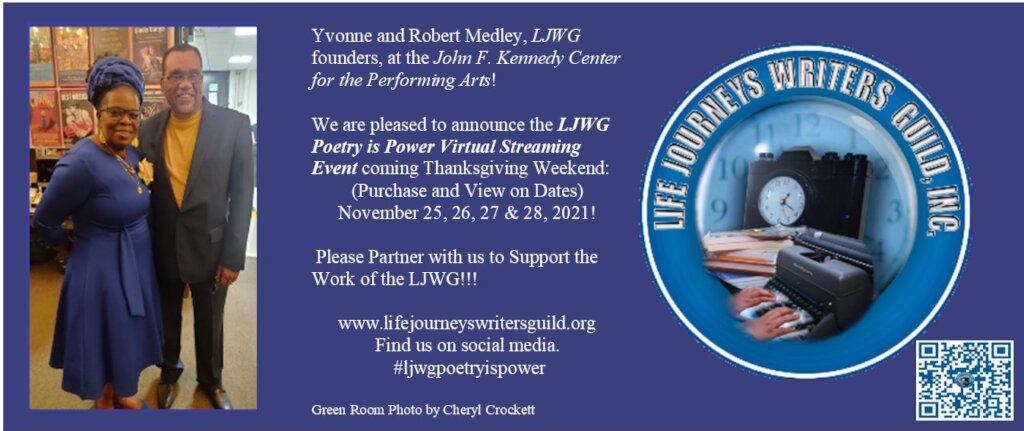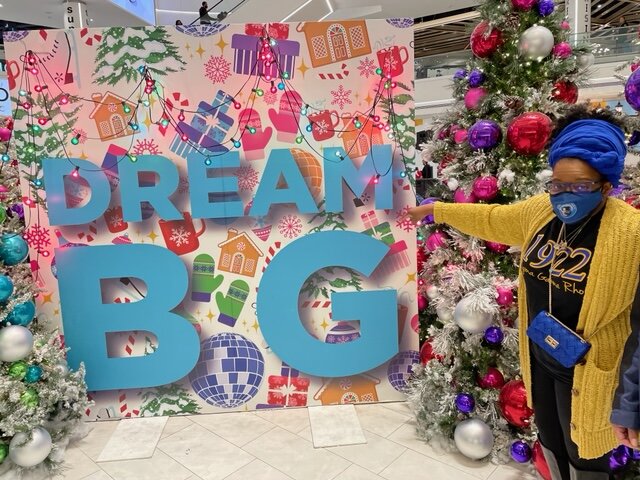 Links: