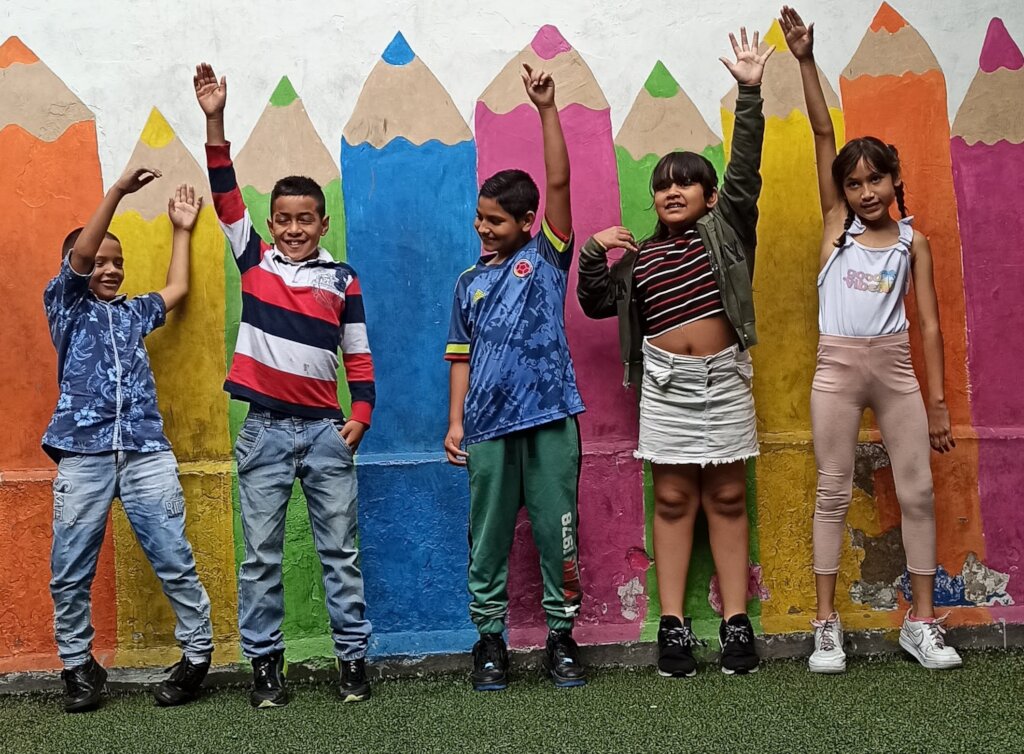 Your help is the engine for new ways to improve the lives of more than 300 vulnerable children per year and thus manage to transform a society. Education is the key. Thank you for making it possible.
In 2022, we received about 38,000 dollars in donations in GlobalGiving in different projects, and we invested more than 660,000 dollars in total in the well-being of our children, who contributed to the education of 330 vulnerable children, to food, clothing, recreation, health and everything they needed during the year to transform their lives.
Education is a process that goes beyond teaching science or mathematics, it is the responsibility of generating confidence in children so that they can find their abilities and talents and can grow as people.
The new generations have developed new skills and do not easily accept traditional learning systems. they are constantly updated, they live connected; they are interactive and quick in the use of technology. The learning model that works is through technological networks, they learn collaboratively, they do not expect master classes but rather open conversations that allow them to develop in community the skills they need to survive in a global world. With pedagogical strategies we seek permanent motivation in our children.
We want our beneficiary children to have notebooks and complete school supplies for their study this new school year. We are sure that with your help we will get closer to that SOCIAL CHANGE that is achieved through EDUCATION.
HELP US BUY MATERIALS FOR POOR CHILDREN IN COLOMBIA
Around 1000 notebooks for more than 200 children.
Pencils, colors, markers, scissors, colbon, rules, plasticine and other elements for the development of activities
More than 200 Blocks, cardboard and paper
Textbooks for different subjects
Implements or spare parts for computer rooms
Backpacks and cartridges.
Other stationery implements that complement education.
"THANK YOU FOR JOINING THIS CAUSE AND HELPING BUILD NEW WAYS FOR CHILDREN"