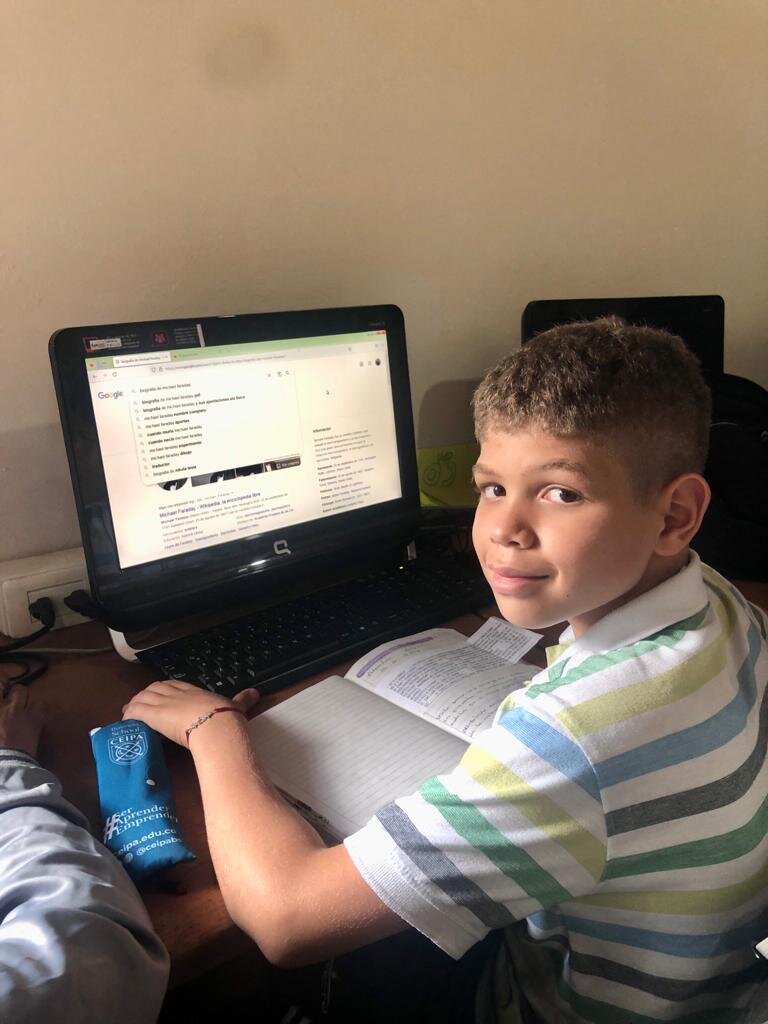 Throughout my childhood I felt alone and suffered abuse, but in SUPERARSE I found love, EDUCATION, friends and the inspiration to change my life.
I'm Andy, I was born in Medellín - COLOMBIA in 1995 without family. At 2 years old I was declared adoptable.
I went through several foster homes, where I suffered from bullying, hunger, and I learned the prohibitions for everything, I became a very rebellious child.
At the age of 14, he entered the SUPERARSE boarding school. It was the best stage, the teachers were kind, the treatment was humane and fair, I lived enriching and happy experiences, I could learn, watch movies, read books and play, I could be a child. I fondly remember that the ladies in the kitchen treated me with love and respect. In Superarse, I had a friend, we were almost brothers. But he was adopted by a family in the US and left.
I was still very rebellious and one day a teacher advised me and told me: "Andy, your future only depends on you". These words made me change, I became kind and respectful.
At the age of 17, thanks to SUPERARSE, I first studied Architectural Delineation and learned English. I was able to work and start to change my life
Now I study Space Design and Management at a private University in Medellín. I have bigger projections for the future
My story, although full of pain in childhood, managed to be positively transformed thanks to the SUPERARSE, which through its projects and programs helps many children and young people to study, have a family or support network, and fulfill our dreams.
With EDUCATION the lives of thousands of children and their future can be transformed. YOU CAN HELP THEM!
DONATE THIS NOVEMBER 29 ON GIVINGTUESDAY.