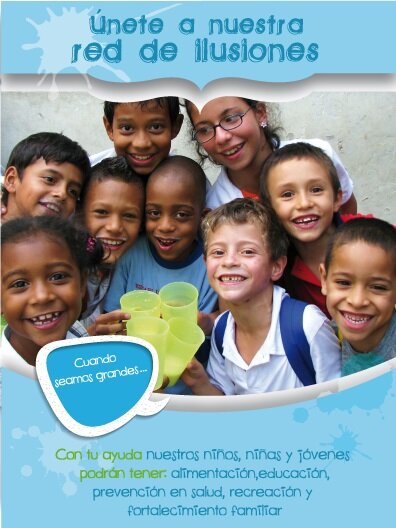 Your help in GLOBALGIVING can save the life of a child!
In Colombia, more than 40% of children suffer mistreatment, abuse or abandonment, of these, 70% of cases of sexual violence occur within the home.
For this reason, for 52 years, SUPERARSE has been serving children who have suffered violations, offering them opportunities to transform their lives, protection and prevention of their rights.
Through a foster home, we serve 50 children between the ages of 8 and 18, for whom we cover all their needs such as housing, food, education, clothing and recreation.
We also provide day care to 100 boys and girls, whom we support half a day with food, school and psychological support for them and their families, thus avoiding risks of rights violations.
In the support program for young people, "Autonomous Life", we accompany more than 70 young people, through counseling and professional guidance focused on their technical, technological and professional training, in order to promote comprehensive development and autonomy as a central axis. for their lives.
¡CONTRIBUTE TODAY AND TRANSFORM A LIFE!