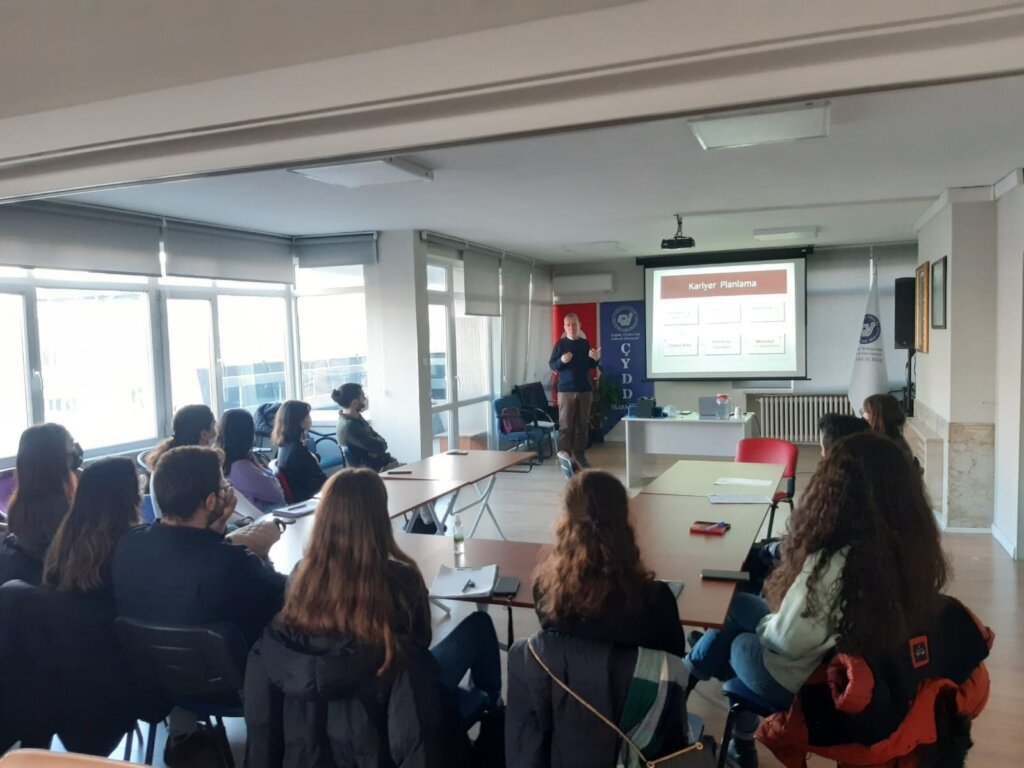 Dear donor,
Starting in January, several seminars and "Awareness meetings among mentis" were organized by CYDD Project team
Journalist-writer Demet Cengiz was the guest of our first meeting in February. Our guest talked about her journalism, writing and forestry careers and about what she learned from important people she met as a journalist.
The second meeting held in March was about "Mentoring in the Digital World". Our guest was EMCC Turkey (European Guidance and Coaching Association) Social Responsibility Projects team leader and Google certified mentor Banu Aykn Köylüer.
A special 8 week program "First Step to My Career" was designed for 3rd and 4th grade mentiis and volunteers from GE Turkey Women's Network team are giving the seminars. Subjects are Inspiring Women-Guest speaker, Effective CV Creation, Developing Interview Skills, Motivation, Working OutLoud (WOL) workshop, Personal Branding, Networking.
Various CYDD branches taking part in mentorship project are also organizing educational seminars for the students of their branch:
Mersin CYDD : Job Search skills training
Ankara CYDD: Career planning and CV preparation
Eskisehir CYDD : Time management training
Merter CYDD: Career days talks " effective communication" "interview techniques" "speeches to listen" "first step in the career path- an effective CV"
Seminars will be continued in April and May and you can read about them in our next report.
Thank you for supporting our university students with your donations.
Kind regards,