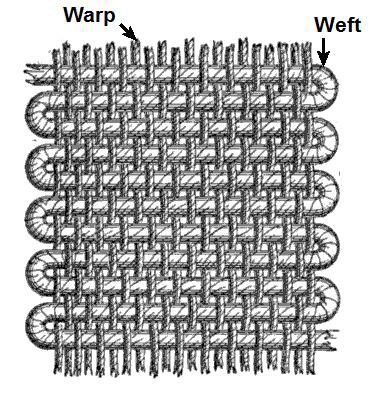 It is not the easiest analogy but learning the words for the parts woven together of Warp and Weft, it occurred to us that this is very much what our experience with KIWL (Knights In White Lycra) has been for our second year in a row.
They are the Weft and the Warp are all the groups, people, families, sponsors, and efforts they weave together in sponsorship of us. This is what has made the NPO a much stronger fabric. All the getting fit and giving back took so many shapes and forms this year in an extraordinary environment one can only say…THANK YOU!
2020 was a year that almost escapes words to describe it. If questions have inherent answers and problems have possible solutions, 2020 put them all to the test. We have to not only commend but stand up and applause every single rider and donor who stuck with us in 2020 when it very easily could have been acceptable to give up.
There was so much stacked against everyone but we collectively pivoted with the news and updates thrown at us and despite everything became more creative and more innovative and outpaced the previous year's donations in partnership with KIWL than the previous year which seemed like an oasis in comparison at over 15,000,000 JPY.
Everyone trained and optimistically prepared for one date and then postponed to another and finally accomplished 500km over the month of October through thousands of miles and kilometers were covered in preparation and dedicated rides like Andy Abbey's length of Japan and Soma Youm's reaching 500km and 5,000m almost in one day.
It is impossible to appreciate the dedication and determination in preparing for this charity ride unless one is lucky enough to be among their team members cheering them on up and down the hills across the beautiful countryside.
This week we saw the "Coming of Age" ceremony celebrated in Japan as the young adults who turned 20 years old joined the majority. Many young ladies dressed in the traditional kimonos while young men wore suits.
As we go into the 3rd year of our 5 year plan is that this year is to be focused on Access; Resources, Connectivity, and Networking.
While the children in the homes did not have much say in the way they came into this world or the families into which they were born, they can have a say in how their lives end up. We, at YouMeWe, see this as our mission.
Life plans help people think about how they want their lives to end up. By having a plan, at any age, helps everyone even if they go off course for a short while. It is that plan that you can come back to. At YouMeWe we are evolving from the analogy of offering ornaments for a Christmas Tree when a child has never seen a decorated tree. Through Life Plans, Life Connection, Money Connection,Career Assessments, and SMART Goal planning, then we can offer the kids the skills sets they will need to focus on in order to be successful in their futures.
This is where the volunteers and donors are the most important. Not only providing the funding as we do this but also to act as mentors and coaches to the kids as well as becoming that extended network for the children as grown adults. The children are not the problems, it is their family of origin which is where they come from but their family of destination which holds the answers and where they are headed with our help.
What the children in the homes need more than anything is that human connection. The effort and reminder that their lives matter and are worth investing in.
**************************************************************************
In example, NICOLE BMW:
If you have been in Japan long enough and on the road, inevitably you are either driving a car from Nicole Group of Companies or looking at one at a stoplight with envy. You can peak at its website https://www.nicole.co.jp/ of building over 40 years to be the company synonymous with high-quality services for high-performance automobiles.
The CEO, Mr. Nico Roehreke has also built a culture in the company which is seen through all of the team members' support. YouMeWe NPO was introduced through KIWL in 2018 and in our first meeting, it was explained that in the past they had hired a candidate who had aged out of the children's homes in Japan. That they were not against the idea of interviewing candidates who are seeking employment. That knowing the children as young as possible, possibly through an internship is the best recipe as the bond between the company and mentorship can start at an early age so that when they are old enough to move out on their own and seek full-time employment, it is a much easier adjustment.
This, at the time, gave us a lot of reassurance and vision that the path we were on was the right one. We have stayed in touch with Nicole Group of Companies and are happy to announce that another candidate was accepted and will start working with the company on April 1, 2021.
We are not only thankful in the opportunity offered by Nicole as well as the team's gracious way of interviewing but also the example in the business community.
In a country like Japan which has more people over the age of 65 per capita and less under the age of 15 years old per capita, more and more companies will be seeking new candidates.
We believe that 97% of the young adults available for hire last year received an offer. If your company is willing to make offers to young adults who are leaving children institutional care, please reach out to us. We have set up a recruitment arm with the brand EMPOWER www.empower-intl.com which is training children who have aged out of the homes to run the company but also act as a recruitment agency for the over 1,600 children turning 18 years old each year.
**************************************************************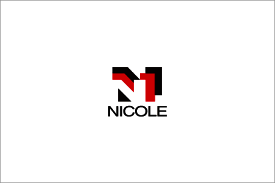 Links: