Project Report

| Sep 16, 2020
An Story Behind Every Picture......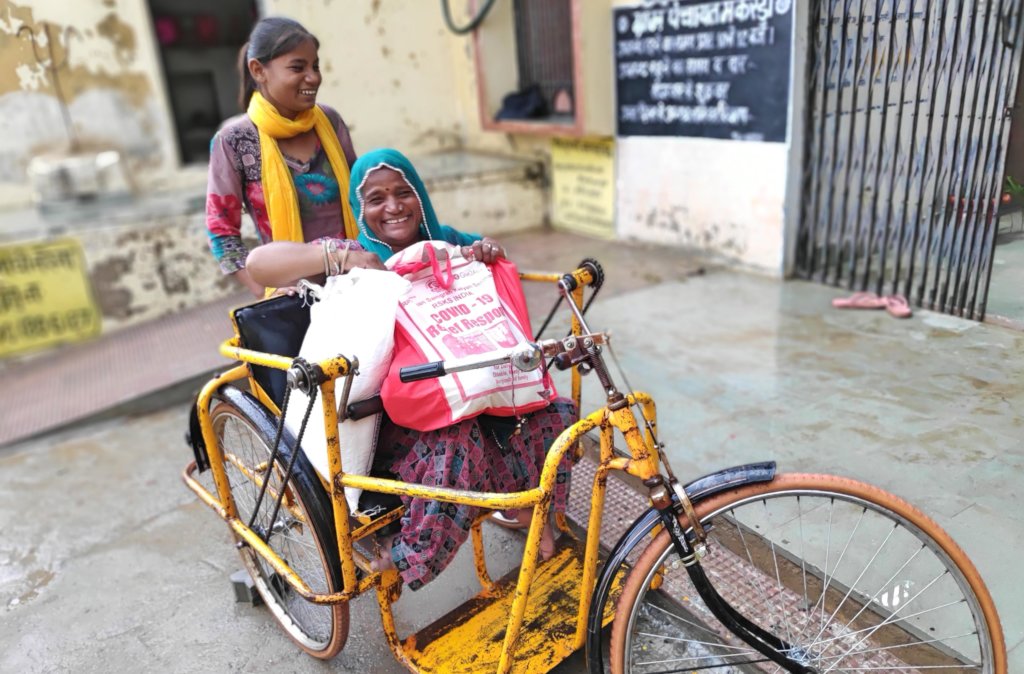 Dear Friend's Namaste!

Hope you & your family Safe & Healthy......
RSKS INDIA is working for COVID-19 Humanitarian Relief and is always taking new steps for that. From time to time we see the impact stories from ground by our feedback forms. One of these real stories is shared in this report.

An Impact: Meet with Beneficiary Romila.....
38 - year-old Romila (Name Changed) living in village Makrera is a disabled woman. Romila is having polio since birth. She is dependent on the family for her all work. Romila is a married woman and lives with her husband and three girls in a hut. The financial condition of the family is very pathetic. Husband goes to wages and from his earning house expenses are met. At the time of lock down, he faced a lot of problems due to unemployment. wages was completely closed and then shortage of ration became a problem in the house. Once a time came when Romila and her family could not even get food for two times. Some village people helped but after some time that they also gave up.

During this time, Romila was also selected under the category of handicapped under Covid-19 Relief program run by RSKS. Romila was given flour, rice, pulses, various spices, sugar, soap, oil, salt etc. 20 K.G. of ration material. Romila and her family were very happy as Romila and her family were in need of ration. Along with the ration kit, Romila was also given a hygiene kit which included masks, sanitizers, handkerchiefs etc. hygiene material by which she was able to protect herself and her family from the Covid-19 pandemic.

Today Romila is very happy because now her family's food security has been ensured and her 3-week ration is available. Romila herself wants to make employment so that she can also support the household expenses. Through the hygiene kit received by the RSKS, she was able to keep herself and her family safe from covid-19. Romila and her family thanks donors like you wholeheartedly as because of them only her food security is ensured right now.
Stunning Photo To Give You Hope In 2020!!

We are sharing with great pleasure that RSKS India won runner up award in the #Equality Category of GlobalGiving Photo Contest 2020. We're thrilled to announce that out of more than 550 submissions, our photo was selected as one of the top finishers.

The entire Rajasthan Samgrah Kalyan Sansthan RSKS INDIA team is grateful to all of you as because of your vote, our photo entry has gained valuable support. Many thanks to the honorable jury and GG team. Learn more. https://www.globalgiving.org/learn/stunning-nonprofit-photos
Humble Appeal !!

We are so glad to inform you that like every year, GlobalGiving Foundation is going to organise September Little By Little By Little Match Campaign!!

Don't Forget - If you are willing to continue your valuable contribution for COVID-19 RELIEF, Women and Girl Empowerment, Education, Donate for "RSKS India" During the week of September 14, 2020, to September 18, 2020. as GlobalGiving will match 50% of donations up to $50. We politely Request you to Donate soon this "Little By Little By Little Match".

Your share and contribution is significant for us and the Project link is open to support.

Covid-19 Humanitarian Relief in India
https://www.globalgiving.org/projects/relief-to-coronavirus-affected-families/

We hope, we will be more better than today, Thank you all once again.

Many thanks again for your support!!

Follow us on www.facebook.com/rsksindia for Regular Updates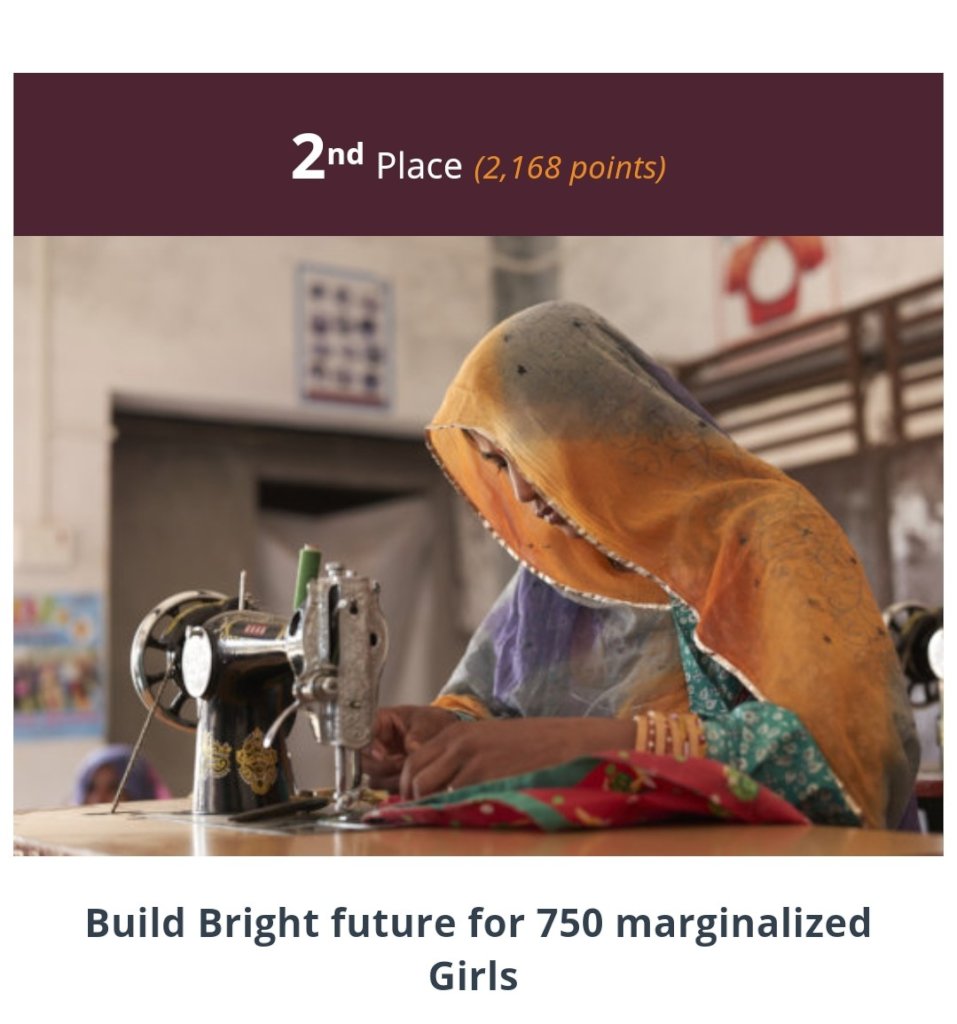 Links: