Project Report

| Nov 8, 2023
Self Help Groups and their Children! Your Impact!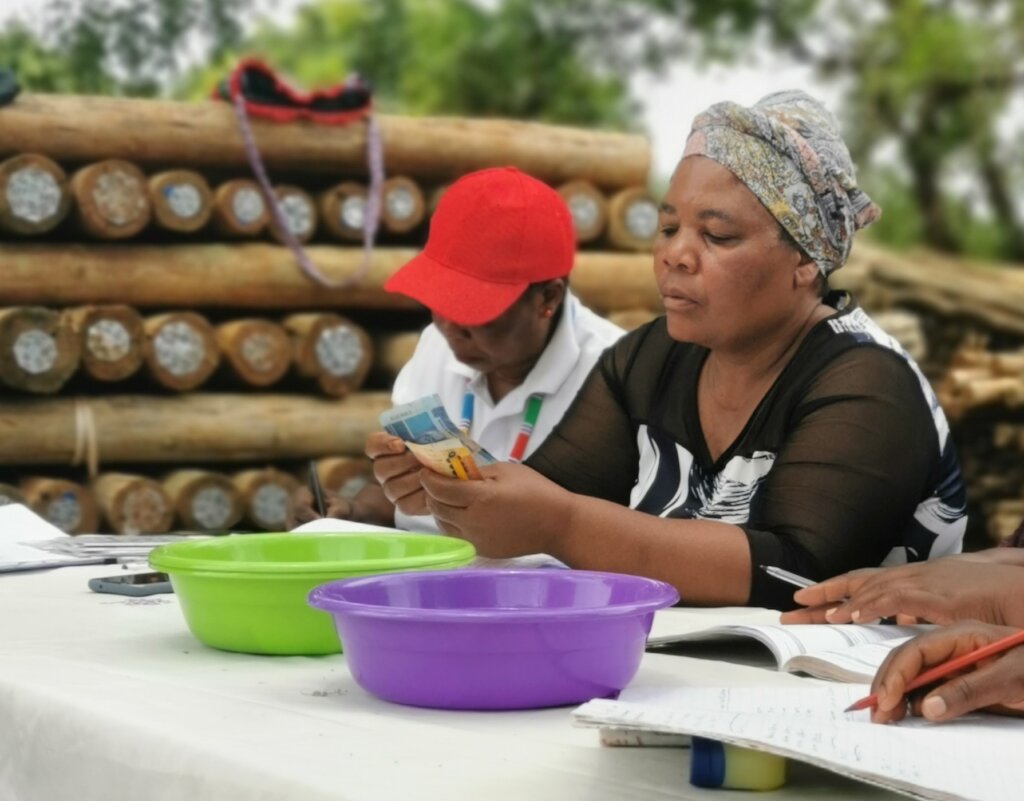 Avuxeni, Minjani? Umfekile Minjane! (Hello, how are you? I am well!)
Yesterday I had the privilege of going out to visit the Cluster Level Association (CLA) meeting, and a Self Help Group (SHG) in action. WOW how amazing it was on so many levels.
Firstly, in the CLA meeting I witnessed 20 women coming together representing their SHG's and sharing what each SHG had achieved and the issues they had resolved and others they were still confronting. It was amazing to watch these ladies with such passion share with excitement about the advances they had made.
I also heard from the different portfolios within the groups the actions that had been taken to resolve community level issues that were identified by the groups that needed to be addressed. There were 7 different portfolios, all of which related to community development and Asset Based Community Development. For example, the are 3 portfolio's related to replication and creation of new SHG's independent of KTD196! That means the ladies are mobilizing new groups, empowering them, and training them to level 3 of a 10 level curriculum. This is awesome.
One of the committee's roles was to address the decaying water infrastructure which I have reported on two weeks ago. This week I heard the group are stepping up their campaign with the District Municipality and representatives have a meeting directly with the manager.
It is just so exciting seeing these ladies plan interventions, and carry out these plans. Imagine, women who are the poorest of the poor, disenfranchised, with no marketable skills, education or opportunities, realising their power, and taking the fight to government to demand services in an informed and assertive manner. Ladies who have been down trodden, dismissed and undermined all their lives, through SHG have found their voices and are realising their needs! That is possible because of your support.
Next, I went to a SHG group that had been in action for 12months. I heard the ladies share some of their stories. One lady stated:
"Before SHG I was dying because of the Machonessa's, I would take a loan with one to pay off the other! I was in so much debt, I was drowning. I was dragged by a friend to SHG, now 1year later, I don't owe any money! I have bought school uniform for my kids, they look like every other child now. They are not different. We eat better, I can buy better food, more nutritious food not just bread and pap. I have a small business selling tomatoes, jams, banana and mango's but I have plans to expand. I will grow my business, buy blankets for winter so we will no longer be cold at night. I want to expand my home and seal it properly so it no longer leaks during the rainy season. I now have hope." June (mother of 3)
SHG has been life changing, to see the smiles on their faces, to hear the success stories and to see the confidence is just wonderful. All of this has been possible because of your support. You are essential to these ladies' success and the knock on impact on their children!
Currently, KTD196 is impacting 3,859 children in life changing ways through your support, even more if you factor in the influence these children have on their peers. That is huge, 2024 looks so much brighter through you, THANK YOU so much for being part of the solution that is changing lives, families and communities.
Blessings to you.
Louise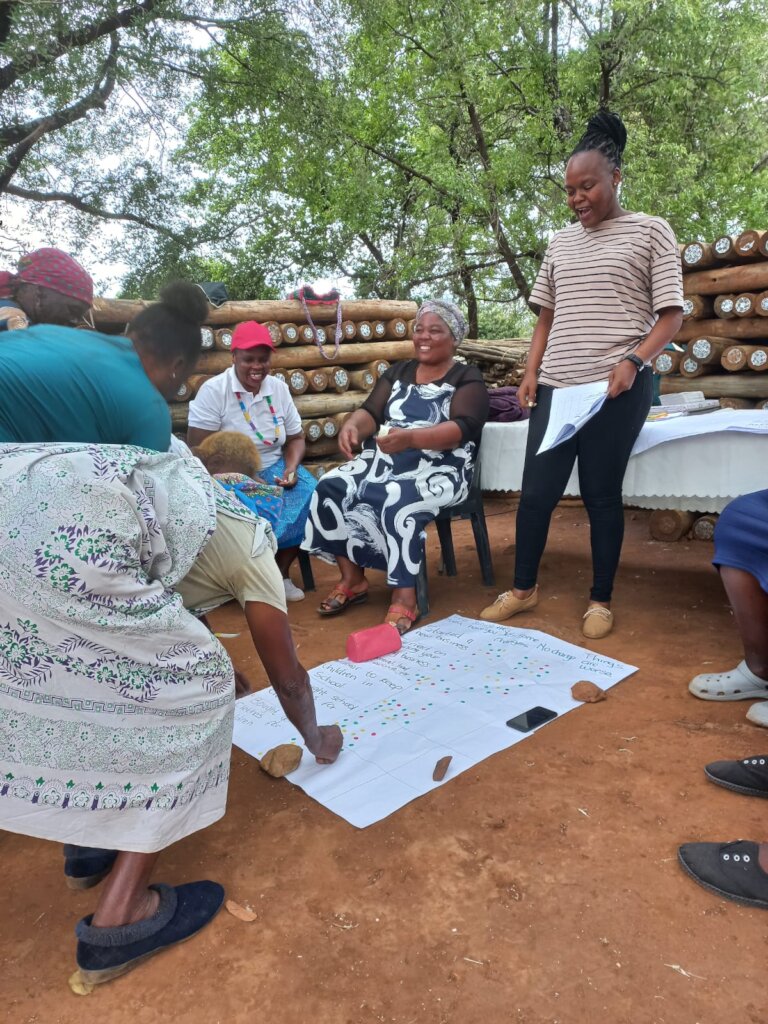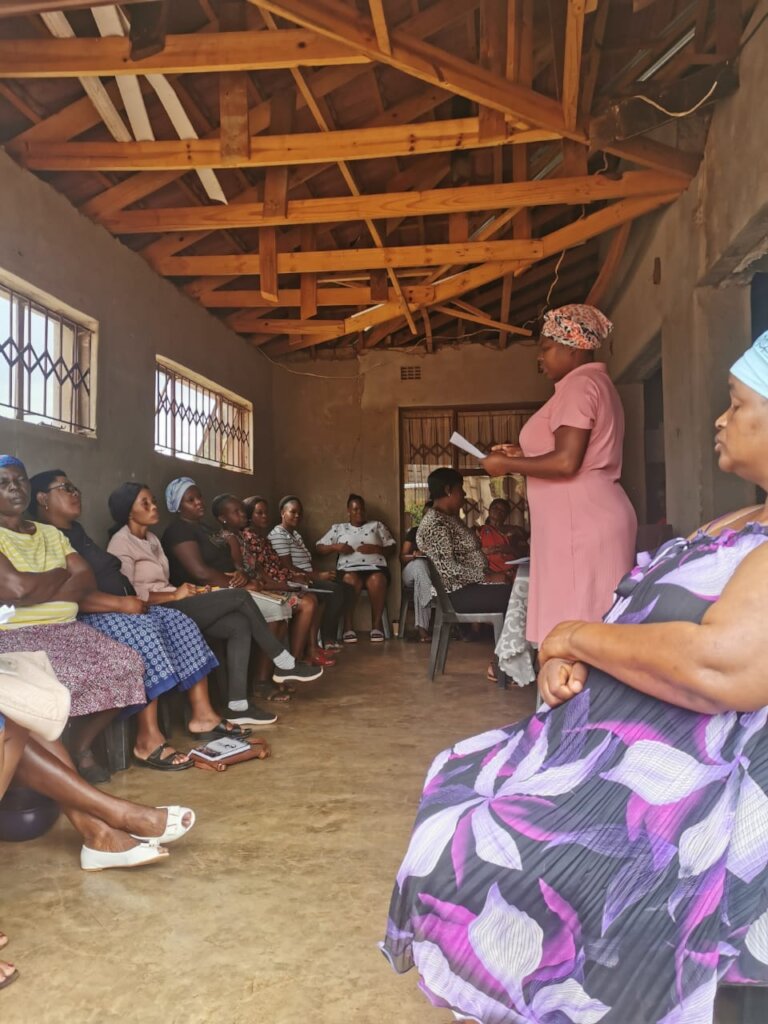 Links: